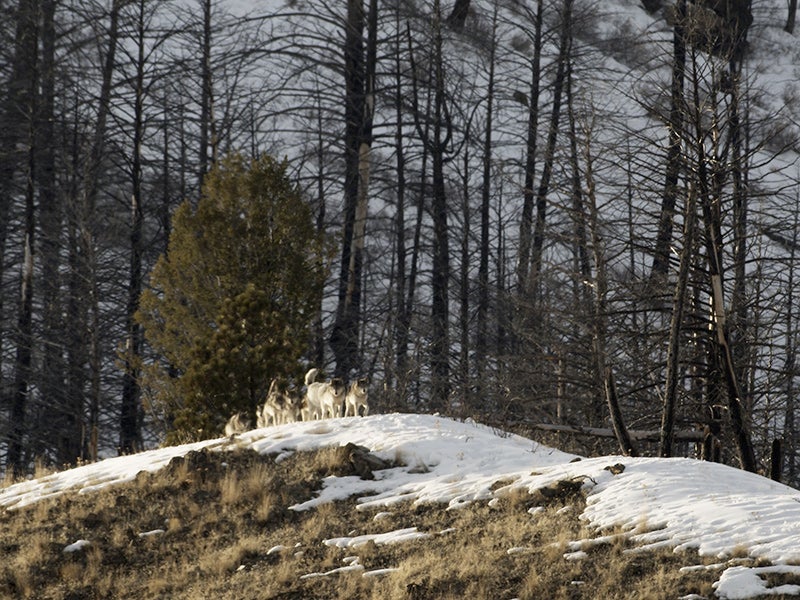 Photo provided by Hobbit Hill Films LLC
Case Overview
A coalition of conservationists, represented by Earthjustice, haved asked a federal judge in Idaho to halt an unprecedented program by the U.S. Forest Service and Idaho Department of Fish and Game (IDFG) to exterminate two wolf packs deep within the largest forested wilderness area in the lower-48 states.
In mid-December 2013, IDFG hired a hunter-trapper to pack into central Idaho's 2.4-million-acre Frank Church-River of No Return Wilderness to eradicate two wolf packs, the Golden and Monumental packs, in the interest of inflating elk populations for outfitters and recreational hunters. The U.S. Forest Service, which administers the wilderness, approved the extermination program by authorizing use of a Forest Service cabin and airstrip to support wolf extermination activities.
Earthjustice is representing long-time Idaho conservationist and wilderness advocate Ralph Maughan along with three conservation groups—Defenders of Wildlife, Western Watersheds Project, and Wilderness Watch—in a lawsuit challenging the wolf extermination program. The conservationists argue that the U.S. Forest Service's approval and facilitation of the program violated the agency's duty to protect the wilderness character of the Frank Church Wilderness. They have requested a court injunction to prohibit further implementation of the wolf extermination program until their case can be resolved.
The region of the Frank Church Wilderness where IDFG's hunter-trapper is killing wolves is a remote area around Big Creek and the Middle Fork of the Salmon River. Even though this region hosts one of the lightest densities of hunters in the state, IDFG prioritized elk production over protection of the area's wilderness character. The Forest Service failed to object to IDFG's plans and instead actively assisted them.