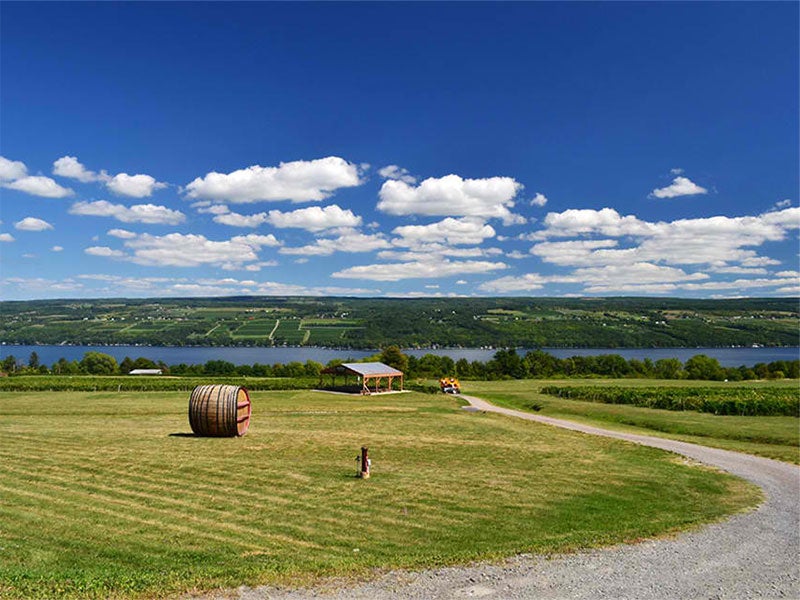 Photo courtesy of Liren Chen
Case Overview
Advocates are demanding that state officials pick up where federal regulators have left off and scrutinize the combined environmental and community impacts of a pair of gas storage projects proposed for underground salt caverns on the shores of Seneca Lake, in the Finger Lakes region of Western New York.
The demand was outlined in a letter sent to the state Department of Environmental Conservation (DEC) by Earthjustice on behalf of Gas Free Seneca, which is fighting to protect the region from the controversial projects.
Local residents, business owners and elected officials are concerned that the projects will jeopardize public health and safety and threaten Seneca Lake and along with it, the growing local tourism economy.
Both projects are proposed by subsidiaries of Kansas City-based Inergy Midstream. One proposal would involve the storage of 88 million gallons of liquid petroleum gas ("LPG"). The second is for additional natural gas storage, expanding capacity at the site to 2 billion cubic feet. Both proposals are awaiting approval by the Department of Environmental Conservation. Only one, the natural gas storage project, requires approval by the Federal Energy Regulatory Commission.
Since forming in early 2011, Gas Free Seneca has built an organization of more than 140 business coalition members opposed to this facility and collected more than 5,000 petition signatures of local residents, business owners and visitors.