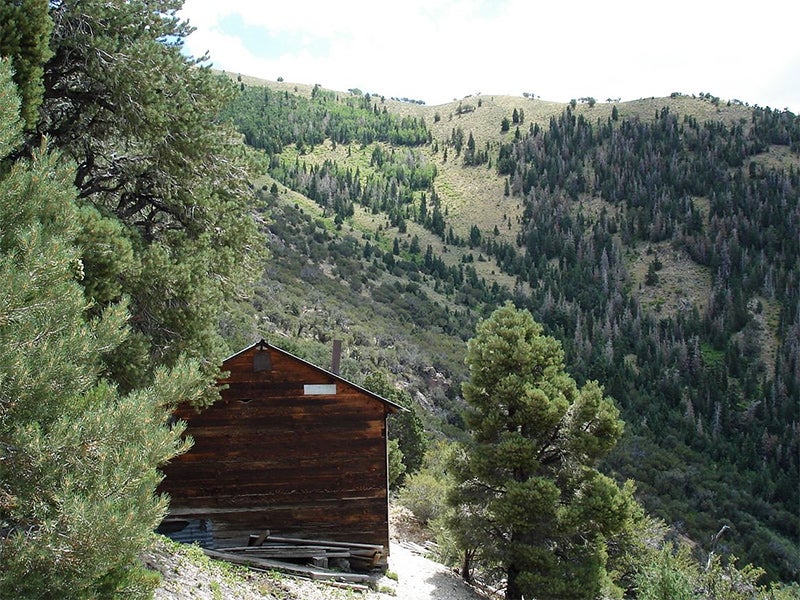 Case Overview
The Deep Creek Mountains, located west of Salt Lake City and just east of the Nevada border, are western Utah's highest mountains, an isolated "island" overlooking the Great Salt Lake Desert dominated by 12,087-foot Ibapah Peak. This unique range rises 7,800 feet above the surrounding desert lands and is known for its rich biodiversity, perennial streams, and opportunities for solitude. Nearly 70,000-acres in the heart of the range have been designated as the Deep Creek Mountains Wilderness Study Area and are managed for their wilderness qualities. Recreational activities include hunting, wildlife viewing and hiking.
In 2013, the Bureau of Land Management, Juab County, the State of Utah, and three conservation groups announced an agreement to resolve a long-running dispute over primitive dirt roads and trails in the Deep Creek Mountains of western Utah. The agreement settles a handful of the State of Utah and Juab County's right-of-way claims on BLM-managed in a fashion that balances protection of the remote Deep Creek Wilderness Study Area with motorized vehicle access. The settlement marks an historic first—a negotiated resolution of some of the 14,000-plus claims of "highways" brought by Utah and Utah counties.
The State of Utah and Juab County agreed to give up claimed roads in several canyons leading into the Deep Creek Mountains, while conservationists agreed not to oppose limited motor vehicle use at two locations where historic use was evident. The State of Utah and Juab County also agreed not to pursue claims for several alleged rights-of-way in neighboring lands proposed for wilderness designation in America's Red Rock Wilderness Act.
Juab County's claims were based on R.S. 2477, a Civil War-era statute that granted states and counties rights-of-way across federal lands to meet transportation needs in the sparsely-settled west of the 1800s. Although the law was repealed in 1976, Congress recognized that "valid" rights-of-way would not be extinguished. As no accounting of these routes was required by the antiquated law, the federal government and conservation groups are now engaged in legal battles over which of the thousands of routes claimed on federal lands by the State of Utah and counties are legitimate.
Case Updates
August 19, 2013
|

Legal Document
August 19, 2013
|

Press Release