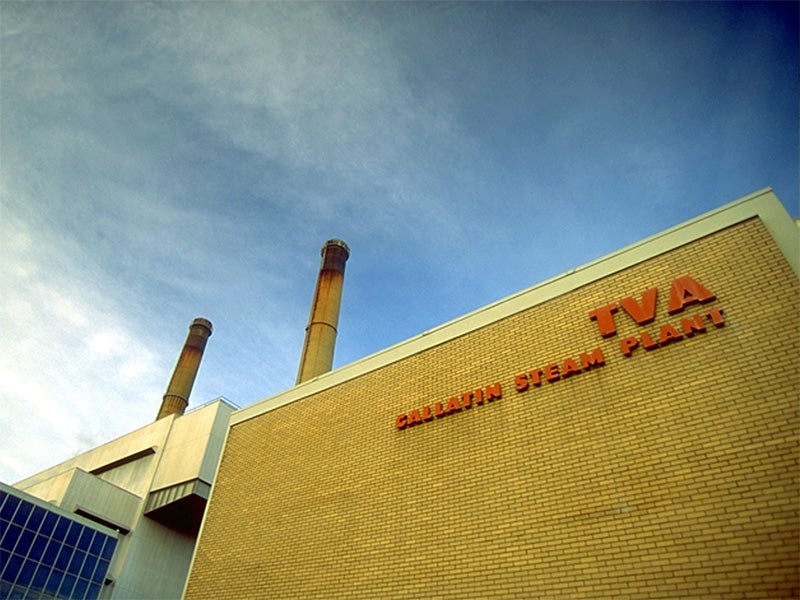 Tennessee Valley Authority Photo
Case Overview
Earthjustice, representing the Tennessee Clean Water Network, the Sierra Club and the Southern Alliance for Clean Energy, has appealed a pollution permit issued to Tennessee Valley Authority for its Gallatin coal-fired power plant to prevent toxic discharges of heavy metals and other harmful waste byproducts of burning coal. The plant's polluted wastewaters are dumped into unlined ponds that allow pollution to continue to harm the environment.
In addition to the toxic discharges, Gallatin's water cooling intake system routinely kills tens of thousands of fish and other aquatic life that become trapped in the structures every year. The group is asking that Gallatin use better technology to protect fish and other aquatic life.
The appeal, filed with the Tennessee Water Quality Control Board, challenges the wastewater discharge permit from the Tennessee Department of Environmental Conservation (TDEC) based on its failure to include any limits at all on the discharge of toxic metals. EPA, which has recognized that coal plants are among the top dischargers of toxics in the nation, had informed TDEC that these discharge limits were required, but TDEC has refused to set them.
The groups also challenges TDEC's refusal to impose any permit conditions designed to protect fish. While the Clean Water Act requires coal plants to minimize harm to fish and other aquatic life, the Gallatin Fossil Plant uses an outdated cooling system with water intake structures that suck enormous numbers of fish into the works of the coal plant and kills them.
The Tennessee Valley Authority ("TVA") historically has operated some of the dirtiest coal-fired power plants in the country. After years of litigation, TVA recently entered into a settlement that requires installation of modern air pollution controls, but the utility has not yet addressed its major water pollution and waste problems.
In 2008, its Kingston Fossil Plant spilled over one billion gallons of toxic coal ash, killing nearby fish and wildlife and causing a mudflow wave of water and ash that covered 12 homes. Cleanup of that spill continues today. Weeks later, TVA's Widows Creek Plant spilled over 10,000 tons of waste into in the Tennessee River in Alabama.
Case Updates
December 20, 2013
|

Press Release
July 2, 2012
|

Press Release
July 2, 2012
|

Legal Document