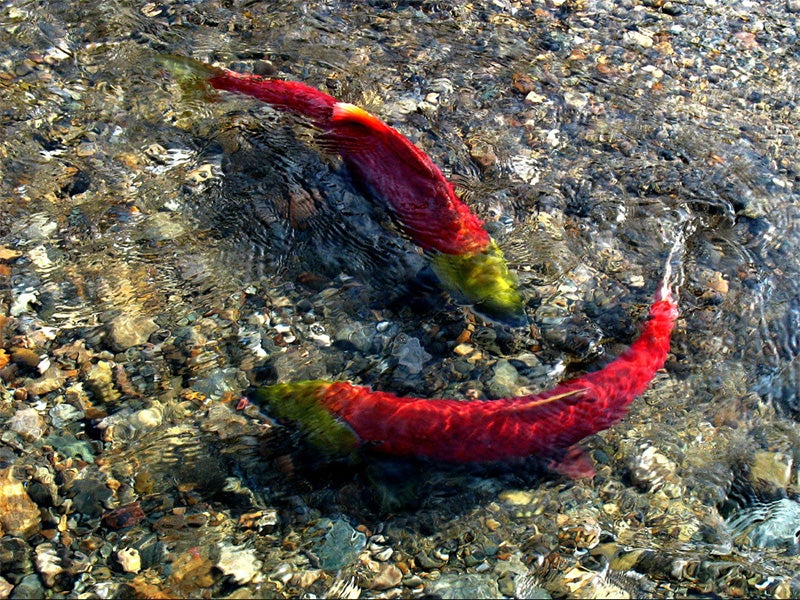 Xuanlu Wang / Shutterstock
What's at Stake
Research published in the Proceedings of the National Academy of Sciences suggests that 60 GE salmon released into a population of 60,000 wild salmon could "lead to the extinction of the wild population in less than 40 fish generations."
Case Overview
Earthjustice, Friends of the Earth, Center for Food Safety, and Food & Water Watch will join nearly 1.5 million people who have raised vehement objections, based on science, policy and law, to a proposal before the Food and Drug Administration to approve genetically engineered salmon, the first-ever GE animal intended for human consumption.
Documents disclosed through a Freedom of Information Act (FOIA) request raise serious questions about the adequacy of the FDA's review of the AquAdvantage Salmon application. Among other things, while the FDA has refused to look at the environmental impacts of these GE fish beyond the Canadian and Panamanian facilities proposed in the application, it appears that U.S. Fish and Wildlife Service has already received requests to import AquAdvantage Salmon eggs into the U.S. for commercial production.
The information further reveals that scientists within the Fish and Wildlife Service questioned the FDA's ability and authority to review the impact of genetically engineered animals, and agreed with prominent experts that a full environmental impact statement must be conducted before any decision on approval is finalized.
On the Friday before Christmas in 2012, the FDA released its controversial environmental assessment, the last step before possible approval of the AquAdvantage transgenic salmon engineered by AquaBounty Technologies. When FDA first announced its intent to approve AquaBounty's application in the fall of 2010, the public sent more than 400,000 comments in opposition; the opposition later grew to nearly 1.5 million people.
Stay Connected For Updates
Join our community of 1 million supporters and receive urgent action alerts.