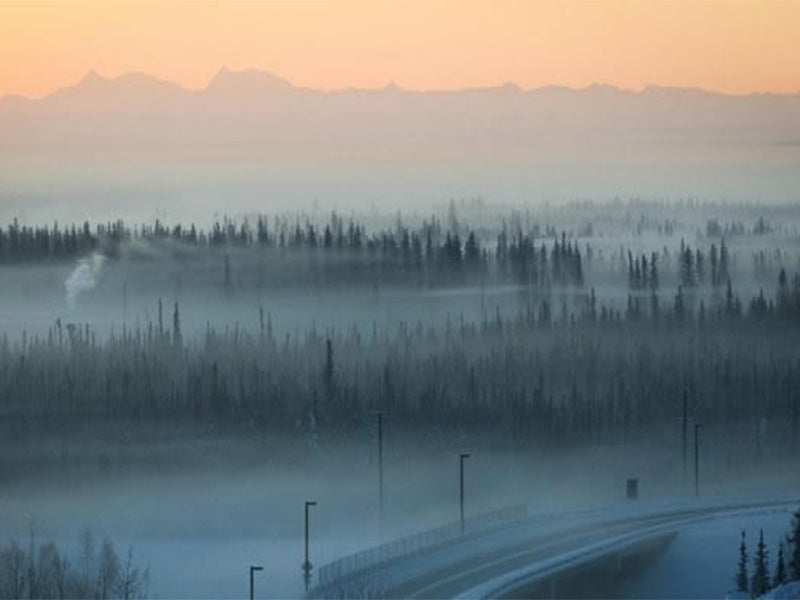 Case Overview
The Fairbanks North Star Borough has some of the worst and most dangerous air quality in the nation. Alaska community groups have joined together to demand that responsible officials address the problems that Borough residents and their families face when simply breathing in Fairbanks.
Citizens for Clean Air, Alaska Community Action on Toxics, and the Sierra Club are calling on the U.S. Environmental Protection Agency (EPA) to compel the State of Alaska to produce a long-overdue and legally mandated plan to address air pollution in Fairbanks. The State was required under the Clean Air Act to develop a plan by June of 2011 to combat the unhealthy air, a deadline the State has failed to meet. Rather than require Alaska to submit its late plan, EPA irresponsibly has proposed to extend the deadline.
The American Lung Association ranked Fairbanks as the ninth dirtiest of 227 metropolitan areas for the deadliest form of fine particle pollution (PM2.5), a type of air pollution that can penetrate deeply into a person's lungs and enter their bloodstream. Sources of PM2.5 in Fairbanks include outdoor burning; wood- and coal-burning heating devices; automobiles and other vehicles; and industrial facilities like coal-fired power plants. In the winter of 2013, the greater Fairbanks area logged more than 50 days that exceeded legal health limits for air pollution. The air pollution problems have worsened since 2009, when state and municipal officials were first advised that soot and smoke levels in Fairbanks were unhealthy and dangerous.
More than a thousand health studies have shown that PM2.5 air pollution causes a wide range of serious health problems, including asthma attacks, chronic respiratory disease, reduction in lung function, hospitalizations and emergency room visits for cardiopulmonary diseases, cancer, and even premature death. One study, conducted by the Alaska Department of Health and Social Services, found that poor air quality led to increased admissions for cerebrovascular disease and respiratory tract infections at Fairbanks Memorial Hospital. PM2.5 air pollution is of particular danger to children, reducing lung development, causing asthma, and impairing the immune system. The elderly and those with chronic disease also face heightened risk.
Stay Connected For Updates
Join our community of 1 million supporters and receive urgent action alerts.