Diversity, Equity, & Inclusion
Justice for people and the environment
Earthjustice is a diverse group of people who care about the environment, who care about justice, who care about each other, coming together to make a collective impact. That is the heart of who we are.
As we think about diversity, equity, and inclusion and how we enter into community with one another, we ask that: we honor our stories, be present for each other, and strive for empathic action in every moment. At our core is the idea that we demonstrate the deepest part of our humanity through interacting with each other and showing we care.
At Earthjustice, we are aligning our efforts to reflect who we are as an organization today. Our DEI team is advancing four areas of impact: community, accountability, respect, and empathy (CARE).
Community
Nurturing a community that reflects the diversity of our lived and shared experiences.
Accountability
Aligning our actions with our mission and values with a commitment to self-reflect, learn, and improve.
Respect
Respecting who we are, where we come from, and the policies and practices that guide us at work.
Empathy
Infusing empathy into how we relate to one another.
Our CARE model is the framework into a new way and approach of upholding our core values of Justice, Excellence, Partnership, and Inclusion as we travel along our DEI journey.
Our diverse, talented staff embody the very best of Earthjustice, and we are able to do our finest work when our staff live by our values in their everyday work.
Hosted by the DEI team, the annual Peer Recognition Awards is a part of our work towards achieving our goal of improving employee satisfaction, engagement, culture of trust, support, respect, and inclusion. The awards aim to give peer-to-peer recognition and honor our colleagues who have made immense contributions to the culture and mission of Earthjustice in the categories of Advocate, Culture Glue, Justice Warrior, Leader by Example, Leavening Spirit, Standard-bearer, Unsung Hero, and Excellence.
Below are a few of our recognized staff with comments from the Earthjustice colleagues who nominated them: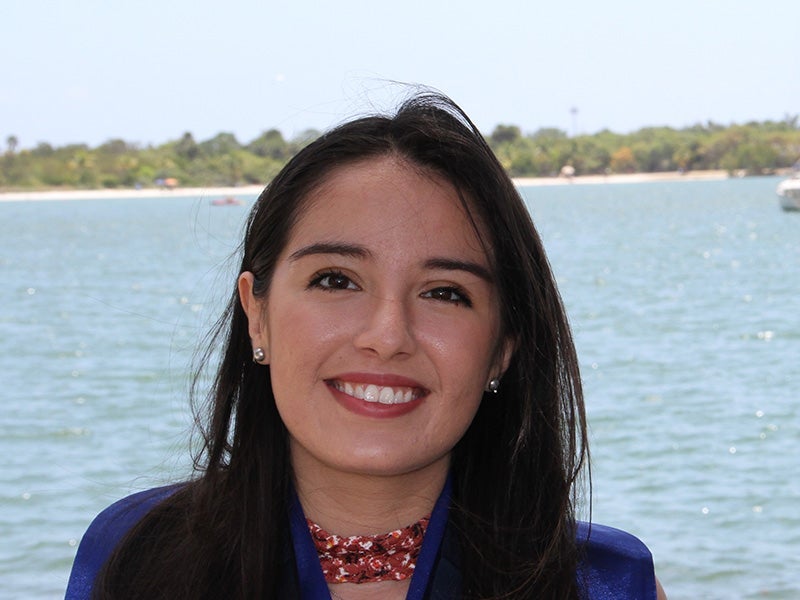 "Ana has such a calm demeanor…
It may lull you into thinking she is not
the powerhouse I now know her to be.
Time and time again
I see her step up and
outperform even my best expectations."
"David has been an excellent mentor and source of support for my evolving career as a litigator. He also understands the importance of family and making time and space for our lives outside of work, which has helped me
balance my life as a new parent and lawyer."
Emily Jacke,
Major Gifts Team Development Associate in our
Headquarters
"Emily is thoughtful and considerate. She allows people to do their jobs better. This work is often unnoticed, but apparent in how well her staff is able to do their jobs to
make the organization shine."
Corey Price,
Technical Support Analyst I in our
Headquarters
"I've never had an IT problem that Corey could not solve and I'm always happy when he answers the phone, both because of the quality of his work and because
I enjoy talking to him."
Earthjustice is committed to expanding our work and partnerships with communities disproportionately impacted by environmental pollution and climate change. Despite our country's pledge that all people are equal under the law, communities of color, indigenous communities, and low-income communities have historically and currently shoulder the burden of environmental impacts. Representing these disproportionately impacted communities is a critical priority of our legal, advocacy, and communications efforts.
Promoting diversity both within and beyond Earthjustice, in our staff and in the clients and partners we work with, is critical to our success. Working with environmental justice partners to tackle systemic inequities is one of Earthjustice's ongoing priorities.
The stories below illustrate how Earthjustice — in partnership with the very communities that are impacted — uses the power of the law to defend the right of all people to a healthy environment:
Too Sacred To Drill
"Our cultural connection to this land is deeper than us just occupying it. It's a vital connection to our identity."
Kendall Edmo,
Blackfeet Tribal Member
Rebecca Drobis for Earthjustice
With Earthjustice's help in the courts, the Blackfeet Nation is building a movement to safeguard one of our nation's wildest and most sacred places in Montana.
Watching The Rails
"This is our life.
It's worth more than a tank of oil."
Be Be White,
Resident of Ezra Prentice Homes
Photo by Earthjustice
When polluters need a place to do their dirtiest and most dangerous work, they tend to locate their operations in places where they believe people have less power. One predominantly African-American community in Albany, New York, is proving them wrong.
Righting Civil Wrongs
"The EPA should be doing all it can to hold states accountable and protect residents from the health impacts of pollution."
Pastor Ron Smith,
Community Leader in Tallassee, Alabama
Jeronimo Nisa for Earthjustice
After decades of unaddressed discrimination complaints, five communities of color are standing up to the EPA to tackle historical environmental injustices.
Harvesting Change
"We are forced to work in toxic fields,
because the supervisors aren't being supervised."
Victorino,
Farmworker in California
Dave Getzschman for Earthjustice
Farmworkers and advocates journeyed to Washington to advocate for stronger protections against pesticide exposure. The new worker protections they secured are a powerful testimony to their efforts.
Each year, Earthjustice develops a comprehensive Diversity, Equity & Inclusion Plan to lay out annual internal and external organizational goals. Included in the plan are tangible objectives and metrics for accountability that will keep us committed to our vision.
A report card issued in early 2019 reviewed the progress we made in 2018 towards our goal of becoming a more inclusive and diverse organization that centers equity in all that we do.
The goals reflect the work we believe is essential to do on DEI. We will continue our work to recruit and retain multi-culturally sophisticated employees and to build a stronger culture of inclusion. And, we will work to diversify our clients, partners, donors and supporters to ensure that we are serving all communities impacted by environmental issues.
Earthjustice Demographic Data
All Staff, Attorneys, Associate Attorneys, and Board represent data for Jan. 1, 2019. New Hires represent data for calendar year 2018. Additional demographic data can be found in the 2018 DEI Report Card.
Earthjustice collects demographic data in accordance with the annual reporting requirements from the U.S. Equal Employment Opportunity Commission.
The categories of data we collect with respect to gender, race / ethnicity, and job grouping are all determined by the EEOC. We recognize that this data is reflective of only certain aspects of diversity. Earthjustice also tracks and reports this data on an ongoing basis to GuideStar.
All Staff
by Race / Ethnicity
1%
Native American / Alaska Native / Native Hawaiian
Attorneys
by Race / Ethnicity
2%
Native American / Alaska Native / Native Hawaiian
Associate Attorneys
by Race / Ethnicity
5%
Native American / Alaska Native / Native Hawaiian
New Hires
by Race / Ethnicity
1%
Native American / Alaska Native / Native Hawaiian
Board
by Race / Ethnicity
6%
Native American / Alaska Native / Native Hawaiian