8 Ways You Can Help Your Community Amid the COVID-19 Crisis
Even in the era of social distancing, we can still connect with our neighbors and offer support to those in need.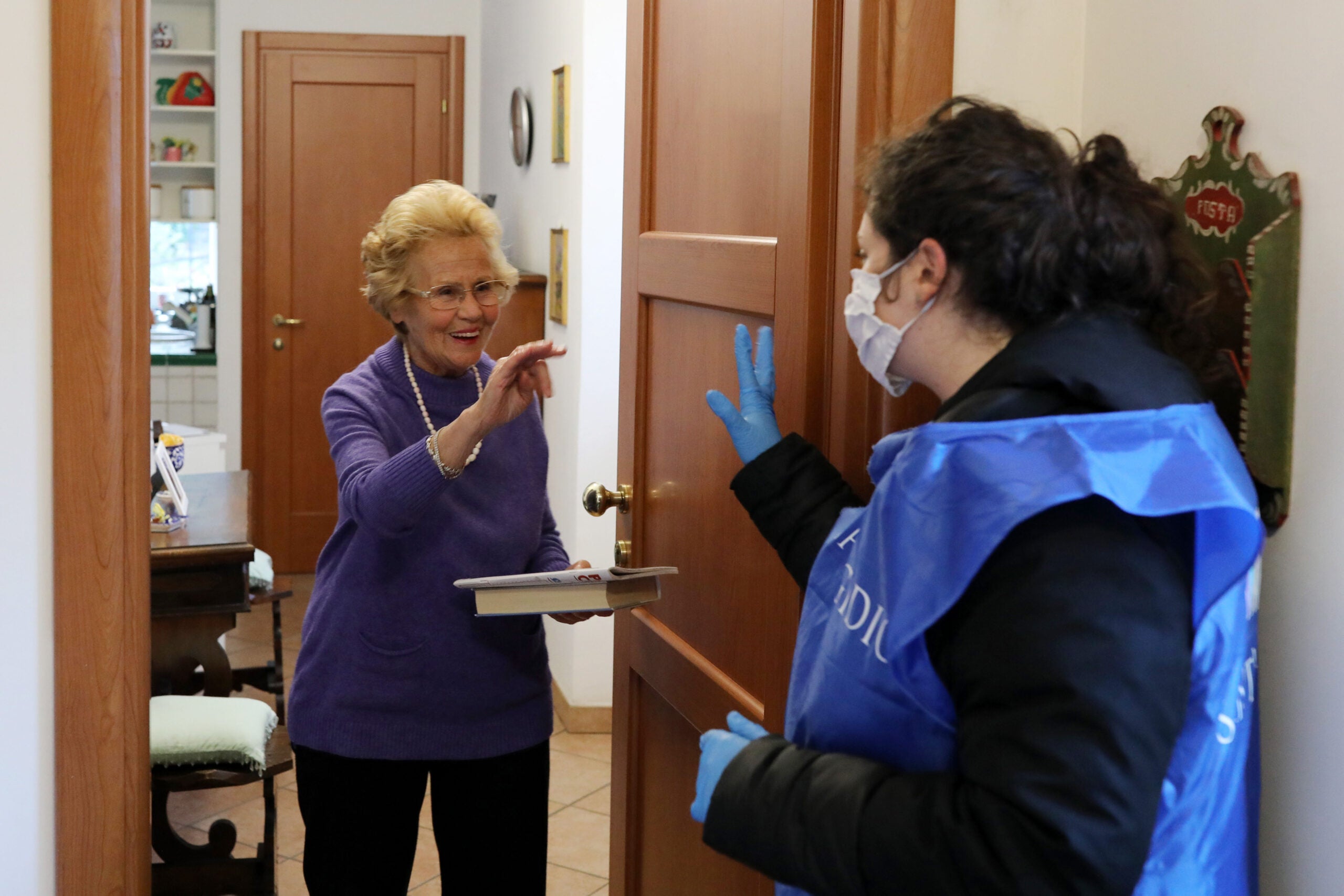 Amid the COVID-19 crisis, supporting our local communities is essential during these challenging times. As cities and towns ask their residents to stay home to slow the virus' spread, many of us are grappling with how to be there for each other when we can't be near each other. Our work at Earthjustice continues without interruption. Staff members nationwide are forging ahead in a remote capacity and sharing ideas to safely connect with our neighbors and offer assistance to those most affected by the pandemic. Here are eight ways we are supporting our communities that we hope will be helpful for your own local efforts:
Give Five, Wave Five
"One thing I have been doing is making a $5 donation at the grocery check-out every time I shop now. Food banks are struggling, and even with my husband closing his acupuncture clinic we can afford $5. It's small, but it feels good. Another micro-action I have been doing is waving and saying hi to neighbors, through the window if they walk by or across the street if we are outside shoveling snow or taking out trash at the same time. We have a number of older neighbors too, and isolation is hard. Small acts of kindness go a long way." – Karilyn
Transit(ion) to Donation
"Since I'm not using public transit money for a while I'm cancelling my transit order and allocating the funds from that to donations to arts orgs, mutual aid organizing groups, and restaurant gift certificates. It feels good." – Emily J.
Conversations with Dogs
"On my walks, it has seemed like many folks are avoiding conversation and eye contact (maybe it's just me), but I've been going out of my way to say hello and just try to connect… it seems important to make sure we don't forget how to be humans while also keeping distance. I've also waved at dogs. They appear to be into it." – Ali W.
Wholesale Order Up!
"I just ordered a 25-pound box of produce from a family-run produce wholesaler here in LA. All their customers are restaurants who cancelled all their orders. So they're selling direct and will even deliver to keep their staff employed. They expressed a lot of gratitude for the support so their business can remain throughout this crisis. Not sure how widespread this is but it might be worthwhile to look out for this in your neighborhood." – Linda
Masks for All
"I'm doing an N95 and surgical mask drive for some doctor friends at Kaiser who are starting to ration them. If you have any boxes/packages to spare (maybe some unused from our last wildfire season, or some you bought for a home project you never got around to), I can — carefully — pick them up from your porch and do a delivery. So far we've got about 20 unopened N95 masks for delivery." – Zoe
Dine Inside
"It's a tiny thing, but we've been ordering food from local restaurants (even though we have a stocked pantry!) to try to support them. Making sure we can do either curbside pickup or contactless delivery (to protect them and us from potential transmission) and tipping a ton." – Nick R.
Buy Now, Use Later Giftcards
A number of small local businesses I'm connected to have asked that customers purchase gift certificates during this time. I want to give a shout out to my personal favorite in Oakland: Nick's Pizza (a very small, very queer friendly bakery on Shattuck. Their bagels are GOOD and I miss them A LOT). You can find information about how to support them on their Instagram: nickspizza510." – Christine (This bakery has also set up a Worker Relief Fund!)
The Start of Something New
"Some friends and I got together to create a fundraising initiative to support COVID-19 relief efforts in the Bay Area. Would super appreciate it if folks would consider contributing and also sharing with your networks! Thank you." – Rebecca B. (This initiative is aimed at supporting relief efforts impacting vulnerable communities.)
Be assured that any support you can offer to organizations and groups at the forefront of the fight against COVID-19 is positive and impactful, no matter how big or small. In this critical moment, our communities need us to create change in ways that are both innovative and equitable. If you would like to learn more about other organizations that are taking direct action, and how you can get involved, check out the list of resources and links below!
Jaida Nabayan was an intern for Earthjustice's editorial team in 2020.