A Victory For Those Who Don't Think Inhalers Should Replace Clean Air
A guest post from young clean air activist Ian Viteri.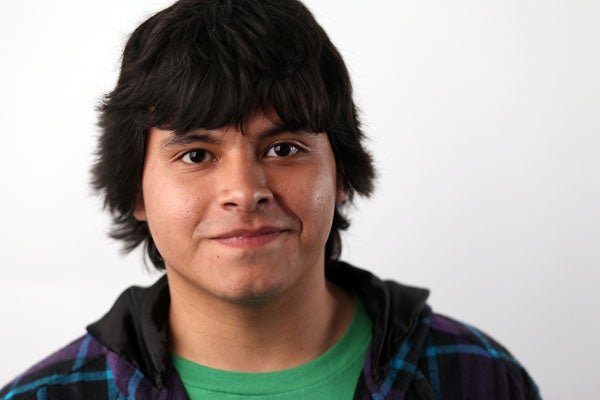 The following is a guest post from Ian Viteri, a clean air activist and one of Earthjustice's 50 States for Clean Air Ambassadors.
Growing up in Little Village in Chicago's southwest side, I never really questioned why so many of my friends and family members were always armed with an inhaler. When my friends and I played in Piotroski Park, we didn't think it was weird to have to stop every few minutes for a breather. Only when I was older did I begin to wonder why it was such a struggle in my community to breathe.
Not even a mile away from the only park in Little Village sits the Crawford Station, one of two ancient coal-fired power plants in the area owned by Midwest Generation. It's located nearby several elementary schools and only two blocks away from some residences. In neighboring Pilsen is Midwest's Fisk generating station, a plant that originally opened in 1903. Neither facility had received upgrades in the last 40 years. They were ranked first and third nationally in surrounding population density, meaning more people lived around these two facilities than practically every other coal plant in America.
Midwest Generation must have known there was an air problem because the company responded, not by capping emissions, but by sending out "asthma vans" to our local schools and providing inhalers to afflicted children. The vans were only sent to schools that have at least 25 percent prevalence of asthma among their students. They showed up at almost half the schools in my neighborhood.
The story of Little Village may sound remarkable, but it is an all too common problem in many towns across this country. What's even more heinous is that this isn't a color-blind problem. Neighborhoods in close proximity to power plants are disproportionately low-income and communities of color. Sixty-eight percent of African Americans live within 30 miles of a coal-fired power plant.
Thankfully, there is some good news for those who don't believe breathing aids are a replacement for clean air.
In April, a federal court in Washington D.C. upheld the Environmental Protection Agency's first-ever standards to reduce toxic pollutants from coal-fired power plants. A coalition of environmental, health, and social justice groups that included the NAACP, Earthjustice and Sierra Club fought to keep the EPA's long-overdue standards from being overturned by corporate polluters.
Up until these standards were created in 2012, power plants largely escaped meaningful limits on how much mercury, lead and soot they dumped into our air and water, and ultimately into the food supply. The rule prompted updates or closures of many other gravely outdated polluting facilities. Community members here who were sick of being sick all the time also succeeded in shutting down the Fisk and Crawford plants.
But there's still more work to be done. Currently power plants are trying to block limits on harmful carbon pollution whose impacts will also be felt disproportionately by communities of color and low-income populations. Oil and gas refineries are also trying to stop health-based standards on toxic air pollution, which puts other communities like mine directly in harm's way. Both rules are due this summer.
The federal court's decision to uphold this EPA rule brings long-overdue relief to the millions of Americans living near coal-fired power plants. Let's celebrate this hard-fought victory for the people of Chicago who can now all breathe a little more easily. And let's use this momentum to win more clean air protections for other communities living in the shadow of industrial polluters.
Maggie worked at Earthjustice from 2014–2021.
Earthjustice's Washington, D.C., office works at the federal level to prevent air and water pollution, combat climate change, and protect natural areas. We also work with communities in the Mid-Atlantic region and elsewhere to address severe local environmental health problems, including exposures to dangerous air contaminants in toxic hot spots, sewage backups and overflows, chemical disasters, and contamination of drinking water. The D.C. office has been in operation since 1978.