The Planet Cannot Afford a Risky Choice for the Supreme Court
We need Justices who will make sure our courts remain a place where science and the law beat corruption and privilege.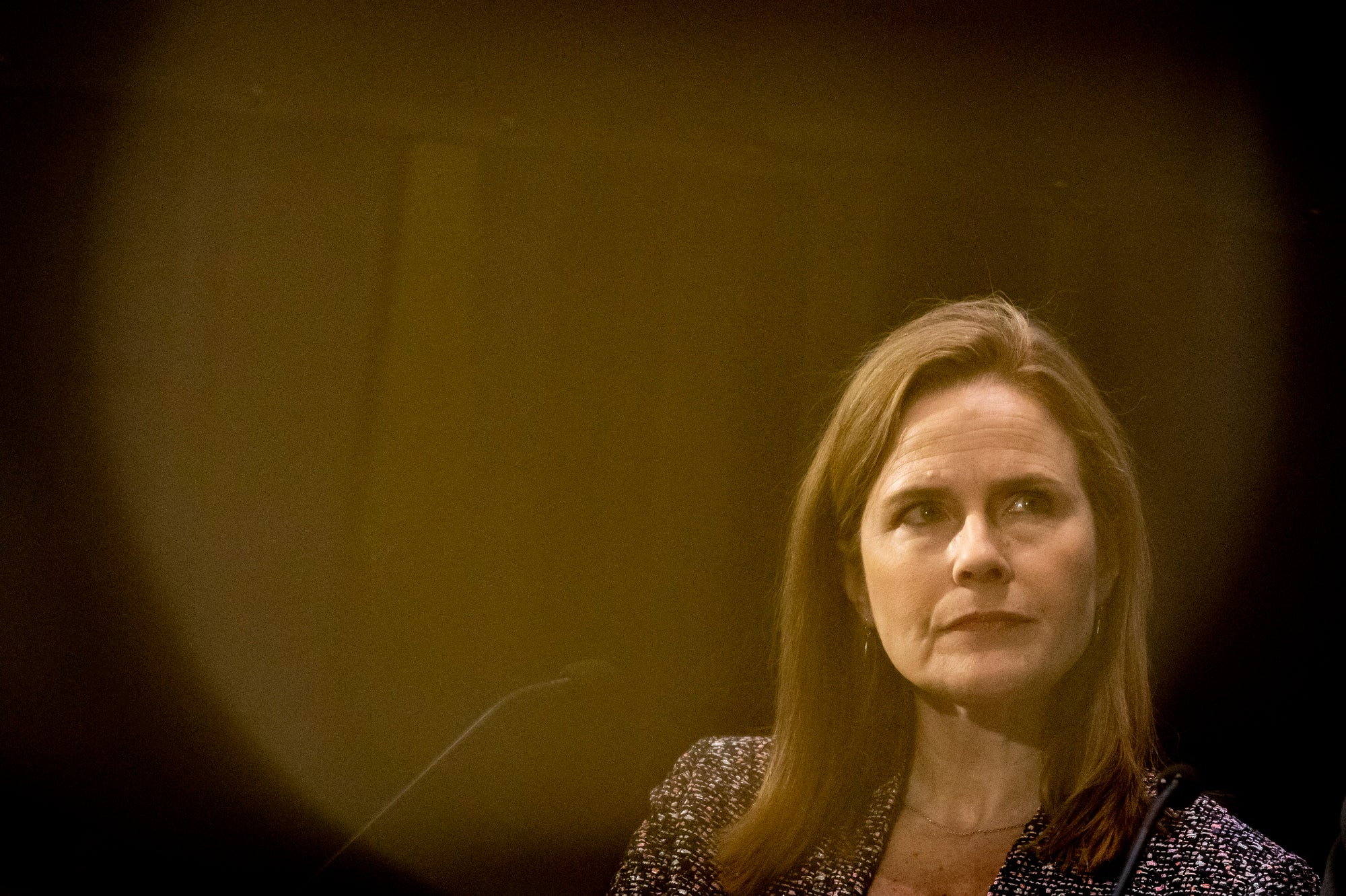 For fifty years, Earthjustice has been fighting in the courts on behalf of our planet and its people. As the country's premier environmental law firm, we are deeply concerned that the rush to confirm Amy Coney Barrett could threaten our shared future.
Judges Matter for the Environment
The courtroom is the battleground where Earthjustice fights to secure a just and equitable future for people and the planet, and the Supreme Court is the most important courtroom in the land. That's why we need Justices who will make sure our courts remain a place where science and the law beat corruption and privilege. Here's what that means:
We need Justices who recognize the government's obligation to protect the environment and public lands for all people. America's laws give people a legal right to clean air, clean water, a stable climate, and healthy ecosystems. We need Justices who recognize that the federal government has an obligation to safeguard those rights for all people.
We need Justices who know the difference between science and politics. Our environmental laws require that policymakers base their decisions on science. We need Justices who can tell when politics are getting in the way.
We need Justices who know that individuals need access to courts to hold government and industry accountable. Powerful interests will always try to bar the courthouse doors — it's a Justice's job to keep them open.
Earthjustice is concerned because Judge Barrett's record is too scant for us to evaluate whether she meets these tests — especially given the Senate's plan to rush her confirmation. In addition, what little we can see raises serious concerns:
Judge Barrett appears willing to undermine our environmental laws by reviving the nondelegation doctrine. For 80 years, Supreme Court rulings have recognized that Congress cannot engage in the minutiae of federal regulation, and that Congress must be allowed to tell agencies like the Environmental Protection Agency (EPA) to flesh out the details of our environmental laws. In recent years, right wing judges have sought to overturn these precedents on behalf of powerful corporate interests. Adding Justices who want to revive the nondelegation doctrine will undermine EPA's ability to protect communities — especially communities of color — from pollution and climate change.
Barret's record demonstrates her willingness to interpret environmental laws like the Clean Water Act narrowly in favor of industry interests. In 2018, she joined an opinion ruling that the Army Corps of Engineers had no authority to protect a wetland from destruction by a large development firm.
Barrett was a clerk and apparent protégée of the late Supreme Court Justice Antonin Scalia. Justice Scalia was the lead architect of doctrines that have made it increasingly difficult for citizens to use the courts to vindicate their legal rights. Justice Scalia believed that courts were making it "too easy" for people, advocacy groups, and community organizations to challenge government actions.
When it comes to protecting the environment, judges matter — and none more than the Justices of the Supreme Court. Amy Coney Barrett's record suggests that she may be willing to strip government agencies of the power to protect the environment and to further close the courthouse doors to those seeking justice. Moreover, our civil rights allies, including The Leadership Conference on Civil and Human Rights, have previously raised serious questions about Judge Barrett's record on women's health and LGBTQ rights. Earthjustice therefore opposes the Senate's rush to confirm her to the Supreme Court.
Sam Sankar (@sambhavsankar) is Earthjustice's Senior Vice President for Programs. Sam leads our Program Leadership Team, which develops Earthjustice's strategy for carrying out our mission through litigation, lobbying and regulatory advocacy, and communications.
Based in Washington, D.C., Keith is the National Communications Strategist for Partnerships and Intersectional Justice.