Big Blue Live Is Reality TV Worth Watching
Big Blue Live is a groundbreaking live, three-night television event sponsored by Earthjustice, celebrating some of the world's most amazing marine creatures converging in the Monterey Bay.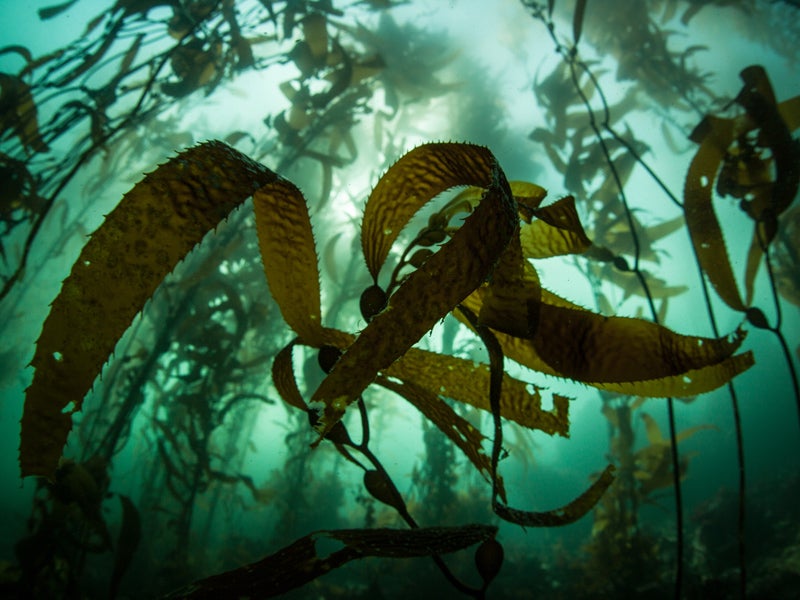 Have you ever wanted to swim with humpback whales as they comb the Pacific for schools of silver anchovies? Maybe you would prefer to dive with sea otters as they search for sea urchins in forests of dancing kelp or fly with dolphins as their pods surf through sea and air. Every August, sea animals on migratory journeys, as well as year-round residents, converge in Monterey Bay to feast in its bountiful waters. This year, you can join them—live.
Earthjustice is sponsoring Big Blue Live, a groundbreaking three-night television and online event that brings the wilds of Monterey Bay into the relative calm of your living room. PBS and BBC Earth are working in collaboration to present the ocean's biggest stars in a reality show that needs no script. Big Blue Live will air August 31st through September 2nd from 8 to 9 p.m., and it will also be streamed online. The show will give you a fish's-eye view of the lives of whales and other marine life that gathers on the California coast every year.
Here is a preview of what's to come:
This presentation brings together scientists, filmmakers, photographers, animal behaviorists and other experts who will discuss the environmental revitalization of Monterey Bay. These experts will anchor the show live from a hub at the Monterey Bay Aquarium and from a national marine sanctuary research vessel. You'll have unprecedented access to one of nature's best shows through state-of-the-art filming techniques and live reports from air, sea and below the waves.
Earthjustice has spent decades fighting to protect our oceans and to build their resilience. We advocate for marine ecosystems and work to stop ocean-destroying activities such as irresponsible fishing practices, pollution, acidification and habitat destruction. Big Blue Live is a peek into the world that we're striving to save.
For more previews before the show, check out #BigBlueLive on Twitter.
We have no words. Pup 696 takes a spin around the tub. #FLUFFY #BigBlueLive

— BBC Earth (@BBCEarth) August 27, 2015
As a communications strategist, Miranda covers Earthjustice's Mid-Pacific and California regional offices. She has campaigned to defend public water resources in North America and is a graduate of the Master's in Global Studies program at the University of California, Santa Barbara where her research focused on climate change.