BLM's Plan For 65 Illegal Leases on White River National Forest Woefully Out of Balance
The Bureau of Land Management's new plan for dealing with 65 illegally issued oil and gas leases in Colorado's White River National Forest includes the validation of 27 of these illegal leases, with no additional protections.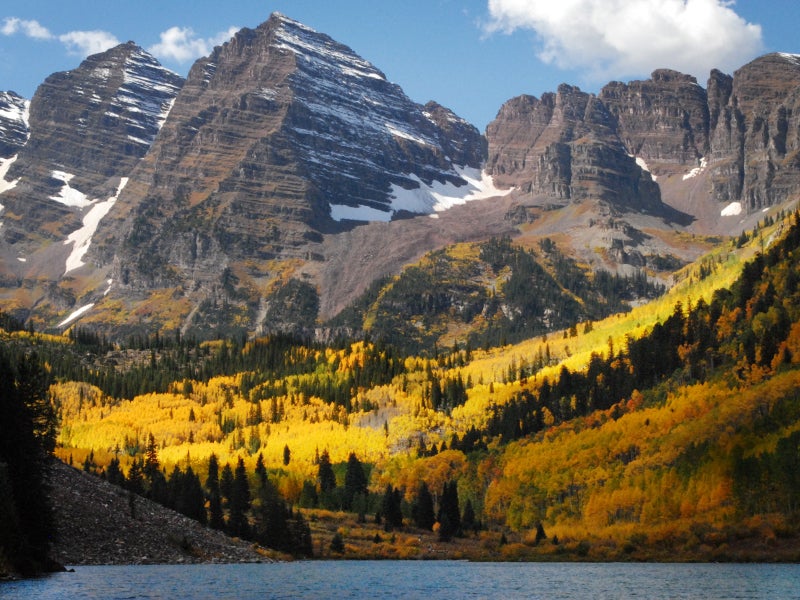 A recent article in The Denver Post described in glowing terms the Bureau of Land Management's new plan for dealing with 65 illegally issued oil and gas leases on the White River National Forest. The article referred to "ranchers arm in arm with mountain bikers" and "hunters and tree-hugging hippies joined by ATVers, small business owners, conservationists and cattlemen" in a triumph for supposedly "balanced" public lands management.
The article told only half the story. It focused on how one group—the Thompson Divide Coalition—is pleased with the planned cancellation of 25 of the 65 leases. But it ignored the other 40 illegal leases.
More than 99 percent of the public who commented in this review process—almost 100,000 people—asked the agency to protect the lands covered by the 40 leases. The BLM disregards this broad public consensus in an effort to placate a small fraction of the other 1 percent.
The 40 leases cover some of the most beautiful and unspoiled country on the White River National Forest. But they were issued illegally—largely during the George W. Bush administration—with few protections for wildlife, water and land.
Unfortunately, the BLM plans to validate 27 of these illegal leases as they are, with no additional protections.
The Forest Service, in its management plan for the White River National Forest, concluded that extensive additional protections are needed if oil and gas development is to be allowed.
The BLM originally proposed to follow this approach in its draft environmental analysis last winter, but the agency dropped that plan under heavy pressure from the oil and gas industry.
The rollback makes little sense because the BLM's own analysis shows that protecting these lands would not materially reduce oil and gas production.
The efforts of BLM and some stakeholders to spin the agency's new plan as "balanced" are simply wrong.
A balanced plan would protect streams and wildlife, especially because these minimum standards won't impact gas production. And a balanced plan would acknowledge that failing to add protections to these illegal leases risks permanent damage to natural resources in our crown jewel national forest.
Written by Earthjustice staff attorney Mike Freeman and Peter Hart, a staff attorney at Wilderness Workshop. This blog was first published by The Denver Post on October 4, 2016. 
Michael works in the Rocky Mountain regional office in Denver, Colorado. His practice focuses on protecting public lands and communities in the Rocky Mountain West from the harmful impacts of oil and gas development, and on promoting clean energy alternatives.
Earthjustice's Rocky Mountain office protects the region's iconic public lands, wildlife species, and precious water resources; defends Tribes and disparately impacted communities fighting to live in a healthy environment; and works to accelerate the region's transition to 100% clean energy.