Anti-Fracking Activists Can't Stop, Won't Stop
How activists convinced New York state regulators to invest in a clean energy future instead of sinking $100 million into a fossil fuel bailout.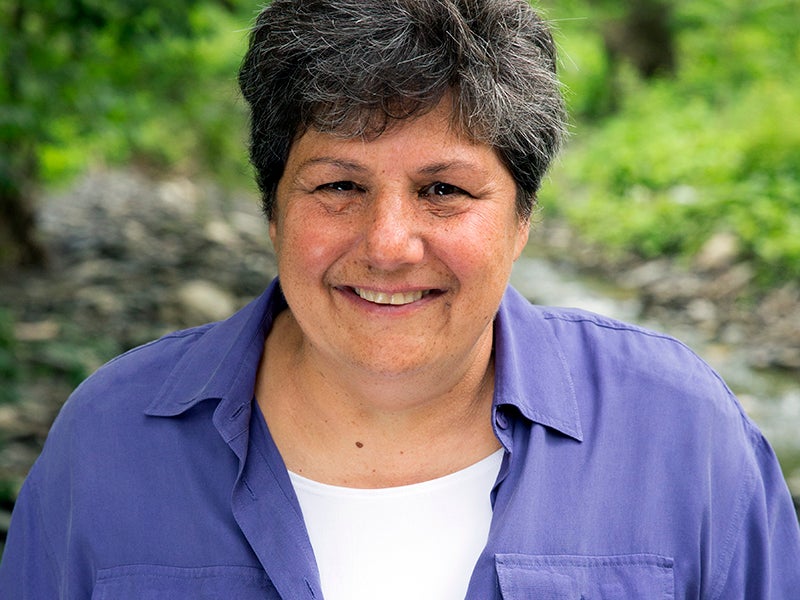 New York's anti-fracking activists have not missed a beat. Following their historic 2015 win to ban fracking in New York, they quickly shifted their attention to transitioning the state to 100% clean power. And on February 24, the same community members who led the town-by-town charge to ban fracking scored another major clean energy victory.
Bowing to pressure from activists and looming legal challenges from Earthjustice, state utility regulators denied the Cayuga coal plant's request for a $100 million bailout that would have kept the uneconomic plant open and allow it to burn fracked natural gas in addition to coal. Instead, regulators agreed to invest a small fraction of the proposed $100 million to improve and strengthen the electricity grid—an investment in the clean energy infrastructure of the future.
The people at the heart of this victory are an inspiring bunch. And, in recognition of Women's History Month, it's well worth noting that the key leaders in the movement are women: Tompkins County legislator Carol Chock and Irene Weiser, a councilmember in Caroline, New York, whose efforts to ban fracking in her town were featured in this NPR special on local democracy.
I remember an early trip Irene and Carol led to the New York state capitol to draw state officials' attention to their fight against the Cayuga coal plant bailout. It was a cold November day and the group had left their homes in the pre-dawn hours to catch a bus to Albany. The bus had no heat and eventually broke down on the side of the highway. Rather than turn back, they called another bus company, waited in the cold while a new bus came to pick them up, finished their three-hour journey to the state capitol and delivered a letter detailing their concerns to Governor Andrew Cuomo's office.
Tompkins County, where Irene and Carol live, is where New York's first anti-fracking bans were passed, where the people fought a lawsuit brought against them by a billionaire-owned oil company—and won. That win paved the way for New York's fracking ban, making it the first state in U.S. history to commit to leaving climate-wrecking fossil fuels in the ground.
Many of the towns in Irene and Carol's region of upstate New York—Ulysses, Homer, Ovid—carry the names of ancient heroes and the men who immortalized them. I like to count Carol and Irene and all the women (and men) in their community among the heroes our historians will write about when they chronicle the fight to save humankind from the greed and shortsightedness of the fossil fuel industry. Whether we ultimately win the fight against catastrophic climate change, however, is up to all of us.
From 2007–2018, Kathleen partnered with clean energy coalitions and grassroots organizations, empowered communities to fight against fracking, and worked with the Policy & Legislation team to have their messages heard by legislators.