The Tenth Circuit Court of Appeals has issued a decision that prevents the state of Utah and San Juan County from turning a creek in Canyonlands National Park into a highway for off-roaders.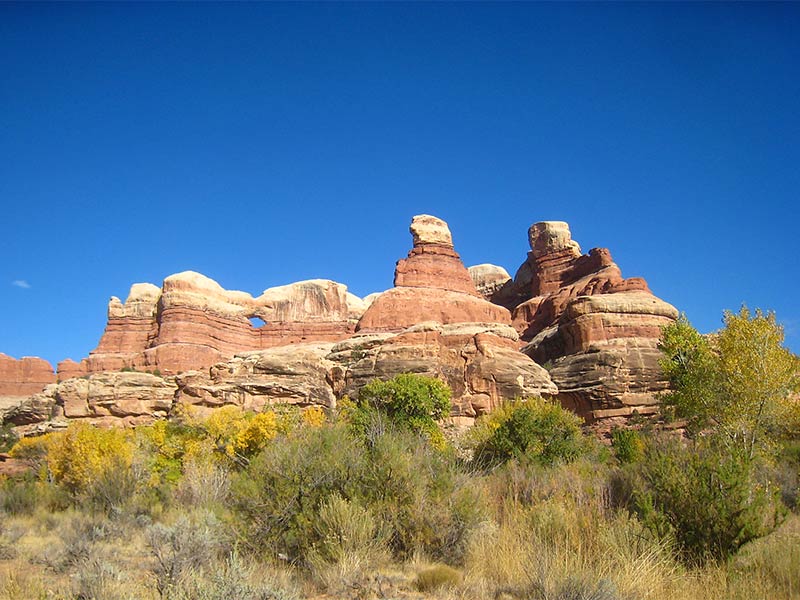 Last month, the Tenth Circuit Court of Appeals issued a decision that prevents the state of Utah and San Juan County from turning a creek in Canyonlands National Park into a highway for off-roaders.
The decision – involving an arcane, repealed loophole of a law known as R.S. 2477 – created significant precedent that may make it harder for Utah to win its more than 14,000 other claims to highways now pending in federal court. Earthjustice worked for nearly a decade on the case, and some of its allies, particularly the Southern Utah Wilderness Alliance worked nearly 20 years to get the canyon closed to damaging vehicle travel and to keep it closed.
But the 'where' of this decision is just as important as the 'what.'
The where in this case is Salt Creek. I know first-hand that it's an amazing place. It is 10-mile stretch of life in the desert – a perennial stream hemmed in by willows and cottonwoods. It is home to vibrant bird life, coyotes and the occasional black bear. It hosts the richest trove of American Indian sites in Canyonlands, a tribute to Salt Creek's life-giving waters in centuries past. The creek carves through red, orange and yellow sandstone canyons, and hikers can view two fantastic arches – Crescent Arch and Angel Arch – along the way.
Thanks to the National Park Service and the conservation groups who supported the agency in court, visitors will also get to enjoy another rarity in Utah – the quiet of a remote area unbroken by the rumble of engines; a creek unpolluted by crankcase oil of stalled jeeps. The croak of the raven, the howl of the wind, the yipping of coyotes, the gurgle of the stream, and the crack of thunder will be the loudest sounds.
Oases remote from development like Salt Creek survive in part because 50 years ago a President and Congress had the foresight to preserve Canyonlands as a national park for future generations.
But Salt Creek will continue to thrive as a wild stream and an amazing destination not just because of politicians and lawsuits, but because people visited and came to know its beauty. Their passion fueled the fight to protect it. We love what we know and we fight for what we love.
We'll have more victories like Salt Creek to celebrate not only because of the lawsuits we win, but because people come to love wild places across the country.
So this summer, pick an empty spot on the map. Go there. Fall in love with it. And if, some day, it is threatened with damage by off-highway vehicles, oil rigs, or mining, fight for it.
And give us a call. We may be able to help.
Ted was an attorney in the Rocky Mountain regional office from 2003–2018. He protected wilderness, roadless areas and the planet's climate on behalf of conservation groups in the Four Corners' states.
Earthjustice's Rocky Mountain office protects the region's iconic public lands, wildlife species, and precious water resources; defends Tribes and disparately impacted communities fighting to live in a healthy environment; and works to accelerate the region's transition to 100% clean energy.