Caught in the Act: Anti-Conservation Forces Hire Actors for Fake Everglades Protest
Florida is trying to buy Everglades conservation land from Big Sugar, but conservative opposition groups are hiring fake protesters to complicate the deal.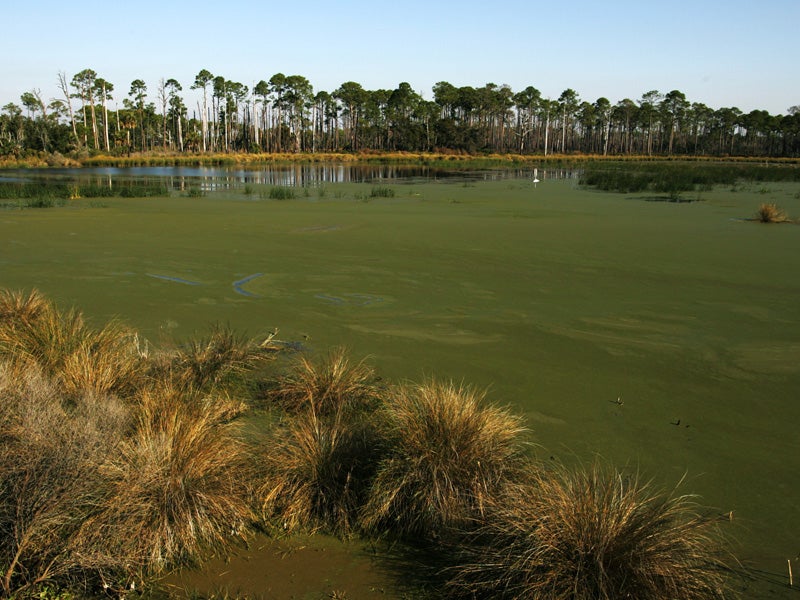 From the perpetually busy "We Are Not Making This Up Department" here at the Florida Earthjustice office, we bring you an odd news item: It seems that opponents who don't want the state to buy Everglades conservation land from Big Sugar actually hired actors to pretend to be protesters outside a government meeting.
The actor-protesters were exposed when a political group called Progress Florida released a screen shot of a local acting association's "help wanted" posting on Facebook, offering $75 a day for folks to pose as protesters. The ad called for "Background Talent" and spelled out the job:
"Details: Basically to stand behind fence, holding banners or signs that will be provided. Clothing is almost anything!! Use common sense and don't wear "club" outfits or gym clothes. Just wardrobe for a Political Rally…We will pay CASH of $75 at end of shoot."
The post has since been taken down, but here's the screen grab:
The Palm Beach Post reports that the protest was sponsored by Tea Party of Miami and a group called Florida Citizens Against Waste.
It's not clear who, exactly, paid the actors to show up outside the South Florida Water Management District, which is under pressure from actual local citizens who want the government to buy the land and use it as a place to store polluted agricultural runoff to help clean up the great marsh. This runoff is the same phosphorus and nitrogen-laden water I've written here, here and here about before in this space—the source of the green slime outbreaks on Florida's east and west coasts.
"Big Sugar supporters hiring actors to pretend to protest is pathetic," said Progress Florida executive director Mark Ferrulo. "Someone should ask who is paying for artificial sweetener to make polluting the Everglades and our drinking water easier to swallow."
That's a good question.
David Guest worked at Earthjustice from 1990 to 2016, as the managing attorney of the Florida regional office. His countless legal battles were, in one way or another, all about water. His motivation to protect Florida's water came from years of running boats in the state's rivers and lakes, which convinced him that waterways are many people's spiritual connection to nature.
The Florida regional office wields the power of the law to protect our waterways and biodiversity, promote a just and reliable transition to clean energy, and defend communities disproportionately burdened by pollution.