Climate Change Sparks Fire, Melts Ice in Glacier National Park
Hotter temperatures caused by climate change are melting Glacier National Park's namesake glaciers and starting fires within the park's boundaries.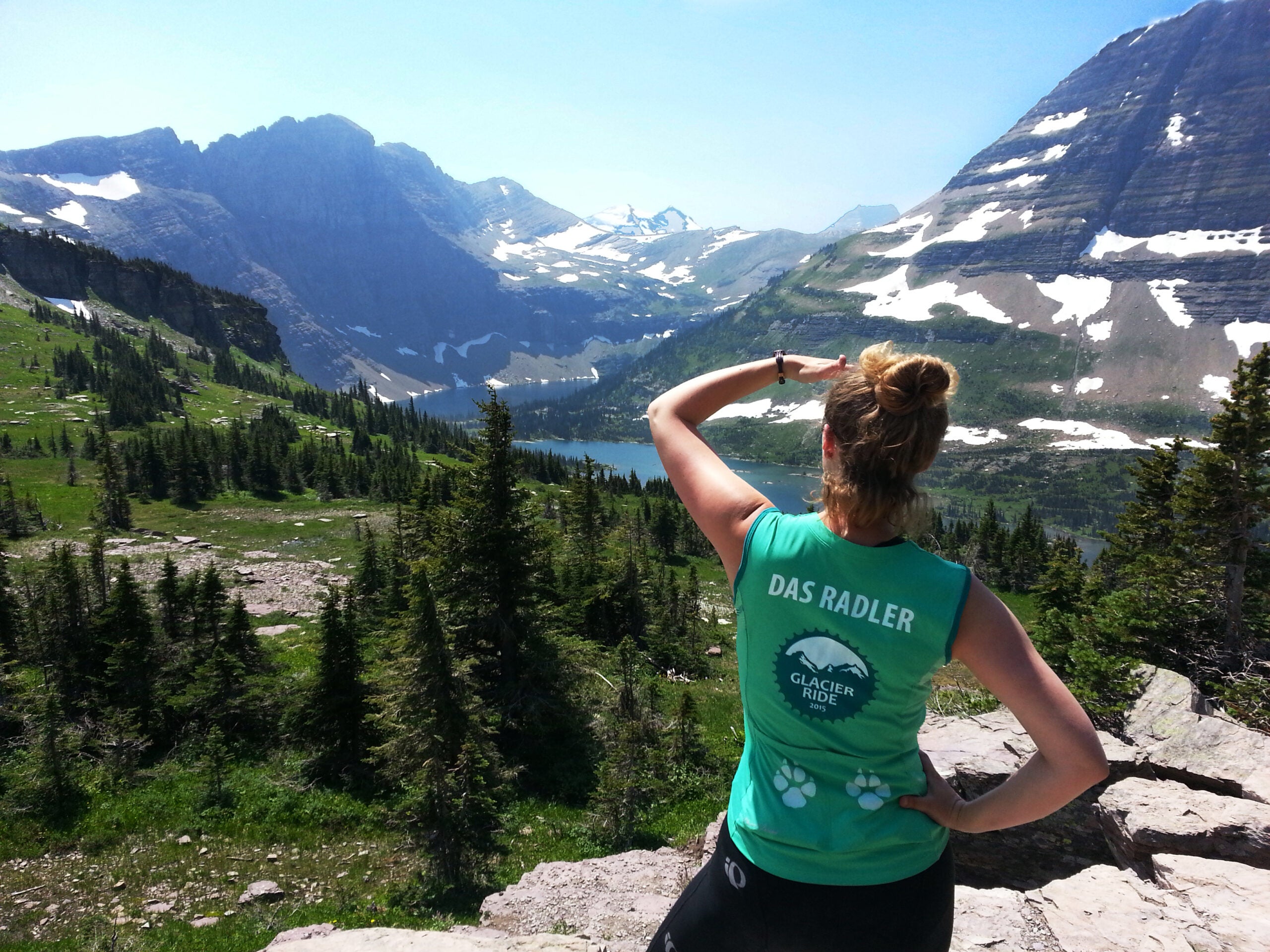 Two weeks ago, I was pedaling through the glacier-carved peaks and valleys of Glacier National Park on the Going-to-the-Sun Road as part of an inaugural fundraising event known as Glacier Ride. Thanks to the power of energy bars, clip-in pedals and months of intensive training, I earned a front row seat to some of the park's namesake glaciers.
An engineering marvel, the Going-to-the-Sun Road was completed in 1932 after three decades of construction among sheer cliffs and 60-foot snowdrifts. Biking the road is a truly exhilarating experience, heightened in part by a 3,300-foot climb in elevation on what resembles a shelf carved out of the side of a mountain. It contains little to no shoulder, and the road is the only route across the park by car or bike. (For movie trivia buffs: The road is also featured in the opening credits of The Shining.)
As I pedaled my way up the road, I passed almost every type of terrain in the park, from large glacial lakes and cedar forests to windswept alpine tundra. Once at the top, I had a panoramic view of some of the park's namesake glaciers.
Stunning Views at Glacier National Park
Jessica Knoblauch/Earthjustice
Despite the majesty of the backdrop before me, I couldn't ignore one jarring fact: the glaciers I witnessed that day were mere relics of their former, grander selves. Glacier National Park contained around 150 glaciers in 1850effects of warming are magnified by two to three times in this area's mountainous, snow-capped landscapes. 
But melting glaciers aren't the only threat that the park faces. The Reynolds Creek Wildland Fire in Glacier that began on Tuesday has  now burned almost 2,000 acres. Going-to-the-Sun Road has been shut down, and thousands of tourists are scurrying to make alternate plans as smoke and ash fill the air. As the fire rages on, the National Weather Service in Missoula has issued a red-flag warning for the area in anticipation of critical weather conditions like strong winds and hot, dry air that could lead to explosive fire growth.
The Reynolds Creek Wildland Fire
Photo courtesy of KRTV News
This likely won't be the last fire in the park this season, either. Hotter temperatures and decreased rainfall have resulted in wildfires that are more frequent across the West, and Glacier National Park is no exception.
The effects of climate change are as clear in Glacier as the park's turquoise waters, yet the drive to drill for fossil fuels remains as strong as ever. Earthjustice is currently challenging an oil and gas drilling proposal in the Badger-Two Medicine region, a wild and undeveloped area of the Lewis and Clark National Forest located between Glacier National Park and the Bob Marshall Wilderness Area. We're working on behalf of conservation groups in close partnership with the Blackfeet Nation, who consider it sacred land.
A train transporting oil through Glacier National Park.
Jessica Knoblauch/Earthjustice
Evidence of humans in Glacier dates back more than 10,000 years, yet human activity in the past 200 years will determine the fate of one of America's most iconic national parks.
Jessica is a former award-winning journalist. She enjoys wild places and dispensing justice, so she considers her job here to be a pretty amazing fit.