Cómo Ayudar a Las Personas Afectadas por el Huracán Ida
Nuestras comunidades necesitan ayuda urgentemente. Entre tanto, debemos detener la quema y extracción de combustibles fósiles.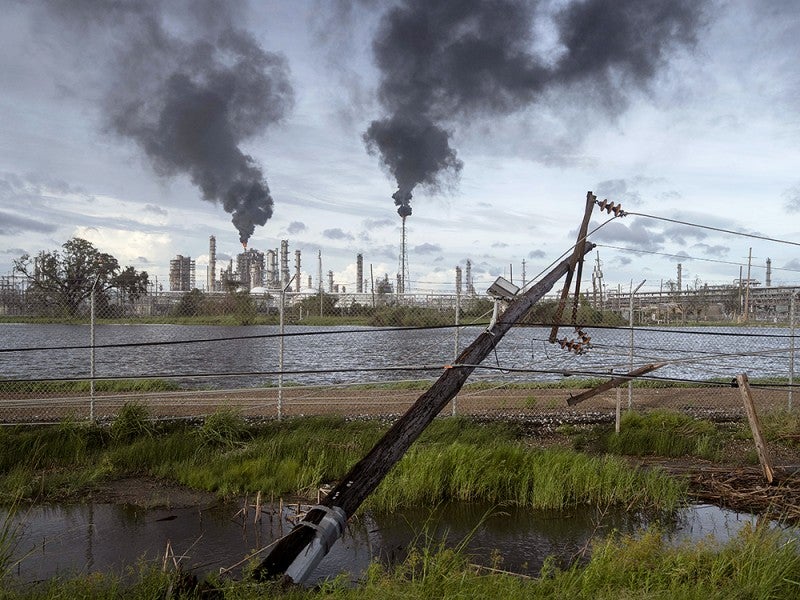 El Huracán Ida fue devastador y todo gracias a décadas de contaminación por combustibles fósiles.
Impulsado por la quema de combustibles fósiles, el cambio climático hace que los huracanes sean más poderosos. Asimismo, las instalaciones de combustibles fósiles, que pueden incendiarse y derramar sustancias químicas peligrosas cuando son golpeadas por desastres naturales, se concentran en la región de la costa del Golfo, donde la tormenta tocó tierra.
Debido a los patrones discriminatorios de la regulación gubernamental, estas instalaciones suelen estar ubicadas en comunidades de color, las más perjudicadas por sus efectos. Y nuestra comunidad hispana no fue ajena a efectos devastadores, ya que las remanentes de Ida llegaron a barrios tradicionalmente latinos como Elizabeth, Nueva Jersey, así como otras partes de la ciudad de Nueva York que reportó inundaciones en el condado de Queens.
Hoy, las comunidades afectadas por la tormenta necesitan con urgencia asistencia para su recuperación:
Ayude a los residentes desplazados de la Costa del Golfo a conseguir vivienda: FEMA aún no ha activado su programa de asistencia individual (cupón de hotel) fuera de Luisiana. La Cruz Roja tampoco ha llenado este vacío crítico. Comuníquese con la Región 4 de FEMA (770-220-5200, fema-r4-external-affairs@fema.dhs.gov) y la Región 5 (312-408-5500) y la Cruz Roja Nacional (1-800-733-2767, o redcross.org/alabamamississippi) para instarlos a brindar refugio a quienes lo necesiten.
Contribuir a un fondo de ayuda en casos de desastre: las donaciones al Centro de Leyes y Políticas de la Costa del Golfo van directamente a las comunidades que enfrentan desastres climáticos.
Proporcionar suministros básicos para las personas necesitadas: Cajun Navy está recolectando donaciones de artículos de limpieza, artículos de tocador, agua, alimentos enlatados y otros artículos esenciales.
Earthjustice utiliza el poder de la ley para poner fin a la quema y extracción de combustibles fósiles. Tome medidas para ayudarnos a evitar que la industria del petróleo y el gas haga de la Costa del Golfo una zona de sacrificio:
The Gulf Regional Office works with communities and other partners fighting for a healthy and just future in the Gulf. We work to cut pollution, end fossil fuel expansion, protect our region's precious places and wildlife, transition to clean energy, and drive climate solutions that work for everyone.