Could Your Child be in Danger From a Refinery or Chemical Disaster While At School?
Could your child be in danger from a refinery or chemical disaster while at school? Find out: New interactive map and report from Center for Effective Government.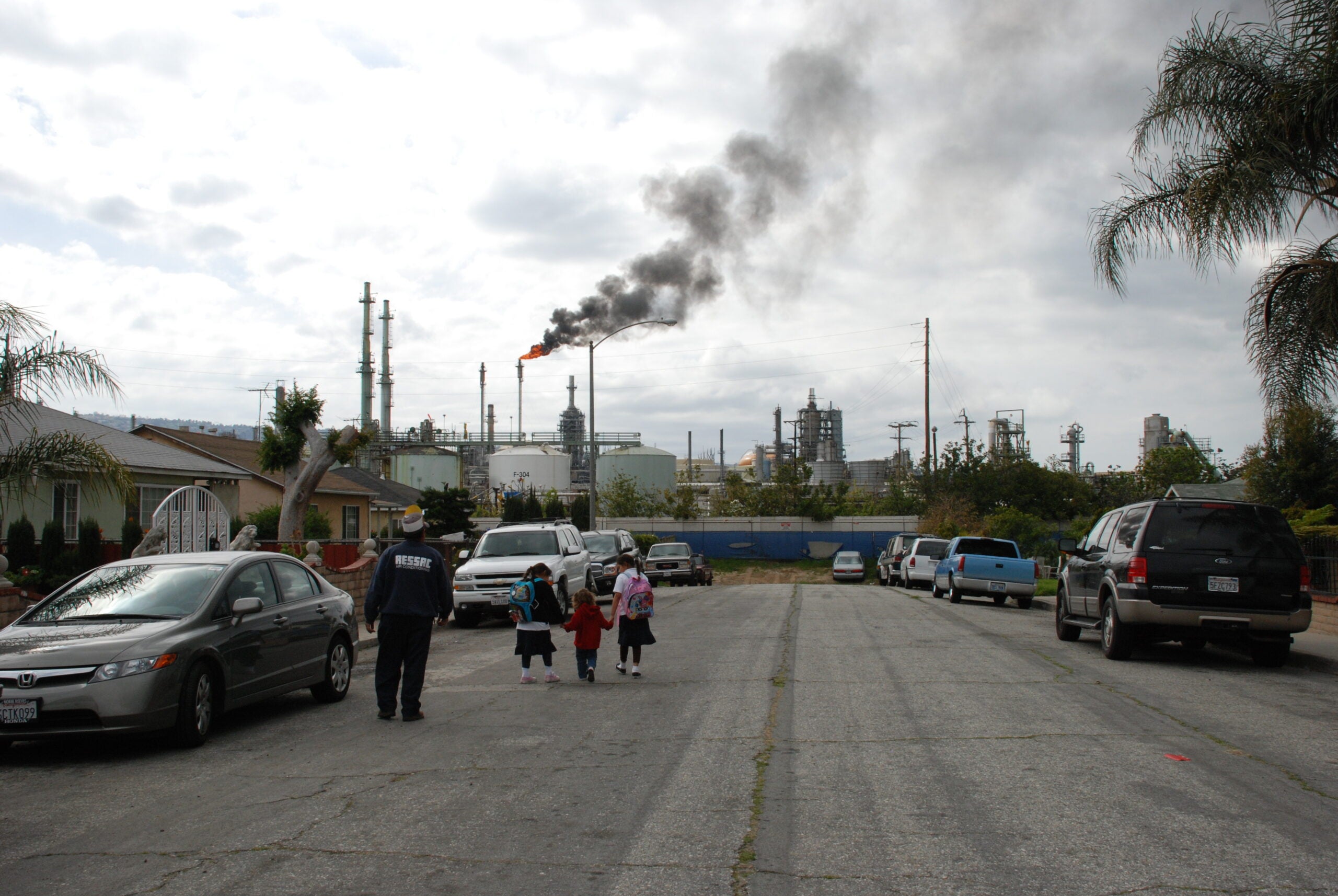 We are talking about some scary stuff. Remember the fertilizer plant in the town of West, Texas, that exploded, taking out three schools and killing 15 people? Or the refinery explosion in Richmond, California, that sent 10,000 people to the hospital and affected 30 schools? According to a new report from the Center for Effective Government, these are possible dangers for 1 out of 3 schoolchildren.
Said Katherine McFate, president and CEO of the Center for Effective Government:
We were shocked that a little more than 3,400 facilities around the country could put a third of all school kids in harm's way.

If an explosion or chemical leak occurred at one of these facilities, the result could be catastrophic.

This is an unacceptable situation, given that there are well-known and straightforward remedies that some companies have voluntarily implemented.
But don't run and pull your kids out of school just yet. Check out this map of the danger zones.
There are steps the EPA can take right now to reduce risks for millions of children going to school in the shadows of our nation's 149 oil refineries, one of the toxic industries this report highlights. Currently, the EPA is proposing new national standards to reduce toxic emissions from refineries and now is the time to require inherently safer technologies, and public comments are due by October 28.
Earthjustice has been working with community groups in Texas, Louisiana and California to push the EPA to adopt strong protections from toxic air pollution from refineries. So far, we've generated more than 75,000 public comments supporting strong safety standards, but we can always use more. You can take action here.
The EPA must fully adopt the lessons learned from investigations of preventable disasters like those in Richmond and West to avoid future accidents and minimize risks to our kids. The EPA should mandate preventive action and the use of safer systems. Back-up power and improved leak detection and repair requirements, including the use of leakless valves, could help prevent disasters in the first place. The danger posed by leaking pipes and old equipment are often ignored even though this has shown to be the cause of many major malfunctions and explosions. Workers on the front lines should be provided a safe, anonymous way to share their concerns and prevent disasters without retaliation.
The poisons that pour out of refinery smokestacks, which include benzene, hydrogen fluoride, lead and hydrogen cyanide, take and threaten lives. Another step the EPA should take is phasing-out of dangerous chemicals like hydrogen fluoride, which is still used in too many U.S. refineries, but others have shown it's not necessary. This would help minimize harm if accidents still occur. All plants should have to use safer alternatives.
Monitoring of the air quality at the fenceline—the edge of a facility nearest to where people live, work and children play—and an effective alert system would provide safety for nearby communities and important new information about the risks to kids in nearby schools. It is very important that EPA has proposed federal fenceline monitoring requirements for the first time, but they only address benzene and aren't requiring real-time information. The rule as written is not strong enough to protect human health.
Families already have enough to worry about, and they shouldn't have to worry if the neighboring chemical plant or refinery is exposing their kids to unnecessary and unacceptable dangers while they're in class or on the school playground.
Act now to tell EPA to set strong health and safety protections in the refineries rule.
Jessica worked at Earthjustice from 2012–2018. She was based in the Washington, D.C., office, and worked with Earthjustice clients, partners and communities affected by dirty air to increase support for stronger national air standards.
Earthjustice's Washington, D.C., office works at the federal level to prevent air and water pollution, combat climate change, and protect natural areas. We also work with communities in the Mid-Atlantic region and elsewhere to address severe local environmental health problems, including exposures to dangerous air contaminants in toxic hot spots, sewage backups and overflows, chemical disasters, and contamination of drinking water. The D.C. office has been in operation since 1978.