Dangers Of Oil Trains: The Mosier Accident
The recent derailment of a Union Pacific oil train carrying crude oil along the Columbia River highlights the dangers of transporting explosive fossil fuels on our nation's railways.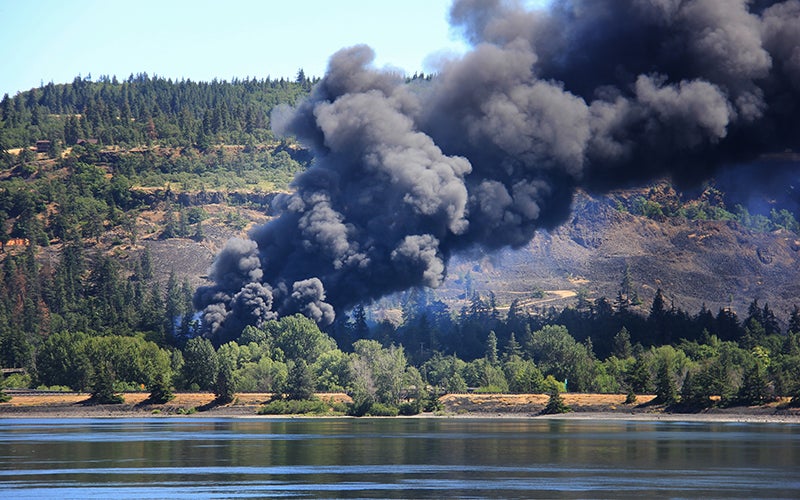 The latest wake-up call on the dangers of transporting explosive crude oil by train happened just 30 miles from where Earthjustice met for its June board meeting. The plume of black, acrid smoke marring the otherwise clear blue sky was a stark reminder of why our attorneys are fighting against crude-by-rail: This dangerous practice puts profits ahead of people, threatening the health and safety of communities along the rail lines.
Ray is the VP of Communications and Marketing at Earthjustice. He is based in San Francisco.
Earthjustice's Fossil Fuels Program is taking on the fossil fuel industry's efforts to pursue new paths to profit that not only accelerate the climate crisis, but also continue to cause harm to marginalized communities.