Scott Pruitt's Deadly Delays
Scott Pruitt is delaying key rules that protect our health and environment. For every delay, lives are lost.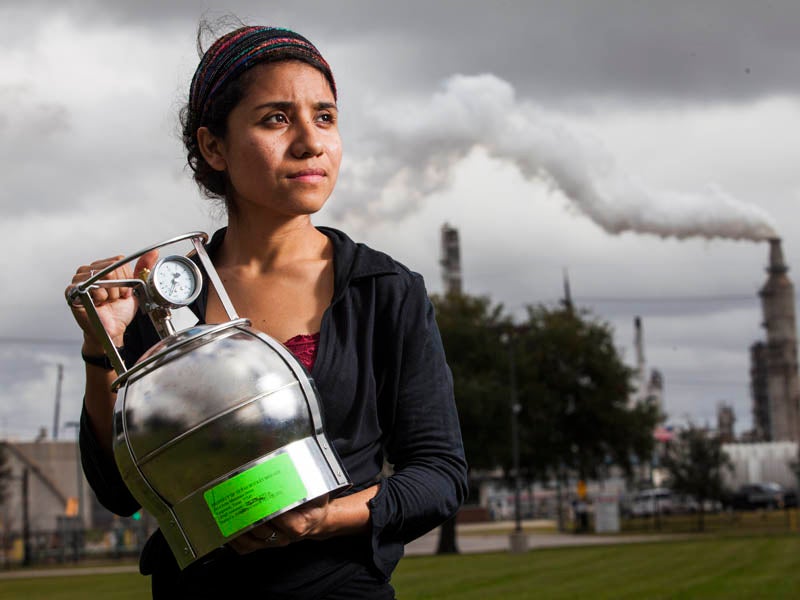 Scott Pruitt spent much of his energy as Oklahoma attorney general suing the EPA. Now that he's heading the agency, Pruitt is trying another tactic—delaying new rules that protect our air and water, rather than challenging them head-on in court. Earthjustice is fighting to defend these rules—because for every delay, lives are lost. The following statistics show how communities would be impacted by Pruitt's deadly delays.
Up to this many premature deaths are prevented every year by an EPA rule that substantially reduces hazardous pollution from coal-fired power plants. Pruitt has delayed the EPA's defense of the rule against industry lawsuits, and may be gearing up to withdraw it altogether. Below, the coal-fired Cheswick Generating Station in Springdale, Pennsylvania releases dangerous pollution into the surrounding area.
Agricultural workers and pesticide handlers currently protected from pesticide poisoning and injury under a new EPA farmworker protection standard, which the agricultural industry is pressuring the agency to reconsider. Below, a farmworker stands with her son in a Southern California field.
Minimum amount of environmental benefits generated every year by a new EPA rule that requires industry to safely dispose of coal ash—a toxic byproduct of coal-fired power plants. Industry has petitioned Pruitt to withdraw this rule. Below, First Energy's Bruce Mansfield coal-fired power plant in western Pennsylvania has polluted nearby communities with coal ash.
Children protected from the brain-damaging effects of mercury and lead exposure, thanks to new limits on toxic wastewater pollution from coal-fired power plants. Pruitt has suspended key elements of these essential protections. Pictured below is a portion of the nearly 3-square mile Little Blue Run coal ash impoundment in western Pennsylvania. The striking blue color results from chemicals suspended in the coal ash pond.
The average number of pesticide exposure cases treated in health care facilities annually. Pruitt has moved to delay a new rule requiring training for people who apply the most toxic pesticides, to prevent accidental exposure, illness, injury and death from misapplication. Below, farmworkers harvest strawberries in Salinas, Calif.
People hospitalized, injured or forced to seek medical attention due to chemical disasters between 2004 and 2013. Pruitt's EPA has delayed a new chemical safety rule that would help prevent this type of deadly accident. Below, a worker handles toxic substances at a chemical plant.
Asthma attacks that would be prevented each year by cutting harmful pollution, as required by the EPA's Clean Power Plan. At Trump's direction, Pruitt has asked for an indefinite hold on the plan, which was stayed by the Supreme Court in 2016. Below, the Duran family's youngest daughter, Mariana, receives her asthma treatment. The family has three children who have all have asthma. They live in Arvin, CA.
From 2015–2017, Caeleigh MacNeil was part of the Editorial team at Headquarters in San Francisco. She is a graduate of Duke University, where she studied English, journalism and environmental science.