Young Director Raises Funds for Earthjustice through Project for Awesome
Videographer and environmentalist Miriam Nielsen raised money and awareness for Earthjustice with an informative online video.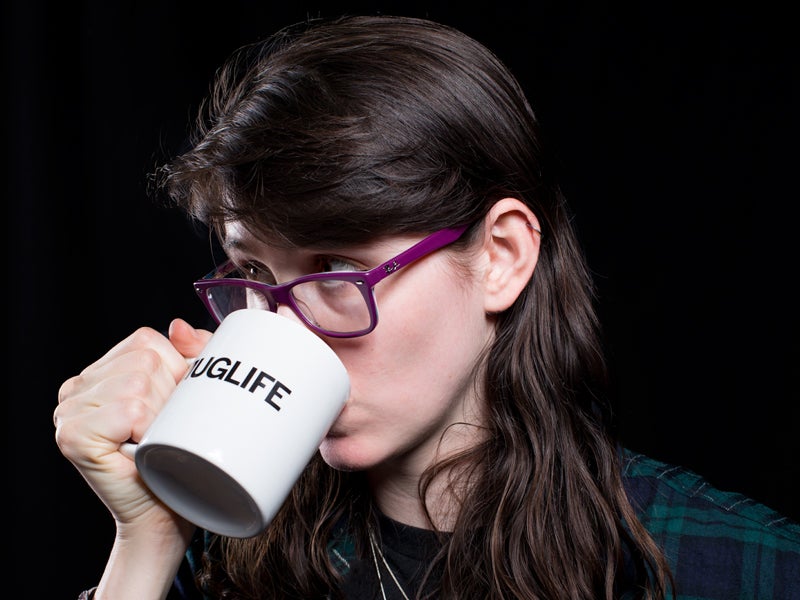 UPDATE: The totals are in: Miriam's video, along with others, raised almost $22,000 for Earthjustice through Project for Awesome 2016. Thank you Miriam and all the other Project for Awesome participants—you make our work possible!
Armed with a video camera and a YouTube-savvy personality, 24-year-old Miriam Nielson raised money for Earthjustice and spread the word about our cases through Project for Awesome. A three-day livestreaming video event that happens each December, Project for Awesome engages thousands of people around the world to raise money for worthy charities. Project participants in 2016 raised more than $2,000,000 for 22 organizations, including Earthjustice.
A Maine native, Nielsen was first exposed to the environmental movement as an undergraduate at Middlebury College and has been a staunch advocate for environmental causes ever since. She wrote and produced a Project for Awesome video all about the history of Earthjustice and our most important casework.
Editorial Assistant Caeleigh MacNeil sat down with Nielsen — better known as zentouro on YouTube — to talk about how she uses her creativity for a good cause:
Caeleigh MacNeil: On your YouTube page, you say you're a director and graphic artist. What kinds of projects do you work on besides YouTube videos?
Miriam Nielsen: I used to do a lot of freelance animation, but now I work for Vox Media, which is a digital publishing company. I work for the Verge
CM: How did you become interested in environmental causes?
MN: [Environmentalism] was a big part of my family growing up, so I was not necessarily indoctrinated, but it was what I grew up around. Rural Maine has an interesting dichotomy between the more conservative, conservationist kind of folks and more progressive liberals. So it was kind of like a crash-course in protecting the environment, and that's how everyone got along. They had very different political ideologies, but also really liked the area they lived in.
I did a lot of conservation work in arboretums and stuff when I was really young. When I grew up, I got interested in the sciences and started taking more and more environmentally focused science courses because that felt very important to me.  
CM: Which environmental issues are you most passionate about?
MN: What I have the most depth and breadth of experience with in terms of activism—and which is especially relevant today—is pipelines. I spent most of my undergraduate years researching and protesting and doing work on what was happening with Keystone XL and then the Dakota Access pipeline—which was happening then and is now in the spotlight again. More recently, I've gotten a lot more into environmental policy in terms of how it works from a legal perspective and the process of making new laws.
CM: Is that how you heard about Earthjustice—you became interested in environmental law?
MN: Earthjustice is one of those organizations that I knew existed from a very young age. Even in my high school AP environmental studies courses, we learned about the first big landmark legal cases and the 2007 Supreme Court case. So Earthjustice just kind of came along with that. But it's definitely been an area of focus for me recently because Earthjustice has become more active and visible in what's going on.
CM:  Who is your biggest inspiration?
MN: I think I draw inspiration from many different spheres. I grew up around a lot of photographers. A lot of older photographers like Ansel Adams who went out and took these giant landscape pictures, it's like they were trying to say, 'This is me trying to show you what's out there, if you can't get there.' I try to think about that when I'm making a video on a topic that could be super boring or fact-based, and explain, 'This is what it's like to experience these things and this is what they mean.'
As far as content on YouTube, I've definitely drawn a lot of the style from more established science YouTubers like vlogbrothers and all of the PBS channels that are doing great work.
At the school I went to, environmentalist Bill McKibben was a professor sometimes, as kind of an artist-in-residence, and I went to a lot of his speeches when I was an undergrad. I draw a lot from how he tells his stories on stage. Part of my thesis was turning one of his speeches for Power Shift into an infographic.
CM: How do you stay inspired to keep creating these videos, especially now that Trump is in office? 
MN: I try to keep myself dialed-in to the activist and online environmental research community. It's inspiring to see all these people continuing to do their research and continuing to talk about it online and share their work. So I think, 'If they can do it, I can do it too.' They're dealing with their funding being cut and having public profiles that are being tarnished. If they can keep doing it, the least I can do is use my filmmaking skills.