Emma Cheuse Offers Words of Wisdom to MLaw Public Service Students
Michigan Law alumnus, Emma Cheuse, gives advice to students and graduates who have yet to discover the right career path within the public service realm.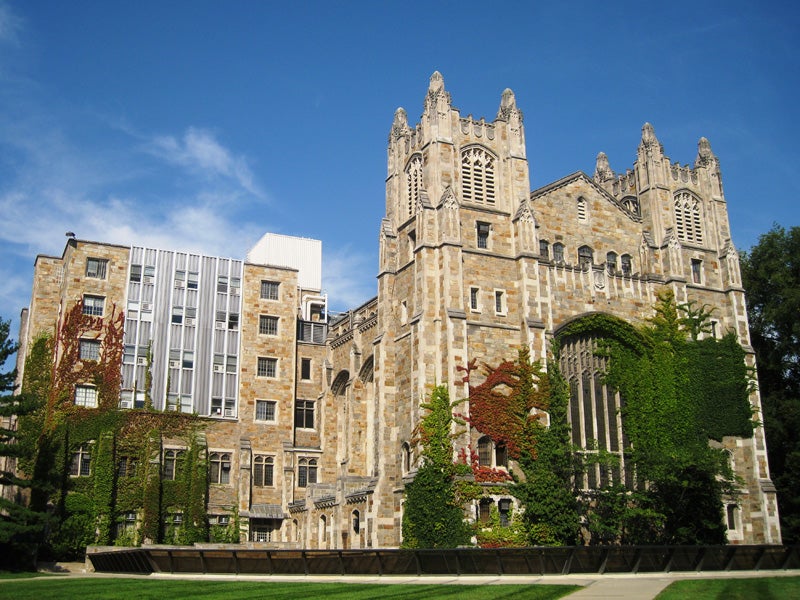 This is a guest post by Lori Atherton. It was published on April 24, 2015 by Michigan Law, University of Michigan.
Emma Cheuse, '06, came to Michigan Law because of its strong reputation for public service. Her advice to students and graduates who have yet to discover the right career path within the public service realm? Explore different public service paths until you find the right fit.
For Cheuse, who was the guest speaker at Michigan Law's public service banquet on April 22, the right fit is working as an environmental rights lawyer for Earthjustice in Washington, D.C., a role that allows her to "fight for communities that are overburdened by air and water pollution."
Noting that "the right advocacy at the right time can have a profound impact" on the world, Cheuse lauded attendees—1Ls and 2Ls who are preparing for summer internships in public service and 3Ls who will begin public-interest careers after graduation—for their accomplishments thus far and for those that will happen in the future. "Looking at the numbers in this room, I see the power of the good you'll do as alumni," she said. "You are motivated to do good in its own right."
Cheuse summed up her talk by sharing key pieces of advice that have served her well during her career:
Find one good client who inspires you and pushes you to do your best, and find one good pro bono client who motivates you to do justice for free.
Find one good suit that makes you feel strong while wearing it and allows you to walk tall when heading into court.
Find one good song that energizes you and can serve as your anthem before court appearances.
Find time to keep in touch with law school friends, who will inspire you and keep you going when you get discouraged.
Find a good mentor and be a good mentor to others.
In addition to honoring public interest work, the event highlighted students' pro bono efforts. As a whole, this year's graduating 3Ls and LLM students completed more than 10,000 hours of pro bono service during their law school careers, said Amy Sankaran, '01, Michigan Law director of externship and pro bono programs. Sixty-eight students have fulfilled the voluntary Pro Bono Pledge, which asks students to complete 50 hours of pro bono work during their time at Michigan Law.
Also during the event, Michigan Law's Student Rights Project was named the 2015 Outstanding Pro Bono Project, while the Excellence in Pro Bono Service Awards were presented to 1L Nayoung Kim; 2Ls Abbye Klamann and Nicholas Ognibene; and 3Ls Wyatt Fore and Annalyce Shufelt Herrera.
For information on career opportunities at Earthjustice, including openings for attorneys, summer law clerkships, fellowships and externships, please visit our jobs page.
From 2014–2017, Phillip headed the media team. He was based in Washington, D.C.
Earthjustice's Washington, D.C., office works at the federal level to prevent air and water pollution, combat climate change, and protect natural areas. We also work with communities in the Mid-Atlantic region and elsewhere to address severe local environmental health problems, including exposures to dangerous air contaminants in toxic hot spots, sewage backups and overflows, chemical disasters, and contamination of drinking water. The D.C. office has been in operation since 1978.