Farmworker Awareness Week: Cultivating Awareness and Celebrating Change
It's National Farmworker Awareness Week, and people from all walks of life are taking action. They're speaking up for their families and communities, advocating for stronger protections and redesigning agricultural practices to eliminate pesticides.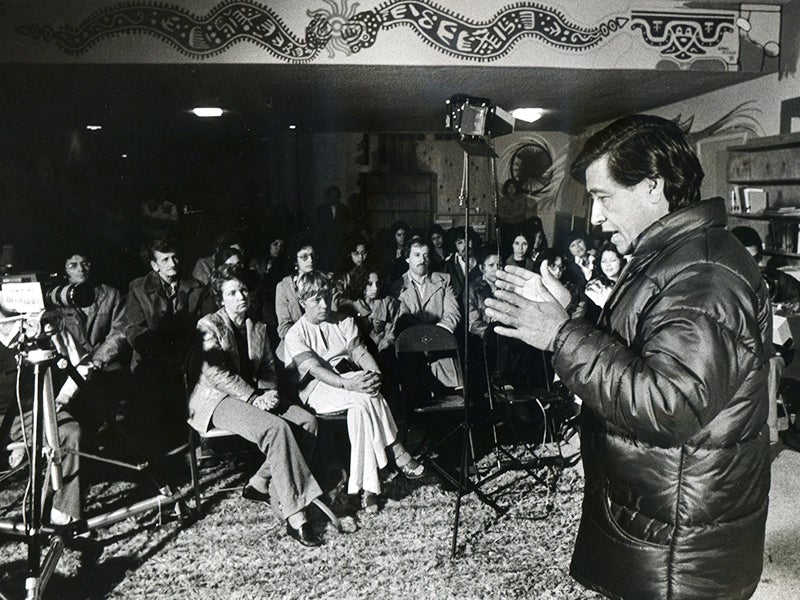 Although changes have been made to advance protections for farmworkers, National Farmworker Awareness Week is a crucial time not just to reflect on the victories, but also to prepare for the work that is yet to come. Underprotected by federal laws and out of sight for the average citizen, more than 2 million farmworker men, women and children continue to be among the most vulnerable members of the U.S. workforce.
Farmworker communities suffer the highest rate of toxic chemical injuries of any workers in the nation, and they have more incidences of heat stress, dermatitis, urinary tract infections, parasitic infections and tuberculosis than other wage-earners, according to the non-profit Student Action with Farmworkers. That makes farm work the third most dangerous job in the United States. It wasn't until 1966 that the Fair Labor Standards Act was amended to include farmworkers in its minimum wage regulations. That happened only after farmworker labor rights had been brought to the nation's attention by labor organizations and prominent figures, such as Cesar E. Chavez.
Over the years, Earthjustice has had the honor and privilege of working alongside brave individuals who have demonstrated their courage in paving a new path for future generations to follow, in which people's health and the environment are not compromised for profit. Read their stories below.
Marie Bongarcon
"People need to push the company to do better. Why are custodians protected but not field workers?"
Marie Bongarcon worked in ferneries for 20 years after she arrived in the U.S. from Haiti. She now works as a high school custodian. She describes how common it was for farmworkers like her to be exposed to pesticides on a daily basis: "The plants you pick have been sprayed, but they don't tell you that."
With an estimated 5.6 billion pounds of pesticides used per year worldwide, exposure to toxic pesticides and the frequency of poisonings among farmworkers are far too high. As a former farmworker, Marie advocates for more protective policies that will help inform farmworkers about the personal safety measures they need to take when using hazardous chemicals.
Juan Fernando Rodriguez Tellez
"When you have teenagers, young mothers and kids out there [in the farm fields] helping to support their families, I feel like some people see them as replaceable individuals."
Having suffered from pesticide exposure at the age of 14, Juan never imagined that he would have his first visit with EPA officials at the age of 17. With as many as 20,000 pesticide poisonings a year, Juan was left with no other choice but to join the fight to advocate for stronger protective standards for farmworkers.
Juan was part of a collective and successful effort to update the EPA's Agricultural Worker Protection Standard, which had not been updated in over 20 years. The changes have been significant, though Juan says, "Our job isn't over, but the new standards are definitely a step in the right direction."
Amelia Ceja
"I care very deeply about farmworkers' well-being because that's me"
Courageous employers like Amelia Ceja are taking steps in the right direction. She was a farmworker at a young age and was inspired by the efforts of Dolores Huerta and Cesar E. Chavez. Amelia wanted to continue their legacy by creating pesticide-free vineyards where workers are paid fair wages and are treated with dignity and respect. "The team that works [the] vineyards has been with [us] for a very long time and they are part of our familia," she says of her employees.
This is uncommon, but the trend can continue if more employers like Amelia work to transition to pesticide-free farms. Amelia reminds us, "We as consumers are the ones who have the power to change how farmworkers are treated." She continues to be an outstanding example of how profit and prestige go hand-in-hand with fair wages and safe working conditions.
Jim Cochran
"For me, it isn't enough to say the world is screwed up … I'm the guy who says, 'Okay I'm gonna try to fix it.'"
Growing strawberries is difficult and can use up to 1,100 percent more pesticides per acre than growing the average food crop, but this didn't stop Jim Cochran from becoming the first farmer to competitively grow organic strawberries in California. The USDA has found as many as 9 carcinogens, 11 neurotoxins that affect humans and 19 toxins that affect honey bees in samples of typically grown strawberries. A former farmworker himself, Cochran first experienced pesticide poisoning in 1981.
Determined to find an alternative way to grow the pesticide-intensive crop, Cochran decreased the use of water and fertilizers, incorporated beneficial bugs, replaced fungicides with single-row planting and adopted crop-rotation methods. Soon, he was not only harvesting delicious strawberries, but a profit as well.
He then shifted his focus to helping the workers on his farm. He became the first organic farmer in America to unionize his workforce when he signed a contract with the United Farm Workers of America. His workers make three times the national average for strawberry work, which is back-breaking and skill-intensive, and they have health care, vacation pay and an employee-owned stock plan.
Niria Garcia was a communications intern at Headquarters during the spring and summer of 2016. She is a graduate of the University of Oregon where she studied Environmental Studies, Latin American Studies and Non-profit Administration. Her research focused on women-led grassroots environmental justice movements in Brazil.