Feeling the Ripples of Pesticide Lake During Farmworker Awareness Week
It's Farmworker Awareness week, and we are proudly premiering the short film "Pesticide Lake."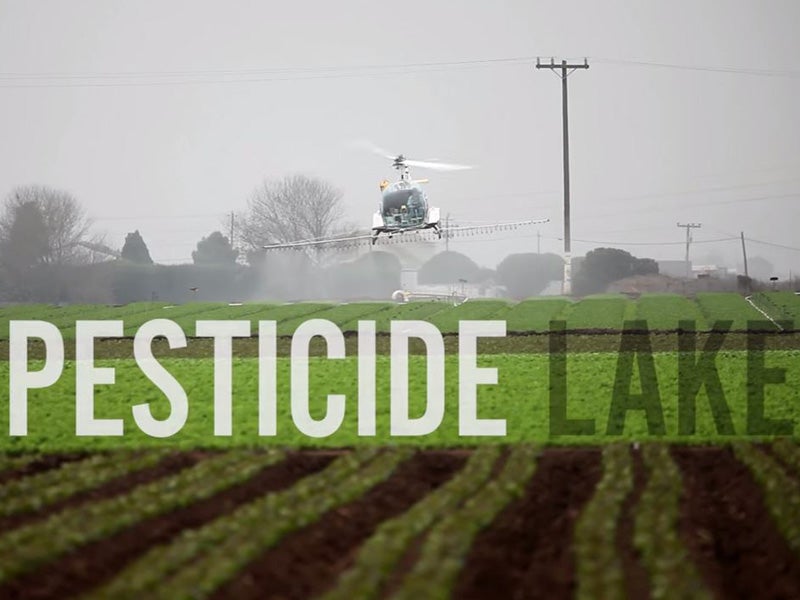 It has been Farmworker Awareness week all year for me.  In my work to build awareness for stronger pesticide exposure protections for agricultural workers, I've had the honor of meeting some of the most courageous people, who have risked their jobs and livelihoods, as well as those of their families, by going public and sharing their stories to improve workplace conditions for those working on the front lines of growing and harvesting our food, nursery and other agricultural goods. 
In the short film we are proud to premiere this week, "Pesticide Lake," the Food Chains documentary team introduces us to three women who worked in perilous conditions in the muck fields on the banks of Lake Apopka for decades. 
I had the honor of meeting farmworkers Betty Dubois, also featured in this Earthjustice photo essay, and Linda Lee last year when the Farmworker Association of Florida organized a trip to build awareness of farmworker issues.  Unfortunately, I didn't get to meet Gereldine Matthew because she was too sick and was hospitalized at the time. 
To see crop dusters get juiced up with pesticides and hear Betty talk about how they used to spray her all the time is downright chilling. To hear a farmworker talk about getting cooled down by pesticides is nauseating.  And the complete disregard for the long-term health effects related to pesticide exposure of these women is tragic.  But I have hope because of the fact that films about these farmworker issues are being made, people are learning their stories, and farmworkers are standing up and sharing their stories to tell EPA to strengthen the regulations around pesticide exposure.
The risk of retaliation is huge when farmworkers share their stories of the under-reported and pervasive problem of pesticide poisoning in the fields and workplaces.  Farmworkers belong to the only industry in the U.S. that doesn't protect its workers from toxic chemicals, according to OSHA standards. Each day they go to work, farmworkers run the risk of being poisoned and many are pressured to stay quiet and endure pesticide exposure on a regular basis.
The EPA is in the process of updating the 20-year-old Worker Protection Standard rule and has proposed a stronger standard, but it isn't good enough to protect the health of the people on the frontlines of feeding our nation.  In partnership, we are working to get the best possible protections despite the power of big agriculture and the multinational chemical companies, who have been keeping the rules weak since they helped write them.  
This Farmworker Awareness Week, take a look at the short film Pesticide Lake and let us know what you think. To see the related film "Food Chains," go to iTunes and buy the documentary for just 99 cents all week. 
Kari Birdseye worked at Earthjustice from 2011–2016, as a national press secretary and on advocacy campaigns protecting our health and the environment from the impacts of pesticides and toxic chemicals.