Fighting for Peoples' Right to Have Their Day in Court
Earthjustice has filed an appeal challenging a California law that severely restricts the public's ability to dispute the California Energy Commission's green-lighting of new power plants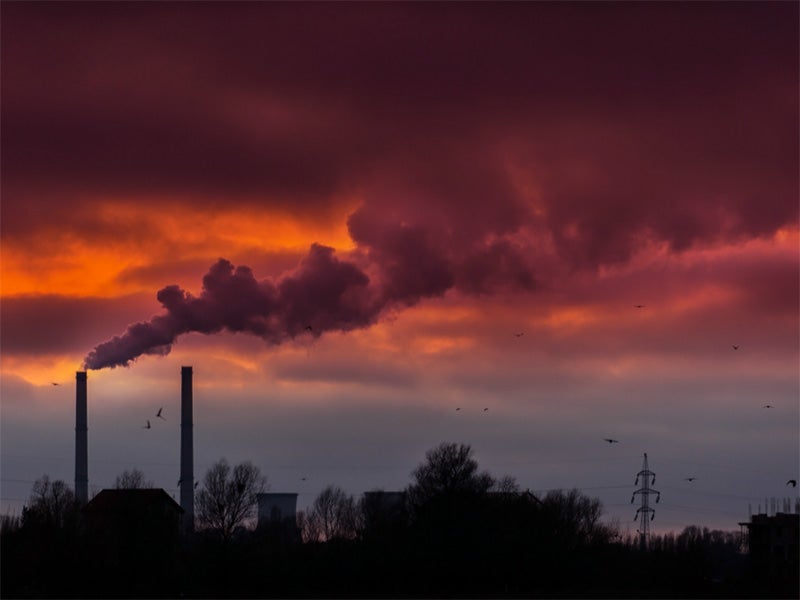 Today we filed an appeal challenging a California law that severely restricts the public's ability to dispute the California Energy Commission's green-lighting of new power plants. As a general rule, the public may seek judicial review for most state agency decisions in the trial courts. This process serves as a critical tool in efforts to protect the environment from harmful state agency decision-making.
Under current law, however, once the California Energy Commission permits a natural gas power plant, the public's only recourse is to appeal the Commission's decision to the California Supreme Court, the state's highest court. This avenue is fundamentally different from challenges the public may bring to nearly every other type of state agency decision-making, which are typically appealed to a trial court or in some instances to a court of appeal.
The problem with this procedure lies in the fact that the state's highest court has the power to dismiss challenges to power plant location or "siting" approvals without hearing the cases at all, and without giving any explanation. In fact, since 2001, the state's Supreme Court has rejected every challenge to a power plant siting decision under the law at issue. Put simply, the California high court refuses to hear these cases.
This has real-world implications. Natural gas power plants are among the largest new stationary sources of pollution to be constructed in the state. With operational lives that often exceed 40 years, they perpetuate the state's reliance on fossil fuels.
The California Energy Commission has a long history of approving and permitting natural gas power plant projects whenever energy companies ask, despite public opposition to the siting of the project during the Commission's decision-making process. Access to the courts to challenge these approvals is thus paramount to re-considering or outright halting the construction of new power plants.
California residents remain concerned about the construction of new natural gas power plants. This is especially true in light of new facilities that may be proposed to replace the now retired San Onofre Nuclear Generating Station in southern California. Plans could include new power plants in Los Angeles and San Diego Counties where air quality is some of the worst in the nation.
Advocates who have tried to address legal and factual flaws in the Commission's decisions about where these massive new structures are sited wind up facing a judicial system that stops their effort dead in its tracks. By offering no fair shot for people to protect themselves from power plant air pollution through the courts, the system has been denying Californians their constitutional right and implicitly supporting the proliferation of fossil-fuel dependent energy generation.
Last year, Earthjustice and its clients, Communities for a Better Environment and the Center for Biological Diversity, filed a lawsuit challenging the law that restricts judicial review of Commission power plant decisions. A superior court judge dismissed that case on procedural grounds. We now bring this appeal because we disagree with the lower court's dismissal, and believe the merits of the case must be heard in court. With today's appeal, we continue to fight against short-sighted fossil-fuel dependent energy planning in California and on behalf of communities' constitutional right to have their day in court.
From 2008–2017, Will was a staff attorney for the California regional office in San Francisco, CA. His work focused on energy and climate issues.
The California Regional Office fights for the rights of all to a healthy environment regardless of where in the state they live; we fight to protect the magnificent natural spaces and wildlife found in California; and we fight to transition California to a zero-emissions future where cars, trucks, buildings, and power plants run on clean energy, not fossil fuels.