Fighting to Keep a Dirty Power Plant out of a Tropical Paradise
The Indonesian government wants to saddle beautiful north Bali with a coal-fired power plant. In support of local communities, we're fighting back.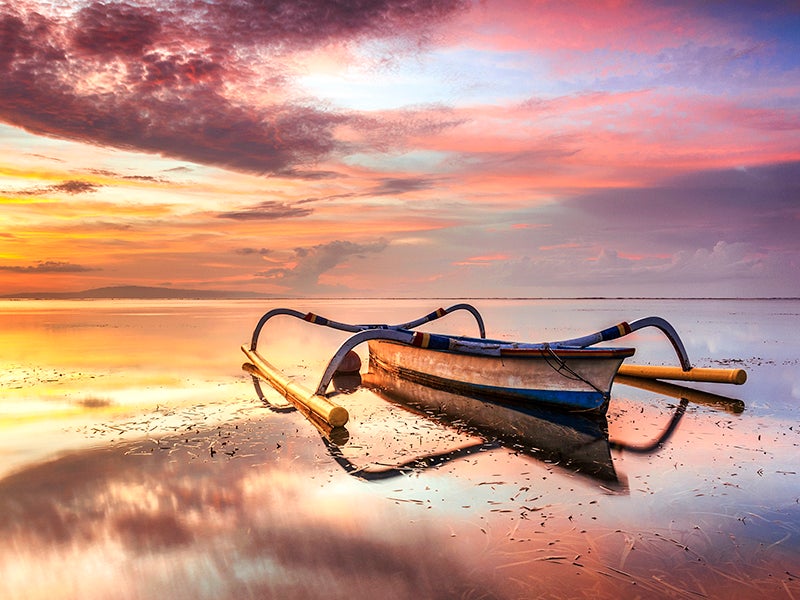 The northern shores of Bali, Indonesia, are resplendent with ancient temples and coconut palm-lined black sand beaches. Villagers fish in the calm sea and tend their terraced rice paddies and fruit orchards. Large groups of spinner dolphins play close to shore, attracting a steady stream of visitors. Divers come from around the world to spot strange and fantastical creatures at sandy-bottom dive sites: mimic octopus, spotted shrimp, hairy frogfish, scorpionfish, neon-colored nudibranch. Lucky divers encounter sea turtles, sharks and rays.
But expansion of a coal-fired power plant in the fishing village of Celukan Bawang threatens this idyllic stretch of north Bali.  Although this region is already imperiled by warming seas, sea level rise and storm surges, the government ignored climate change when approving the project.  Today, in support of the local communities fighting the power plant, Earthjustice and the Indonesia Center for Environmental Law filed a legal brief  in Indonesia's Administrative Court, arguing that the environmental assessment for the power plant expansion should have considered how the power plant will increase the greenhouse gases that contribute to climate change, as well as how climate change will affect the plant—possibly flooding it completely during storm surges.
The Celukan Bawang power plant wouldn't just pollute the village's air and drinking water and devastate the marine ecosystem on which the community relies for their food and livelihoods. It also represents the Indonesian government's commitment to double down on dirty coal power, despite the threats that climate change presents to Indonesia, like rising temperatures and sea levels and increased storm surges.  And it is unnecessary:  Java and Bali already anticipate oversupply of electricity due to slowing economic growth.
That's why we're supporting the local community and Greenpeace Indonesia in their fight to stop expansion of this power plant. 
Under the Paris Climate Agreement, Indonesia has committed to a 29 percent reduction of greenhouse gases by 2030. But the government has also planned to develop 35 gigawatts of new power, 60 percent of that from coal, in a controversial bid to prop up a coal mining industry facing shrinking global demand and ever more affordable renewable energy alternatives.
Environmental law organizations from around the world signed on to the brief, including Earthjustice, the Indonesian Center for Environmental Law, Climate Change Research Center of the University of Indonesia, Centre for Environmental Rights (South Africa,) Environmental Justice Australia, Environmental Defenders Offices of Australia, Environmental Law Alliance Worldwide (ELAW), The Access Initiative, and ClientEarth.  
The brief builds on the seminal Earthlife Africa case, brought by our South African partner, the Centre for Environmental Rights, in which a High Court in South Africa recognized that "a climate change impact assessment is necessary and relevant to ensuring that the proposed coal-fired power station fits South Africa's peak, plateau and decline trajectory" as outlined in South Africa's Paris Agreement commitments.  Climate change impact assessment is an essential tool for stabilizing the climate to protect coral reefs, fisheries, and coastal communities in Bali and around the world.
Sarah has a deep connection with international environmental law after living and working with communities in Nepal, Guatemala and South Africa. She works in the International program from the San Francisco, CA office.
The International Program partners with organizations and communities around the world to establish, strengthen, and enforce national and international legal protections for the environment and public health.