Fortune 500 Company: 0, Community Members: 1
The residents of Ezra Prentice Homes in Albany, NY, recently won a key victory in the fight against a tar sands oil train proposal that's a disaster for public health and climate.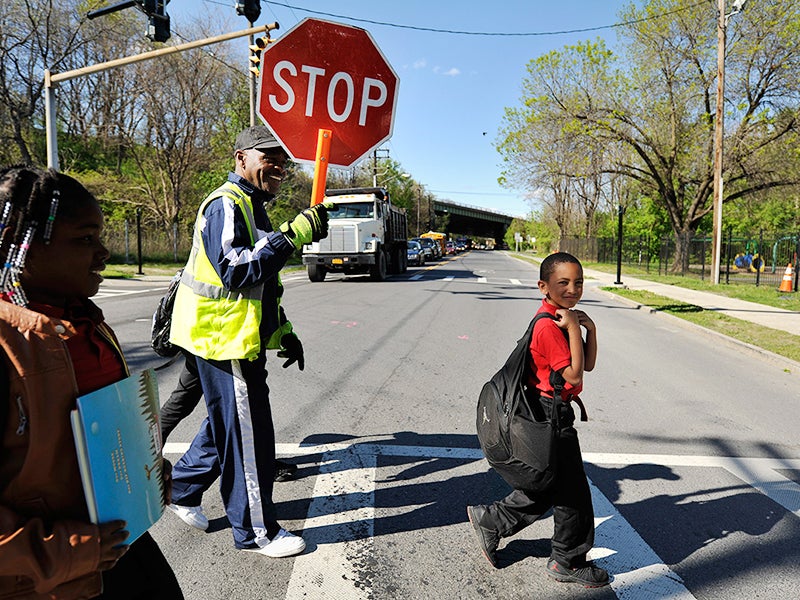 This week, the residents of Ezra Prentice Homes in Albany, NY, won a key victory in court against a Fortune 500 fossil fuel company that is trying to turn their community into a major oil transport hub.
Since 2014, my Earthjustice colleagues and I have represented residents of the Ezra Prentice Homes, the neighboring public housing development, in their fight against the proposal by Global Companies to import, heat, store and handle tar sands oil at the company's Albany facility. 
Tar sands oil, made infamous during the battle against the Keystone XL pipeline, is one of the dirtiest fossil fuels on earth. At each step in the process—from drilling to shipping to processing to burning—the air, water and climate pollution is devastating.
On Wednesday, a New York appellate court handed our clients a decisive victory that will keep Global's tar sands project from being fast-tracked for approval. It's an interim victory in a broader fight for environmental justice for this low-income, predominantly African American community already plagued by polluting facilities.
We see this happen far too often in our work: When polluters need a place to do their dirtiest and most dangerous work, they tend to locate their operations in places where they believe people have less power, often in low-income communities or communities of color.
Be Be White, who has lived in Ezra Prentice Homes for 12 years and serves as the crossing guard for the community's school children, is among the residents who have turned out to meetings against the Global's project and joined the legal case against the company's planned expansion.
Here's a detailed explanation of how the court case has played out so far: In June 2014, we filed a state court lawsuit against Global's proposal to handle tar sands at the Albany facility. We also challenged the New York State Department of Environmental Conservation's (DEC) determinations that, incredibly, the tar sands oil project would have no significant environmental impacts.
In response to our lawsuit, the DEC notified Global in May 2015 that it was rescinding its prior determinations. Global responded by filing suit in state court in September 2015, claiming that the DEC had violated the Clean Air Act by taking too long to approve the project. Earthjustice intervened in the lawsuit on behalf of the Ezra Prentice Homes Tenants Association and environmental groups.
In April 2016, the state court rejected most of Global's legal arguments, but ordered the DEC to take final action on Global's tar sands oil application within 60 days, far too short a time for a proper review of the environmental impacts. This meant there was a chance the project could have been rubberstamped for approval. We immediately filed an appeal, subsequently so did the DEC, triggering a statutory automatic stay of the order. Global then moved to vacate the automatic stay and asked the appellate court to order the DEC to fast-track the approval and issue a permit decision within 20 days. We submitted papers vigorously opposing the motion, arguing that the DEC could not legally take action on Global's tar sands oil application because it is incomplete and lacks a full environmental review. This week, the court sided with us and denied Global's motion in a one-line summary order.
The court's decision means that the project will not be fast-tracked for approval and the DEC will not be required to issue a decision on Global's incomplete and environmentally flawed application.  The next step will be for the appeals in this case to be briefed and argued, which we expect to occur by the end of this year.    
The battle is far from over. But it's a good sign and will serve to energize residents like Be Be White who have been fighting hard to protect their families.
In the meantime, you can join the fight and make your voice heard by telling Governor Cuomo to direct the DEC to reject Global's permit.
Take Action! Stop this tar sands oil train in its tracks!
​
Christopher was a staff attorney with Earthjustice's Northeast regional office in New York, NY.
Established in 2008, Earthjustice's Northeast Office, located in New York City, is at the forefront of issues at the intersection of energy, environmental health, and social justice.