Gas Is Failing California. It's Time to Move on.
We need to forge solutions and policy from modern technology, modern ideas, and a clear-eyed resolve that rises above fear.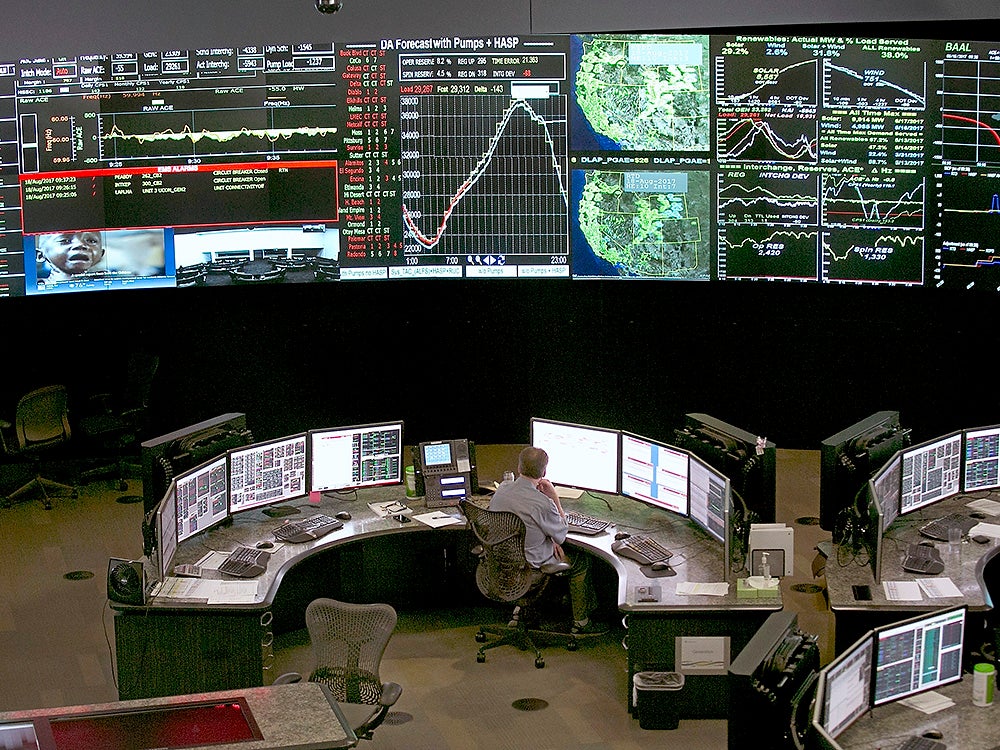 The past eight months have given us some of the most extreme weather we've seen yet in the United States, sending us soaring heat in California and arctic ice storms in Texas. This weather whiplash is yet another sign of a climate changing in frightening ways. Here in California, rolling blackouts left millions without power last summer, prompting some soul-searching in the state about our energy future as the lights went out.
Some, like the Wall Street Journal's editorial board, were quick to lay the blame on California's clean energy progress. That was misleading, as the cause was a perfect storm of software errors that caused California to export power during the blackouts, gas plant failures, and unprecedented heat that left demand vastly outstripping supply in California. Weeks later, energy regulators set the record straight, but the truth is always slower to the finish line.
The media storm from some industry voices was a classic appeal to fear, a marketing technique to instill and leverage fear about a competing product or political idea to advance a cause. Fear encourages problem-solving that relies on familiar paths and old ways, often supporting entrenched industries and conservative methods. And sadly, California almost fell prey to it in a proceeding this month to solve its grid reliability problem.
The California Public Utilities Commission turned to ideas like repowering old gas power plants on their way to retirement, and even paying for back-up diesel generation that's so polluting for local residents the commission usually bars it, to try to ensure California could handle the next sweltering summer. These were the kinds of solutions you would have seen forty years ago.
Meanwhile, modern solutions like strategically-sited renewables and energy storage and demand-response programs in which consumers are paid to dial down their energy consumption when requested to, were left on the table untouched. Such is the power of fear.
Thankfully, the commission listened to a coalition of environmental justice and environmental groups who pointed out the many harms that reverting to fossil fuels would bring to Californians. The day before the final vote, the commission released a redlined version of the proposal striking the worst ideas that would have pumped out more carcinogenic emissions and climate pollution without any limits and requiring careful analysis for the impacts of diesel generation on disadvantaged communities.
But it was a striking example of how even a state like California can waver in its progress towards clean energy if we let fear take over. Loss Aversion, a cognitive bias in which we're wired to hold onto the status quo even if we stand to reap greater benefits by embracing change, is something we'll have to face down time and time again as we quickly transition to a clean, modern grid.
It's important to remember that California is sweating through searing weather events because of the climate crisis. Extreme wildfire events are ripping through towns and leaving Californians choking under a haze of smoke in part because of the climate crisis. Towns are grappling with a managed retreat from the sea because of the climate crisis. And Californian communities have long breathed the dirtiest air in the country because of the consumption of fossil fuels that also fuel the climate crisis.
California cannot afford to blink. We've set out ambitious goals to cut our greenhouse gases significantly by 2030 and get to 100% clean energy by 2045, and there's no way out of this mess but by steadfastly moving forward. The old gas and coal-powered grid helped bring us to our knees. We need to forge solutions and policy from modern technology, modern ideas, and a clear-eyed resolve that rises above fear.
That looks like doubling down on clean energy sources like solar, wind, battery storage, and modern efficiency and demand reduction programs that all Californians can participate in — regardless of household income. We need to lean on the kind of Californian innovation that has already helped us leap ahead with electric vehicles and energy storage.
These kinds of solutions are also what we need to create good jobs. Prior to the pandemic, the clean energy sector employed over half a million Californians, but approximately 20% of those jobs were lost last year. Stronger clean energy policy from the Commission could revive this industry and boost workers.
California is in the crosshairs of climate change, riding a rollercoaster of extreme weather and wildfire seasons. When cooler temperatures prevail between crises and we have opportunities to build solutions, our state's leaders must lead with a clear-eyed vision to get us out of this mess. We can't get out of this hole we're in by doubling down on the dirty shovel.
This article was originally published in April 2021 by Utility Dive.
Based in the California Regional Office, Nina is a senior attorney.
Shana Lazerow is legal director at Communities for a Better Environment, one of the preeminent environmental justice organizations in the nation.
Katherine Ramsey is a staff attorney at the Sierra Club.
The California Regional Office fights for the rights of all to a healthy environment regardless of where in the state they live; we fight to protect the magnificent natural spaces and wildlife found in California; and we fight to transition California to a zero-emissions future where cars, trucks, buildings, and power plants run on clean energy, not fossil fuels.