Hawai'i Regulators Read Riot Act To Utility
The Hawai'i Public Utilities Commission tells Hawai'i's main electric utility (HECO) to start moving to a clean energy model of the future.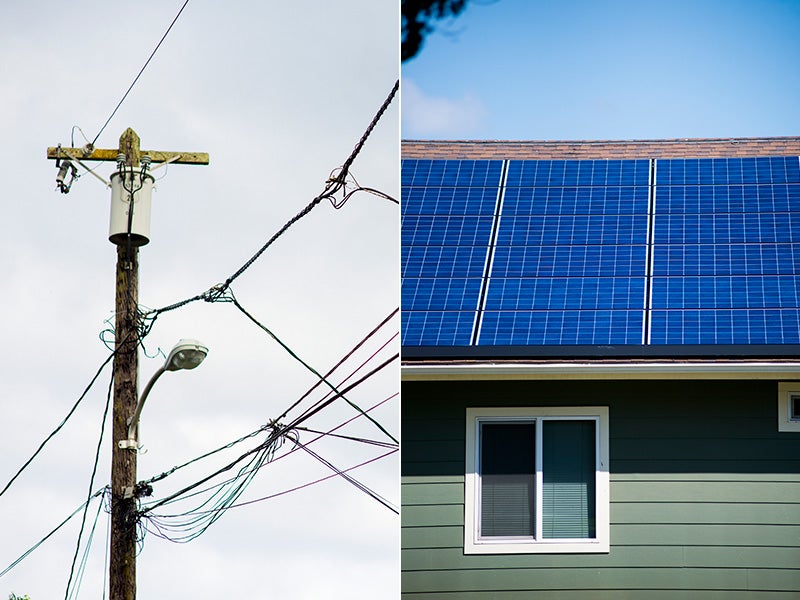 The Hawaiʻi Public Utilities Commission (PUC) recently took a strong stand in the ongoing battle over the clean energy future of Hawaiʻi and the nation. The PUC issued several orders slamming Hawaiʻi's main electric utility (HECO) for failing to move to a "sustainable business model" based on clean energy.
The PUC completely rejected HECO's proposed 5-year integrated resource plan (IRP) and instead issued its "Inclinations on the Future of Hawaii's Electric Utilities"—a point-by-point manifesto on how HECO must evolve to become a customer-focused, clean energy utility of the future.
No one is aware of any precedent where a utility regulator tossed out an entire utility plan and spelled out how the utility should do its job. Someone likened it to HECO "being sent to the principal's office."
Hawaiʻi is burdened with the nation's highest electric rates and over 90 percent dependency on imported fossil fuels, yet has turned into a clean energy proving ground for the nation. Renewable energy is now cheaper than fossil fuel, and rooftop solar has become a popular movement, spreading to every neighborhood and 10 percent of households in only a few years.
But HECO has not kept up with these changes. It has dragged its feet in phasing out its antiquated fossil fleet. The utility forces wind plants to curtail (dump) their cheaper, clean energy because it would rather keep its dirty clunkers running. In its rejected 5-year plan, it tried to prolong business-as-usual by simply switching its fleet to LNG.
HECO has also stymied the growth of rooftop solar. Last September, the utility called a sudden halt to solar interconnections, pulling out the rug on hundreds of families who had already signed up for solar and slamming the brakes on the market. HECO claimed that it needs to study the grid, but a recent survey showed that 90 percent of people believe the utility is just trying to protect its profits.
The PUC envisions a much different future for the utility. In sum, HECO must aggressively maximize renewable energy like solar and wind, by shifting out of the generation business and toward the business of a modern grid network that maximizes opportunities for clean energy and customer choice and empowerment.
HECO's been given numerous deadlines over the next several months to provide detailed plans for various objectives. These include improving its operations to minimize curtailment and incorporate more renewable energy, clearing its bottleneck in rooftop solar interconnections and enabling greater levels of customer generation, and developing a comprehensive demand response program so that customer load can also serve as a resource to manage the grid. HECO has lots of work to do, and time is not on its side.
For a century since it began, the electricity business has not fundamentally changed from the "top-down" model of centralized, fossil-fueled plants sending commodity electrons to passive customers. But this stability, which used to be the industry's strength, may be its critical liability in the face of rapidly evolving technologies and values, including increasing customer options like rooftop solar. The PUC's actions, therefore, are not about punishing the utility, as much as trying to save it.
Earthjustice participated in HECO's IRP process as a member of the PUC-appointed Advisory Group and also represented the Sierra Club in challenging HECO's proposed plan that the PUC rejected. We will continue to engage in Hawaiʻi in our ongoing mission to make the islands a clean energy model for the nation and world.
The managing attorney of the Mid-Pacific Office in Honolulu, Isaac has extensive experience litigating before federal and state courts and agencies on a range of issues, including water rights, Native Hawaiian rights, shoreline protection, endangered species, environmental health and disclosure, and clean energy.
Established in 1988, Earthjustice's Mid-Pacific Office, located in Honolulu, Hawaiʻi, works on a broad range of environmental and community health issues, including to ensure water is a public trust and to achieve a cleaner energy future.