Advancing Clean Energy In Hawai'i
Hawai'i is fast providing the entire nation with a framework for a clean energy future. Earthjustice is helping renewable energy get a strong foothold and move the Aloha State to 100% clean energy.
Regional Office / Program
Hawaiʻi is blessed with abundant sun and wind, but the state has historically relied on imported oil for virtually all of its energy needs. In recent years, rooftop solar has become a potential "game changer" for Hawaiʻi's energy independence, and Earthjustice is working to clear the path for clean energy to become a major part of the future grid.
For more than a decade, Earthjustice has been representing local solar industry and clean energy organizations in a series of legal actions and proceedings that are determining the state's energy direction for decades to come, including:
In 2021, two years after Earthjustice and our partners began advocating to move utility regulation in Hawaiʻi in a new direction, the Hawaiʻi Public Utilities Commission issued a landmark decision adopting broad reforms for how the Hawaiian Electric Company makes money and runs its business, breaking from the century-old system where utility profits were based on how much capital the utility spends. The changes give HECO better incentives to reduce customer bills by advancing Hawaiʻi's clean energy goals.
In 2017, the Hawaiʻi PUC issued a major order opening a path for the future of "distributed energy resources" like rooftop solar, including the next generation of DER incorporating solar and batteries.
In 2016, after significant opposition from elected officials and the public, the Hawaiʻi PUC rejected the takeover of Hawaiian Electric utilities by NextEra Energy. The utility takeover would have been the biggest threat to Hawai'i's clean energy future. (More about the HECO/ NextEra merger case.)
In 2013, HECO announced proactive plans to connect even more solar generation to the grid, making the state a national trendsetter for renewable energy. Three years earlier, in response to rapid growth in Hawaiʻi's solar energy sector, HECO had proposed a moratorium on rooftop solar installations. Public outcry and Earthjustice litigation and negotiations resulted in the utility retracting its proposed ban and repeatedly increasing the amounts of rooftop solar allowed to connect to the grid.
In 2011, the Hawai'i PUC approved a national precedent setting settlement between Hawai'i investor-owned utilities and renewable energy organizations that adopted new rules governing connections between renewable energy sources and the electrical grid. The new rules paved the way for more decentralized renewable generation, such rooftop solar panels, to contribute to the energy mix in the islands. Years of Earthjustice work helped enable tens of thousands of rooftop solar installations in the state, establishing a cutting-edge precedent for the rest of the nation.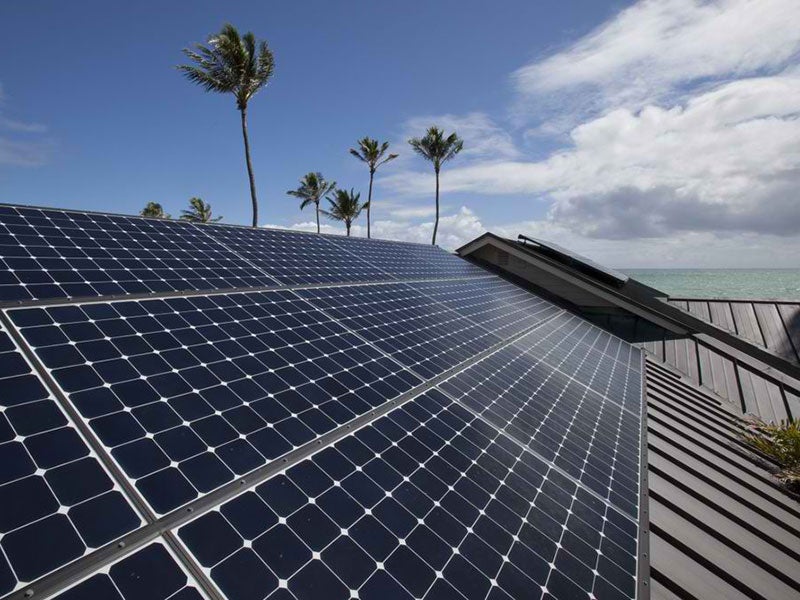 Case page created on April 23, 2021.