Here's the dirt that industry won't tell you about "clean" natural gas
Don't be misled by its healthy-sounding name. Natural gas won't help solve climate change.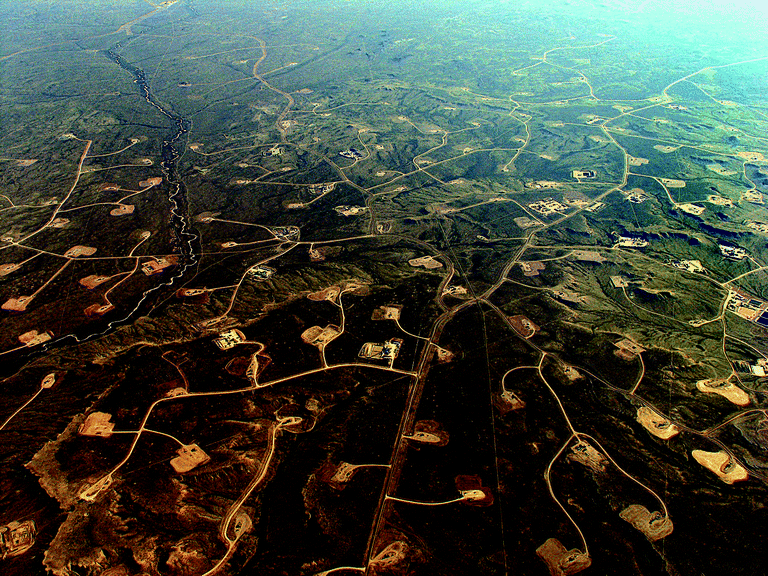 Most mornings, I fry an egg on a gas range that I view as essential to achieving sunny-side-up perfection. My mother was a great cook who loathed electric stoves, so I am programmed to believe in the superiority of gas—which is becoming awkward, because my job is all about advancing 100 percent clean energy.
Cooking with gas is not, by itself, a big problem for the climate, but it ties into a larger American romance with gas that could be our undoing. "Natural gas" has a clean and healthy ring to it. But burning gas to heat and power our homes and factories, let alone our vehicles, is no more compatible with slowing climate change and preserving a livable planet than burning "natural" coal or "natural" oil.
Take Action! Tell the Bureau of Land Management to keep its methane rule in place.
I meet many smart, responsible people who are wrongly persuaded that gas represents either our clean energy future or a bridge to it. The natural gas industry has done an excellent job of programming us all to believe in the superiority of its product—and not just for cooking. Let me deprogram a little by countering the most common myths about gas.
Gas is not clean. Gas drilling and fracking release toxic pollution. Benzene exposure has killed oil and gas workers. Families living near oil and gas developments are reporting cardiovascular and respiratory illnesses including asthma, autoimmune diseases, liver failure and cancer. In Colorado, a recent study found that mothers living near high concentrations of oil and gas wells were 30 percent more likely to give birth to a baby with heart defects. And don't forget: Fracking and drilling also contaminate water with hydrochloric acid and other chemical additives that gas companies are often unwilling to identify.
Gas is not climate friendly. Gas-fired power plants generate roughly half the carbon dioxide that coal plants do. But that is still too much carbon dioxide. To limit temperature rise to 1.5 or 2 degrees Celsius, there is widespread agreement that the U.S. and other top-emitting countries must achieve zero or near-zero emissions in the power sector before mid-century. Meanwhile, the methane released when gas is extracted and transported threatens to cause even greater warming than coal or oil.
Exporting liquefied natural gas is not good for the planet. As China and other countries contend with air pollution from coal plants, there is a new idea that exporting "clean" LNG—natural gas that has been cooled to a liquid state so it can be shipped more efficiently—will be a win/win for U.S. producers and consumers abroad. But the pollution footprint of converting and transporting LNG is huge. With advanced power plant technology, the lifecycle emissions of LNG are roughly comparable to coal, and a growing export market will only spur more drilling and fracking when we need to leave the vast majority of our remaining fossil fuel reserves unburned.
Gas is not a necessary evil. But aren't we stuck with gas, given the variability of renewables such as wind and solar power? No. As the National Renewable Energy Lab stated in 2016, "renewable electricity generation from technologies that are currently available today, in combination with a more flexible electric system, is more than adequate to supply 80% of total U.S. electricity generation in 2050 while meeting electricity demand on an hourly basis." And we can use that clean electricity to replace gas for heating and other uses that the gas industry is aggressively trying to promote right now.
Given the downsides of gas for our health and the climate, why are we rushing headlong to build new gas infrastructure that threatens to delay our transition to genuinely clean energy? The current glut of cheap gas is fueling visions of a manufacturing renaissance at home and energy dominion abroad. But those visions are a dangerous distraction from homegrown renewable energy that can drive a vibrant new economy without sacrificing our future.
Abigail Dillen serves Earthjustice as our President, leading the organization's staff, board and supporters to advance our mission of using the courts to protect our environment and people's health.