Major Win in Twenty-Year Fight to Cut Mercury
Earthjustice's litigation and advocacy helped to finally bring coal-fired power plants—the juggernauts of toxic air pollution—under EPA scrutiny. New rules released in December 2012 will slash mercury emissions by 90 percent and save thousands of lives.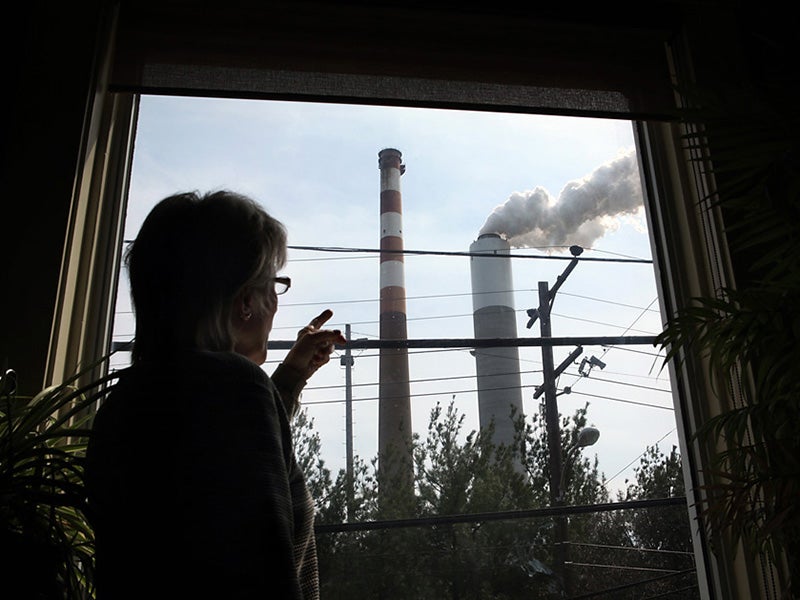 To all who wondered what gift the Obama administration is giving the American public for the holidays: it's clean air.
The administration just announced the first-ever clean air protections against the nation's dirtiest polluters—coal-fired power plants. This is one of the most significant developments in the history of environmental protections and the 40-year old Clean Air Act.
Earthjustice has been a big part of this fight for more than a decade—our litigation helped cut through the politics and intense pressure from industry to scuttle these important protections. Today, we're proud that those years of work have resulted in a major victory for the health of the American public. We're also proud that nearly 50,000 Earthjustice supporters made their voices heard in a call for these protections and the right to breathe.
The rule's impact on health will be substantial. When it takes effect, it will prevent 4,700 heart attacks, 6,300 cases of acute bronchitis, 130,000 childhood asthma attacks and up to 11,000 premature deaths every year.
Here's a reaction from Earthjustice's president, Trip Van Noppen:
We're celebrating today after a long fight for cleaner air.

Earthjustice has stuck with this fight through thick and thin for more than a decade, and we're pleased after that long effort to see President Obama deliver this positive result.

We'll remain vigilant against the inevitable attacks of these public health protections in Congress and in the courts, but for now, this is an incredible achievement that makes this holiday season a lot happier and healthier.

We commend President Obama for this important life-saving result.
Join us in thanking President Obama for resisting polluter pressure and coming through on this historic action to protect our health.
Sam Edmondson was a campaign manager on air toxics issues from 2010 until 2012. He helped organize the first 50 States United for Healthy Air event. His desire to work at an environmental organization came from the belief that if we don't do something to change our unsustainable ways, we are in big trouble.
Earthjustice's Washington, D.C., office works at the federal level to prevent air and water pollution, combat climate change, and protect natural areas. We also work with communities in the Mid-Atlantic region and elsewhere to address severe local environmental health problems, including exposures to dangerous air contaminants in toxic hot spots, sewage backups and overflows, chemical disasters, and contamination of drinking water. The D.C. office has been in operation since 1978.