How a Polluter Is Capitalizing on Disaster in Puerto Rico
As Puerto Rico and its residents reel in the aftermath of Hurricane Maria, Energy Answers, the company that has been trying unsuccessfully for a decade to construct a solid waste incinerator in Arecibo, has been hard at work capitalizing on the chaos of recovery to push its unpopular project through.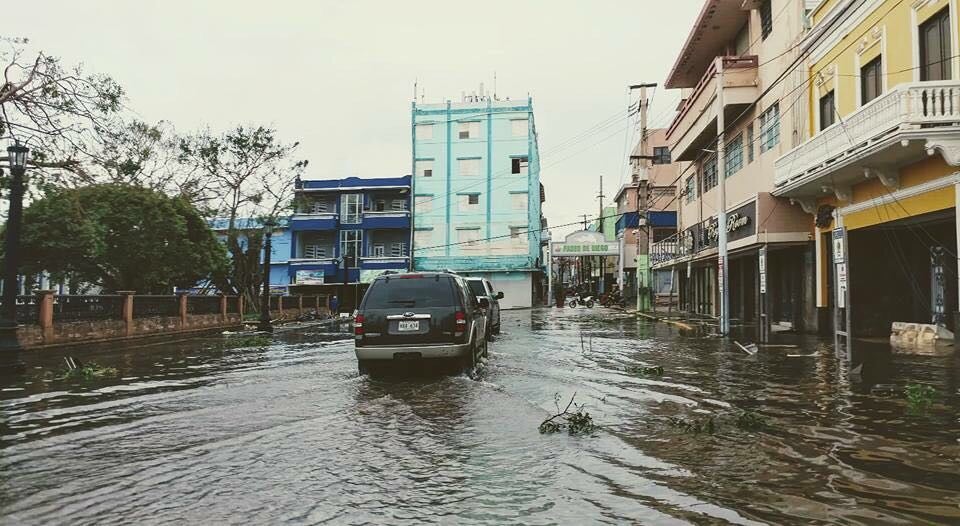 As Puerto Rico struggles to rebuild from Hurricane Maria, a private corporation is working the halls of Congress to push through approval of a polluting and costly trash incinerator—misleadingly billed as a "renewable energy" source–on the island.
Energy Answers, Inc., has been trying unsuccessfully for a decade to construct a solid waste incinerator in Arecibo, Puerto Rico—a venture that Earthjustice has partnered with local communities to defeat.  Recently released documents show that the company is seeking to capitalize on post-hurricane recovery efforts by urging the federal government to finance its incinerator despite the company's failure to obtain necessary local permits and federal approvals.
The proposed incinerator would emit lead and other pollutants in an area already in violation of national air standards for lead.  It would introduce waste and toxic ash into a floodplain and suck 2.1 million gallons of water each day from a coastal wetland critical to protecting the island from storm surges. It would also produce dirty energy for an already outdated, carbon-intensive electric grid.
When Hurricane Maria hit Puerto Rico on Sept. 20, Energy Answers had no prospect of financing this terrible idea of a project. As the company itself acknowledged, a loan from the U.S. Department of Agriculture's Rural Utilities Service (RUS)—which the company had approached for such assistance—"remains one of the few, if not only, potential sources of debt available to this Project under the current economic conditions."  In May, RUS had notified the company that the agency would not consider any loan to the project, in light of the massive debt Puerto Rico already owed the federal government.
Then, Hurricane Maria devastated Puerto Rico.
Energy Answers has since been hard at work lobbying members of Congress to include certain provisions in recovery relief bills and to amend the Puerto Rico Oversight, Management, and Economic Stability Act (PROMESA), a law Congress passed to address Puerto Rico's debt crisis, in ways that would benefit its ailing incinerator project.
For instance, the company is urging Congress to direct federal money to "critical infrastructure projects" and to waive federal environmental review requirements for such projects.
The company's suggested changes to PROMESA, which it shopped to Congress members, reveals the company's self-serving and opportunistic attempt to push through an incinerator project that has long garnered fierce local opposition. For instance:
The company is proposing to bypass Puerto Rico Planning Board approval for projects designated as "critical projects." Energy Answers does not yet have full Puerto Rico Planning Board approval, which is necessary to construct the incinerator.  This change to PROMESA could potentially allow the company to move ahead with construction without this approval.
The company is proposing to allow critical project status even for projects that the Puerto Rico Energy Commission determines will be inconsistent with the strategic plan of the island's sole utility. Notably, the utility's plan through 2035 does not include the incinerator as part of its supply portfolio.
The company wants to get rid of public comment periods for a newly-designated category of "advanced stage" critical projects.  Energy Answers is well aware of the intense public opposition to its proposed incinerator.  As Adriana González-Delgado, organizer with Sierra Club de Puerto Rico, noted, "In our community's long fight against this incinerator, public commenting processes and legal opposition venues have been critical for the community to safeguard health standards and have a voice in the decision making process."  Nearly every municipality in Puerto Rico has expressed resistance to having its waste brought to the proposed incinerator. In fact, protests by community members at the project site prompted the company to file suit earlier this year against a host of individuals and community groups, including the Methodist Church of Puerto Rico.
The company wants the federal government to prioritize financial support for "essential infrastructure" and expedite review of financing for such projects, notwithstanding Puerto Rico's economic situation. This amendment to PROMESA would handily address the problem Energy Answers currently faces of a federal government that is refusing to finance the incinerator due to Puerto Rico's debt crisis.
The company wants critical projects to be exempt from federal environmental review. This change in the law would  circumvent a public process that has allowed the voices of communities in Puerto Rico to be heard.  The environmental review RUS conducted for the project was roundly criticized by members of the public.  Under the federal environmental review law, citizen groups can sue RUS for a failure to conduct a thorough review—legal action that would complicate and slow the company's bid for financial assistance.
This attempt by a private corporation to steamroll its project through in the wake of disaster is cynical, callous, and sadly, not unusual.  Disaster capitalism—the exploitation of crises for corporate profit, often under the guise of providing relief or aiding in reconstruction efforts—is an all-too-familiar concept.  After everything the people of Puerto Rico have gone through since Hurricane Maria, though, they deserve more than a Congress that will bend to the self-serving wishes of a private corporation capitalizing on disaster.
Hannah was a staff attorney in the Northeast office. Her litigation work included strengthening health protections from lead, defending the nation's first National River and challenging a waste incinerator project in Puerto Rico.
Established in 2008, Earthjustice's Northeast Office, located in New York City, is at the forefront of issues at the intersection of energy, environmental health, and social justice.