In Memory: Julian Robertson
Earthjustice mourns the passing of philanthropist Julian Robertson.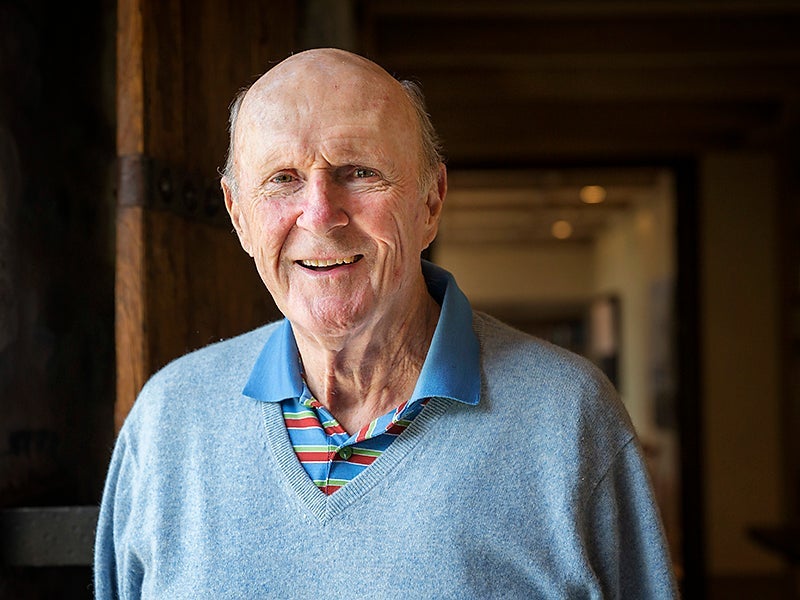 Earthjustice mourns the passing of Julian Robertson, and our thoughts are with his family, friends, and colleagues at the Robertson Foundation. Julian was widely revered as a financial visionary and innovative philanthropist.
For more than a decade, the Robertson Foundation has provided catalytic funding to drive the essential shift from fossil fuels to clean energy. Julian understood early on the grave danger of climate change and the role that legal strategies could play in driving both health and climate gains in the power sector and beyond. With the unflagging support of the Robertson Foundation, Earthjustice was able to launch and build a public interest energy practice and pursue a robust array of strategies that have steadily advanced climate solutions through all the political twists and turns of the last decade.
It is impossible to imagine our organization's current impact and institutional strength without the extraordinary generosity of the Robertson Foundation and the rigor, smarts, and integrity that define the Foundation in keeping with Julian's leadership.
I can personally attest that it was always inspiring and usefully challenging to encounter Julian's incomparable mix of true graciousness, curiosity, and high standards. It will forever shape our approach to the work we do at Earthjustice, and I could not agree more with my friend and former Earthjustice President Trip Van Noppen, who wrote to me on learning of Julian's passing: "As a brilliant investor, he understood risk and opportunity. He was a pioneer among philanthropists in recognizing the risks of climate change and saw the opportunity to use the power of the law."
Julian was a giant, and his philanthropy leaves a legacy of strong organizations that have the capacity to rise to the unprecedented challenges we face now. We will miss him enormously at Earthjustice, and we send our heartfelt condolences to all who had the privilege of knowing him.
Abigail Dillen serves Earthjustice as our President, leading the organization's staff, board and supporters to advance our mission of using the courts to protect our environment and people's health.