Long Beach Locks In Dirty Coal Exports
Long Beach approves exports of climate-altering coal, petcoke.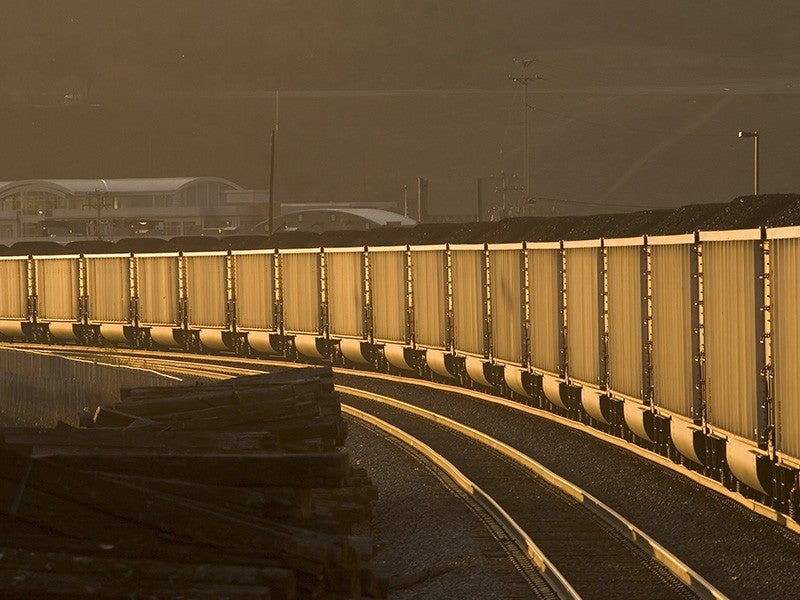 On Monday, the Board of Harbor Commissioners for the Port of Long Beach approved two agreements that locked in exports of coal and petroleum coke for the next 15 years.
Petcoke is a coal byproduct so dirty that the Environmental Protection Agency banned future permits for its use in the U.S. While disallowed here, petcoke is viewed in other countries as a cheap fuel, and these countries will buy it from American companies like Oxbow Corporation, founded and headed up by William Koch.
A Yahoo News story covering Monday's vote asks an appropriate question in its headline: Why are the Greenest States Exporting Coal? To be candid, I don't know the answer. States like California have really worked to distance themselves from coal. Yet, the state's agencies still allow for the export of these terrible fuels to be burned abroad. It makes little sense.
Earthjustice worked with Sierra Club and NRDC to file significant comments on why the Port of Long Beach should undertake an environmental review of the agreements before locking into more than a decade with these dirty fuels. Beyond the legal requirements to do so, it's outright hypocritical that an agency that prides itself as "The Green Port" rubberstamp dangerous and planet-choking commodities like coal and petcoke.
Several organizations also came to speak out against these agreements, including Communities for a Better Environment, 350.org, Sierra Club, NRDC, and Long Beach Coalition for a Safe Environment. It was inspirational to see people, young and old, urging the Harbor Commissioners to at a minimum analyze the impacts of locking in 15 years of coal and petcoke exports.
The people who testified raised many issues, such as what are the repercussions to our waterways and our lungs from all the coal dust that blows off the uncovered rail cars in transit from the coal mines in Utah and Colorado. Others raised deep concerns about climate change as these products are shipped overseas to be burned in countries with less stringent emissions controls.
Still, the board approved a new lease with the Koch brother-led Oxbow and a new operating agreement with Metroports to ship the coal and petcoke abroad. Some commissioners talked about other green projects that the Port is undertaking and how that should somehow absolve them of their duties to look at the environmental impacts from shipping coal and petcoke abroad.
Then to sum up the hearing, Board President Doug Drummond spoke about coal and petcoke being a "bridge" to greener energy. I've often heard folks argue natural gas is a "bridge fuel," but this is the first time in Southern California I've heard anybody refer to coal and petcoke, two immensely carbon-intensive fuels, as a "bridge fuel." At least for me, that is one bridge I don't want to be on.
The board made its unanimous decision with several signs touting the "Green Port" in the backdrop. While the port has taken steps to mitigate the immensely toxic conditions from diesel exhaust in neighboring communities it has created, it still has a way to go. Last night's decision tarnishes this self-described green reputation. It begs the question whether it can be a "Green Port" if it continues to allow coal and petcoke to be exported. Given the urgency in addressing climate change, I'd say the answer is emphatically a no.
Based in Los Angeles, Adrian works on clean air, clean energy, and healthy communities issues as a deputy managing attorney for Earthjustice's Right to Zero campaign. Follow him on Twitter @LASmogGuy.
The California Regional Office fights for the rights of all to a healthy environment regardless of where in the state they live; we fight to protect the magnificent natural spaces and wildlife found in California; and we fight to transition California to a zero-emissions future where cars, trucks, buildings, and power plants run on clean energy, not fossil fuels.