Montana Supreme Court Deals Final Blow to Mining Plan Near Yellowstone
A giant gold mining project proposal near Yellowstone National Park is officially dead, and Montanans' right to stop such unlawful projects is upheld, with far-reaching impacts.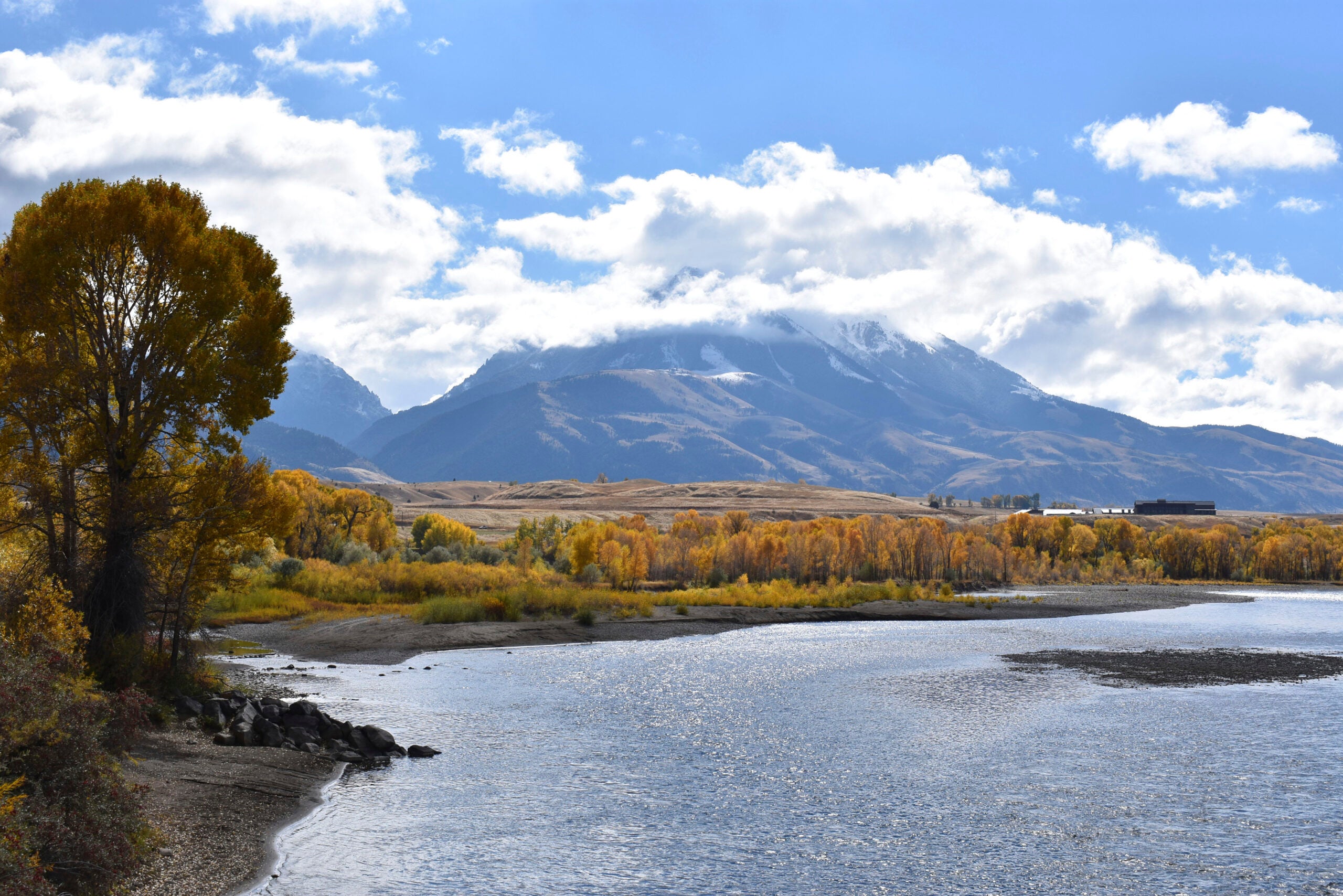 Who says men (and women) can't move mountains?
Paradise Valley, the northern gateway to Yellowstone National Park, is officially now safe from a destructive mining project after the Montana Supreme Court ruled a Canadian company's bid to mine for gold is illegal.
Earthjustice brought a case challenging the mine on behalf of two local organizations. In its December 2020 ruling, the court found that the state acted illegally when it permitted mineral exploration. The court said Montana overlooked harm to wildlife and failed to provide a plan to prevent pollution of groundwater and streams. The justices further ruled unanimously that a provision in Montana Environmental Policy Act that stripped Montanans of the ability to stop such unlawful projects was unconstitutional. This outcome will have far-reaching impacts on challenges to mining and other industrial projects in Montana.
Proposed in 2015 by Canada-based Lucky Minerals, the company's plans to develop a large-scale gold mine in Paradise Valley would have caused irreversible environmental harm to the park and frayed the economic fabric of the region. Travelers gazing at the majestic Emigrant Peak jutting up from the Absaroka Mountains—a refuge for bighorn sheep, elk, grizzly bears, wolverines, and other creatures—would have been confronted with the destruction of an industrial mining operation.
But a blemished view of the cinematic Yellowstone landscape was just one of the problems anticipated with this proposal. At full scale, the Emigrant mine threatened to send acid runoff flowing into tributaries of the Yellowstone River, while nearly 100,000 tons of waste rock containing elevated levels of arsenic would have been dumped near tributary headwaters. Even mineral exploration alone threatened to pollute these waters with heavy metals and acid runoff.
Mining and mineral exploration would also carve up precious habitat for endangered grizzly bears, as well as wolverines, lynx, elk, and other species. The industrial activity would have also harmed the local community, which relies on large swaths of connected wild land to support sustainable recreation and a healthy tourist economy. Lucky Minerals barreling ahead with gold mining and exploration for short-term financial gain would have come at the expense of the primary driver of economic growth in the Yellowstone area: an intact landscape that attracts millions of visitors from around the globe and supports a robust business community and highly skilled workforce.
Earthjustice, together with local and regional groups, challenged the gold exploration proposal in September 2017 under the Montana Environmental Policy Act (MEPA), arguing that state regulators downplayed and dismissed some very serious environmental risks posed by the project. Those include potentially long-term harm to the iconic wildlife of the Yellowstone region, particularly grizzly bears and wolverines, and threats to clean water in Yellowstone River tributaries. We also argued that the state didn't seriously consider the potential that this exploration could lead to much larger-scale development.
In May 2018, the court agreed with us on all of our claims. But due to a Montana state provision prohibiting courts from invalidating or enjoining mining projects, even if the project is unlawfully authorized, Lucky Minerals could have insisted on proceeding with gold exploration while regulators conducted a new environmental analysis. That didn't sit well with us or our clients, so our attorneys went back to court to stop the project entirely. We argued that allowing an illegal project to go forward violates the public's environmental and public participation rights under Montana's Constitution.
In April 2019, the court again agreed with our argument. Lucky Minerals wasn't ready to give up though, and it appealed the case to Montana's Supreme Court.
But with the December 2020 decision, the company's luck has finally run out.
Says Earthjustice attorney Jenny Harbine, who represented our clients in the case: "This latest ruling ensures that Lucky Minerals can't harm clean water and native wildlife at the gateway into Yellowstone National Park under cover of a license that was never legally issued in the first place. Lucky Minerals should have read the writing on the wall a long time ago."
(This blog was originally published in May 2018 and updated to reflect the latest court victory.)
Jessica is a former award-winning journalist. She enjoys wild places and dispensing justice, so she considers her job here to be a pretty amazing fit.
Established in 1993, Earthjustice's Northern Rockies Office, located in Bozeman, Mont., protects the region's irreplaceable natural resources by safeguarding sensitive wildlife species and their habitats and challenging harmful coal and industrial gas developments.