What You Need to Know About One of the Most Important Agencies Overseeing the U.S. Energy System
The Federal Energy Regulatory Commission plays a critical role in the U.S. clean energy transition.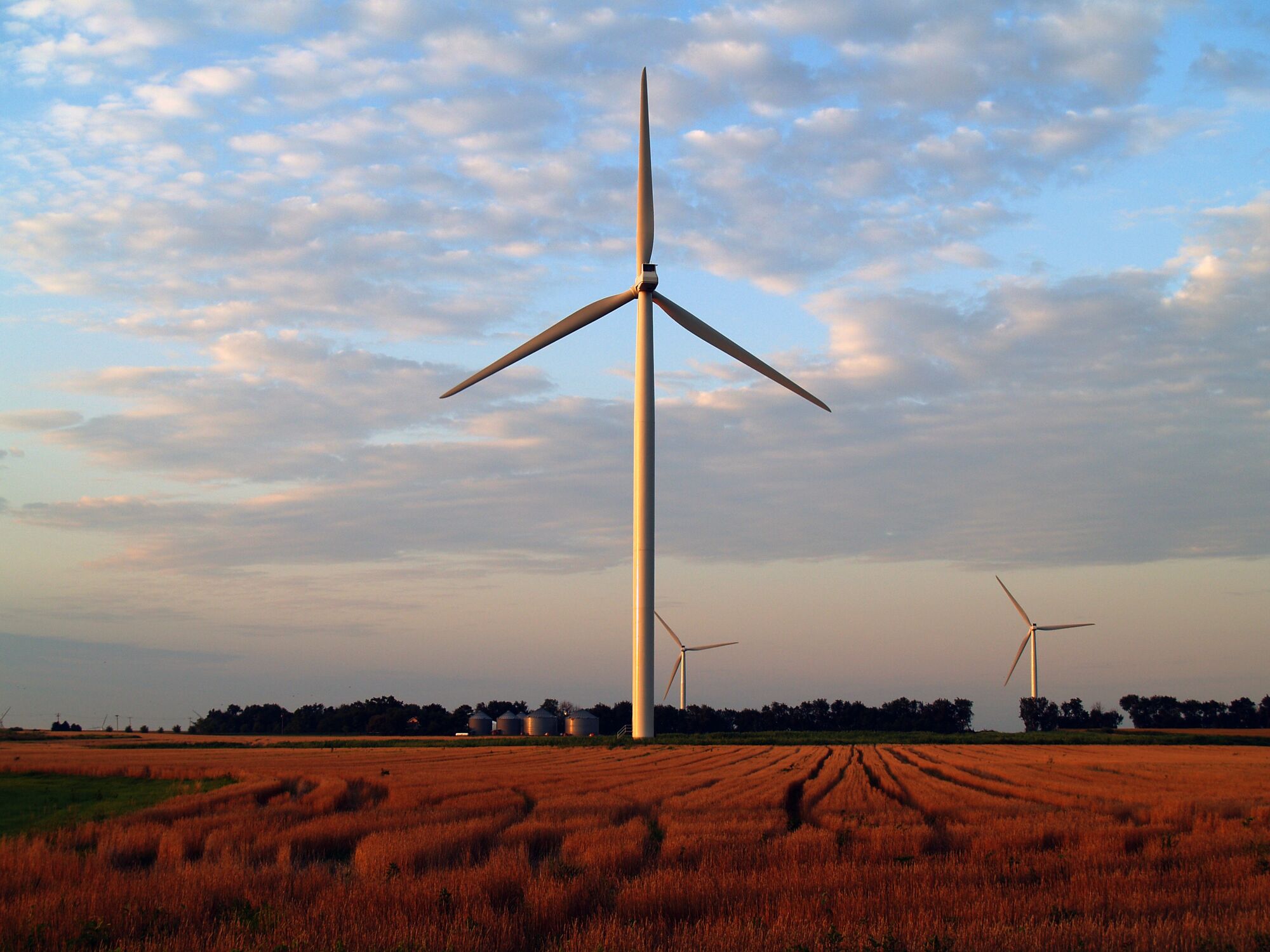 The Federal Energy Regulatory Commission (FERC) plays a critical role in supporting the clean energy transition that's underway. The decisions of this independent agency drive investment, shape planning, and will determine how quickly the U.S. transitions to clean energy — or how much longer we rely on burning fossil fuels. There's currently a vacant Democratic seat on the five-member commission, and there will be a second vacancy by the end of the year that President Biden will need to fill. Here's why that matters to our clean energy future.
What is FERC's role?
While many decisions about energy happen at the local and state level, FERC has broad authority over the electricity and gas sectors.  As the U.S. transitions to clean energy, FERC is responsible for making sure energy markets and transmission infrastructure keep up to ensure that our energy system is reliable and affordable for consumers. But it also has the power to make decisions that lock us into a dirty energy future, like approving gas pipelines.
The electric grid in the United States was designed for burning fossil fuels. We must transform our energy system now to avoid the worst impacts of the climate crisis, and FERC has a key role in that transformation.
Who is in charge at FERC?
FERC is an independent government agency led by five commissioners, each appointed by the president. No more than three members may be from the same political party. Today, one seat on the commission is vacant, and another commissioner's term recently expired, which will open another vacancy by the end of the year. President Biden now has the opportunity to nominate two new members to the commission, who must be approved by the Senate.
As the commission faces a slew of critical decisions, President Biden must nominate FERC commissioners with a strong record on environmental justice and climate change. FERC nominees should be committed to accelerating clean energy and ensuring that the agency thoroughly considers the climate and community impacts of gas projects.
What can FERC do to accelerate the clean energy transition?
FERC's work is essential to accelerating our clean energy transition and meeting U.S. climate and environmental justice commitments. In the coming years, it must:
Reject harmful gas projects. Federal law requires FERC to consider the costs and benefits of gas projects, like pipelines and export terminals, and only approve those that are in the public interest. But for too long, FERC has rubberstamped gas projects without truly considering their climate and environmental justice impacts. FERC must implement reforms to guarantee thorough scrutiny of every proposed gas project that comes before it.
Accelerate transmission infrastructure in an equitable way. We need more long-distance, high-voltage power lines to move clean energy into every American home. At a minimum, we must double current transmission capacity by the end of this decade, but the existing regulatory framework does not yet prioritize construction of new transmission to drive development of large-scale projects. FERC must reform transmission planning, siting, and development to build the grid we need to deliver 100% clean energy. But ramping up transmission cannot come at the expense of environmental review or public engagement. Earthjustice released a roadmap outlining how FERC can accelerate the transmission infrastructure we need to meet U.S. climate goals while preventing harm to impacted communities.
Implement historic investments in America's power grid. The Inflation Reduction Act included the largest investment ever in upgrading our energy grid, with plans for new long-distance, high-voltage transmission lines, offshore wind, and advanced transmission and distribution operations. Now FERC faces a slew of critical decisions that will determine whether the U.S. meets its goals and dramatically reduces emissions in this decade.
Level the playing field for clean energy. FERC has taken steps to ensure that interstate electricity markets value clean energy appropriately and do not let providers subsidize fossil fuels or inflate the cost of renewables. Earthjustice and our partners will continue fighting to remove barriers to clean energy and challenge market manipulation that favors fossil fuels.
Connect clean energy to the grid faster. Thousands of solar, wind, hydropower, and geothermal projects in various stages of development are waiting for approval to connect to the grid. FERC recently issued new rules to reduce the backlog of new projects waiting years to connect to the grid. Earthjustice and our allies successfully pushed FERC to strengthen these interconnection reforms to speed the approval process for new energy projects, but FERC must also reform transmission planning.
What can we do?
Earthjustice fights alongside our partners to reform energy markets, remove blatant barriers to wind and solar, strengthen environmental reviews of gas projects, and ensure that the transmission buildout is done in an equitable way. We represent nonprofit and community-based organizations impacted by FERC's policies and push FERC to be more responsive to local communities.
Earthjustice's Clean Energy Program uses the power of the law and the strength of partnership to accelerate the transition to 100% clean energy.