Why Patagonia Joined the National Monuments Fight
Patagonia steps into the legal arena to protect America's wild spaces.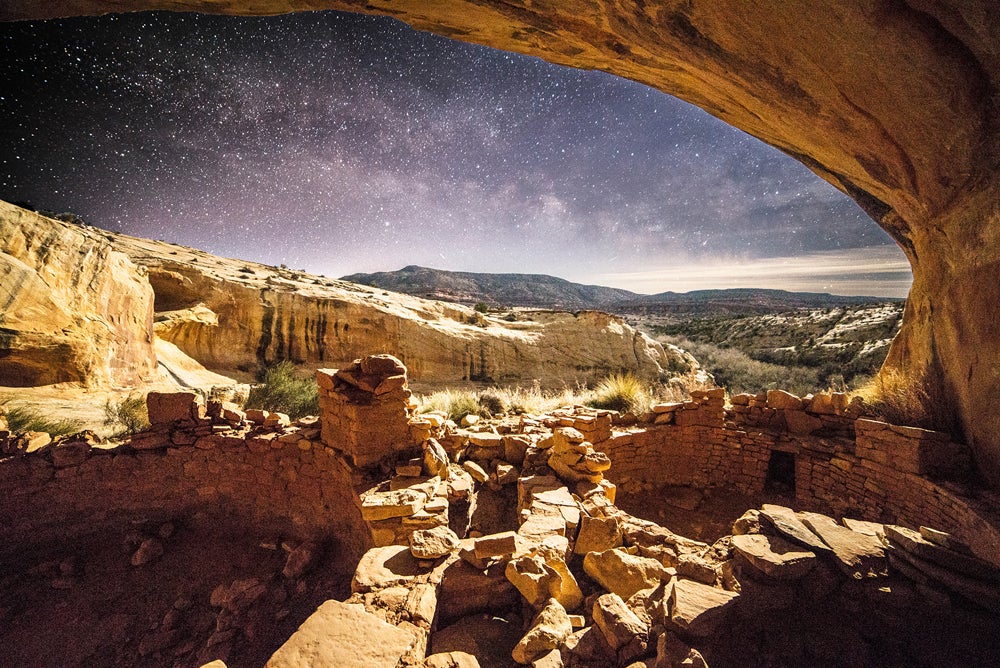 Interior Secretary Ryan Zinke recommended today that the Trump administration shrink the size of Bears Ears National Monument. If Trump follows Zinke's recommendation, the fight to protect Bears Ears will move to the courts.
Retail outfitter Patagonia stepped into the legal arena in April, when the company threatened to sue Trump over his order to review—and possibly repeal—national monument designations over the past 20 years. Patagonia has partnered with Earthjustice to support litigation that protects national monument designations.
Prior to Zinke's announcement today, Earthjustice spoke with Hilary Dessouky, Patagonia's General Counsel, about how the company is navigating this complex legal environment.
How does your work intersect with Patagonia's larger vision for engaging on environmental issues?
Environmental litigation has become a top company strategy, but that hasn't always been the case. We've always been really involved in environmental activism and conservation, but in the past our legal efforts have been more focused on support for building the business. We've found that in today's world those two go hand in hand.
Now we are doing whatever we can to secure environmental protections. A big part of that is litigation and tapping into groups like Earthjustice, who are doing the amazing work of identifying the issues and getting out in front of them. This gets at the heart of our mission statement, to use business to implement solutions to the environmental crisis. 
Why did Patagonia threaten to sue the Trump administration over national monuments?
We didn't see it as a choice. Protecting wild places where natural resources are preserved has always been a core part of our mission. When it looked like much of that work was going to be threatened, it was the next logical step.
Why is legal action a particularly valuable tool to protect monuments?
Because the law is clear. The Antiquities Act doesn't allow the president to rescind or reduce a monument boundary.  So we think legal action is one of the most important tools for actually protecting these landscapes.
How have your customers responded to Patagonia's increased activism on public land issues?
We've seen an amazing response. Everybody wants to get involved in making a difference, and we're looking for ways to help our customers do that. Whether it's buying a product that supports environmental groups, or having a way to stay informed and connected to what's happening in the environmental defense world, we're really seeing our customers respond.
We had a Black Friday campaign last year where we gave 100 percent of our revenues that day to environmental nonprofits. We were expecting $2 million in sales and we had $10 million come in. So people are interested. They want to get involved, and we're going to look for every way we can to bring them into the conversation.
People are interested. They want to get involved, and we're going to look for every way we can to bring them into the conversation.
The environment hasn't always been a partisan issue. From your standpoint, does an issue like protecting public lands go beyond political affiliation?
Yes. The reason we're doing this is to protect these areas for the future of our kids. I grew up in Nebraska, and there was a lot of wide open space. Not everyone was focused on how important that was. But now you can't ignore the fact that development is all around us and we have to hold onto these special places.
There's also the social justice component. Everybody wants clean water for their kids and the opportunity to grow up breathing clean air and live a healthy life. It's about having a connection to a piece of what is all of ours.
How has the 2016 election changed the conversation about the environment?
It's been a wake-up call. I talk to people all the time who say they felt like we were in good hands when it came to environmental protection. Now we're seeing that directly threatened. So people are much more aware—they're more committed.  They're making choices in their daily life that improve the health of the planet.
Patagonia recently awarded two grants to Earthjustice to help us respond rapidly to environmental attacks coming from the Trump administration. Why us?
Earthjustice has the greatest talent and widest reach when it comes to environmental issues. After the election, we all started talking about Earthjustice and how we could get more connected.  We love being close and watching the impact that your organization is having.
Patagonia emphasizes social justice in its manufacturing processes.  How does this effort complement Patagonia's initiatives on environmental responsibility?
We see it as two sides of the same coin. Our mission statement is to build the best product, causing no unnecessary harm. And you can't do that without focusing on supply chain standards. It's become clear that social and environmental justice can go hand in hand.  As we work towards one, we help bring the other along. 
What gives you hope as you think about the environment in the future?
As devastating as the outcome of the election was, it has galvanized people to pay attention, to take the steps they can to make a difference. We don't necessarily have to threaten to sue the administration like Patagonia and Earthjustice are doing, but we can turn off the lights in our house and not water our lawns as many times a day and make a difference. People are doing that and they are coming together, and that is very inspiring.
Jessica is a former award-winning journalist. She enjoys wild places and dispensing justice, so she considers her job here to be a pretty amazing fit.