Carbon Nation: Pushing for a Stronger Clean Power Plan
Earthjustice applauds EPA for moving forward with the proposed Clean Power Plan, and we urge EPA to set the stronger standards that we know states can achieve.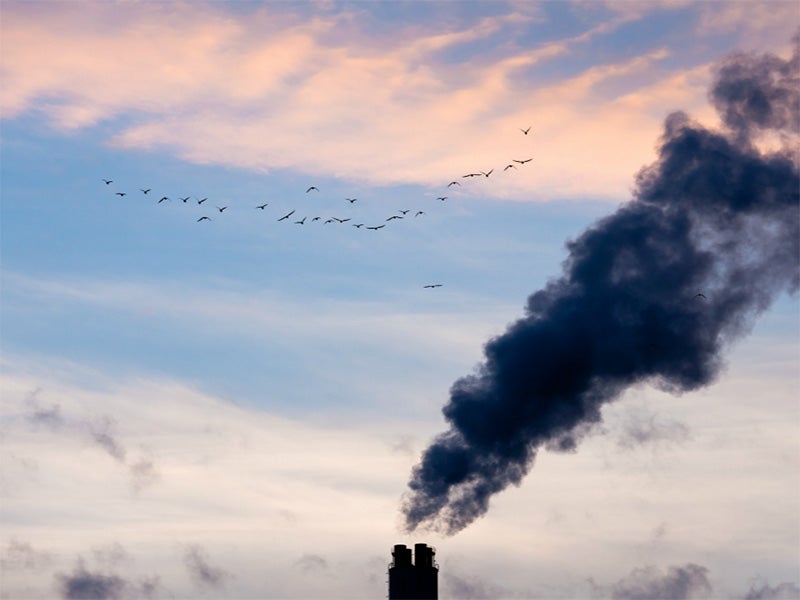 The Environmental Protection Agency recently held hearings in four cities on its proposed carbon pollution standards for the nation's existing power plants. Hundreds of Americans from all walks of life showed up at each hearing to express their support for the EPA's safeguards.
Here are remarks from the Pittsburgh hearing delivered by Earthjustice attorney Shannon Fisk.
Earthjustice applauds EPA for moving forward with the proposed Clean Power Plan. As we learn more each day about the threat and pace of climate change, the need for rapid and significant reductions in U.S. carbon pollution becomes more imperative. The Clean Power Plan is an important step towards achieving such reductions, and we strongly support EPA in regulating carbon pollution. Given the urgency of the climate threat we face, however, we urge EPA to set the stronger standards that we know states can achieve.
Rather than spurring the immediate and significant action that is achievable and needed, the plan focuses too heavily on simply endorsing advances that are already occurring. In an effort to address this shortcoming, we urge EPA to strengthen the proposal in at least three ways.
First, EPA must set stronger and faster pollution reduction targets, as the proposed targets give states 15 years to achieve reductions in carbon pollution from 2005 levels that we are already half way to achieving. Both the science and the President's pledge to reduce overall U.S. carbon pollution by 2020 require far more from the Clean Power Plan. We urge that reductions of 35 to 40 percent from the energy sector below 2005 levels be required by 2020, and greater reductions by 2030.
Second, EPA must re-evaluate the baseline it used to set the state pollution reduction goals, as such baseline fails to account for progress that is already occurring and thereby leads to results that significantly underestimate what is readily achievable.
For example, EPA's proposal assumes nearly 49 gigawatts of coal plant retirements throughout the country by 2020. But nearly 68 gigawatts of coal plants have already retired or announced their intent to do so. Here in Pennsylvania, the 2012 coal plant emissions baseline used by the EPA includes 11 coal plants that have already retired or announced their intent to retire in the next few years. If you remove the emissions from those 11 plants from the 2012 baseline, that baseline is already below the level of carbon pollution that EPA assumed Pennsylvania could achieve through re-dispatching of its coal plants.
In other words, in too many states, EPA's carbon proposal would have little to no further impact on generation of electricity from the most carbon-intensive form of power—coal—because states are being credited with reducing carbon pollution from coal plants that utilities have already made the business decision to retire.
My third point is that practical enforceability is critical to a successful Clean Power Plan. As someone who has worked for more than a decade on enforcing our nation's environmental laws, I know well that even the best environmental standards can become largely meaningless if the public and EPA are not able to monitor compliance and seek enforcement of those standards. The importance of clear and practical monitoring and enforcement requirements is especially critical given the substantial flexibility and numerous compliance options provided to states in the proposed plan. Such requirements should, at a minimum:
Clearly establish who is ultimately responsible for achieving the carbon pollution reductions
Ensure that the public has the right to seek enforcement through, for example, the Clean Air Act's citizen suit provision
Set forth clear self-correction provisions and penalties for non-compliance
In closing, we urge EPA to strengthen the Clean Power Plan and expeditiously finalize it so that we can address the critical need to rapidly reduce our nation's carbon pollution.
Shannon Fisk is the director of State Electric Sector Advocacy. Prior to his current role, he served as managing attorney for the Coal Program, and led Earthjustice in pushing the nation to become less dependent on its aging coal fleet, stopping uneconomic investments in dirty power plants, and making way for untapped renewable energy resources and innovation in energy efficiency.
Earthjustice's Clean Energy Program uses the power of the law and the strength of partnership to accelerate the transition to 100% clean energy.