Reflecting on The Fight For This Good Earth
The approach of Thanksgiving is a good time to step back from the fast pace of our fight to protect the Earth and its people, and reflect on the many reasons to be grateful. Please join me and share what's on your gratitude list by leaving a comment at the end of this piece. My…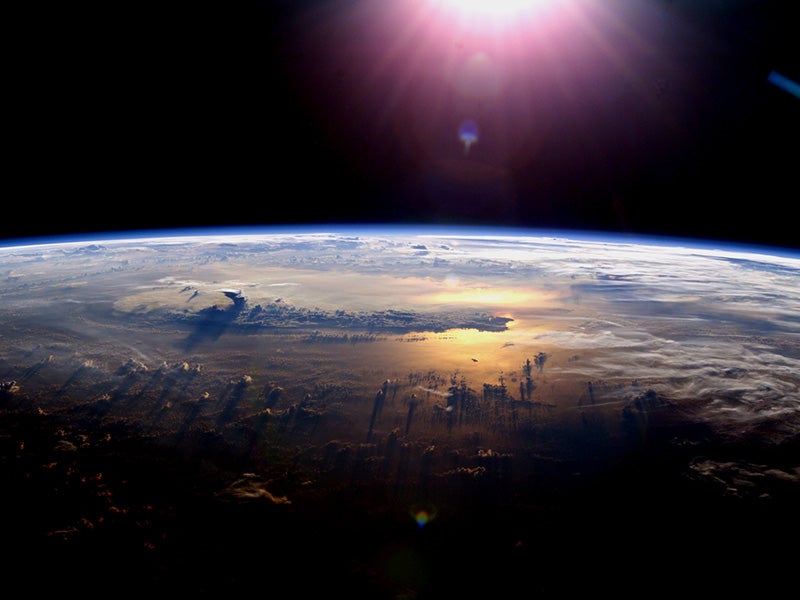 The approach of Thanksgiving is a good time to step back from the fast pace of our fight to protect the Earth and its people, and reflect on the many reasons to be grateful. Please join me and share what's on your gratitude list by leaving a comment at the end of this piece.
My personal list starts with being thankful for the millions of people in this country and around the world who are standing up to polluters and to government agencies that fail to do their jobs. Citizens in record numbers are educating one another, advocating for change and going to court to enforce the law in order to end climate pollution, habitat destruction and poisoning of communities. Without citizen enforcers, environmental damage would go unchecked.
And I'm grateful that citizens have a good lawyer right here at Earthjustice. The entire staff of this organization, more than 200 strong, represent citizen enforcers across the country and internationally, holding polluters accountable and compelling progress on the key environmental issues of the day—something that makes me both proud and grateful every day.
Because the 40th anniversary of the Endangered Species Act is around the corner, my personal gratitude list this week is tilted towards the amazing wildlife of our planet and Earthjustice's work to protect them. The list gets long at this point: the salmon runs of the Pacific coast; the majestic bears, wolves and bison of the Northern Rockies; the marine mammals like whales, dolphin and manateehoneybees that are essential to so much life and so much of our food supply.
I am thankful for those farsighted legislators of the early 1970's who understood the importance of enacting such a law and including in it a provision that allows citizens to enforce it in court.
I am particularly grateful for all of you who take action to protect the wildlife and wild places of our planet and help us enforce the Endangered Species Act—and even defend it when it is attacked in Congress!
So now it's your turn. Take a few minutes to tell us, below, what you are thankful for—and what inspires you to keep up the good fight for our magnificent planet.
Thank you for all that you do in defense of the Earth. Have a wonderful Thanksgiving!
Trip Van Noppen served as Earthjustice's president from 2008 until he retired in 2018. A North Carolina native, Trip said of his experience: "Serving as the steward of Earthjustice for the last decade has been the greatest honor of my life."