Reforming our Energy Grid in the Face of Severe Weather
Severe weather striking the Southwest highlights the need to reform our energy grid.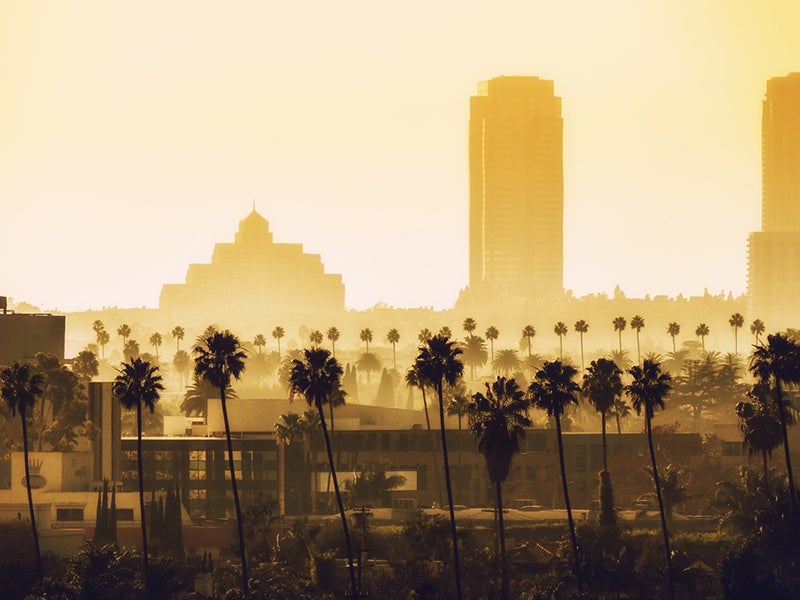 Southern California can't catch a break this year. Hit by a series of devastating wildfires along with extreme heat waves and drought, it's beginning to feel like parched conditions and scorched earth are the state's new normal. Climate change is worsening droughts in California, turning forests into tinderboxes and exacerbating wildfires. Southern California needs to prepare for its ever-warming future by ramping up clean energy production, both to ensure steady power during the worst of conditions and to help offset additional climate change impacts. And those impacts are not abstract.
CBS Los Angeles reported that David Kalendarian and his family spent five hours outside their Altadena home in Los Angeles to escape the heat. That night, temperatures in the family's house persisted in the mid and upper 90s. Over the past several months, power outages have peppered Southern California, and the Kalendarian family was among the tens of thousands affected. These power outages coincided with heat waves striking the Southwest, leaving dozens of communities in Southern California without a reliable escape from the sweltering sun.
Record-setting heat has led to increased electricity demand to support additional air conditioning. And this increased demand stresses Southern California's supply of energy to the grid. To compound these problems, concerns have been raised about the supply of natural gas due to a leak that erupted at a storage field near Los Angeles.
The gas leak began in October at the Aliso Canyon underground storage facility and released roughly 100,000 tons of methane, making it the largest methane leak in U.S. history. In addition to the immediate adverse public and environmental health effects of the leak (residents near the leak reported nausea and headaches), it raised fears about the lack of gas contributing to power outages for energy customers in Los Angeles, San Bernardino, Orange, Riverside and San Diego counties.
We must think more strategically. America's busiest port, the Port of Los Angeles, has plans for one of its terminals to be the first marine terminal to operate solely on renewable energy. Through its innovative Green Omni Terminal Demonstration Project, the California port seeks to be more environmentally sound and more resilient in case of emergencies.
To get there, the port will install a solar microgrid complete with battery storage and an energy management control system. The project also includes energy efficiency upgrades, charging infrastructure, zero emission cargo handling equipment and vehicles and a dockside vessel emissions treatment system. During a central power outage, the 40-acre terminal will still be able to operate normally.
The project is projected to reduce 3,200 tons of greenhouse gases per year. It's also expected to eliminate 56,000 pounds of other harmful pollutants annually, such as diesel particulate matter and nitrogen oxides. The port projects the clean air gains from the project will be equivalent to taking 14,100 cars off the road per day.
We need projects like these to scale at the Port of Los Angeles and beyond, offering a way forward that ensures energy availability and helps combat climate change. Let's not push our problems to the future and use extreme weather as an excuse to expand our fossil fuel infrastructure.  
Additional reporting by Diana Tarrazo
Based in Los Angeles, Adrian works on clean air, clean energy, and healthy communities issues as a deputy managing attorney for Earthjustice's Right to Zero campaign. Follow him on Twitter @LASmogGuy.
The California Regional Office fights for the rights of all to a healthy environment regardless of where in the state they live; we fight to protect the magnificent natural spaces and wildlife found in California; and we fight to transition California to a zero-emissions future where cars, trucks, buildings, and power plants run on clean energy, not fossil fuels.