Remembering Dan Greenberg, Board Chair 1991-1993
The strong and flourishing organization that Earthjustice is today will always owe Dan a huge debt of gratitude.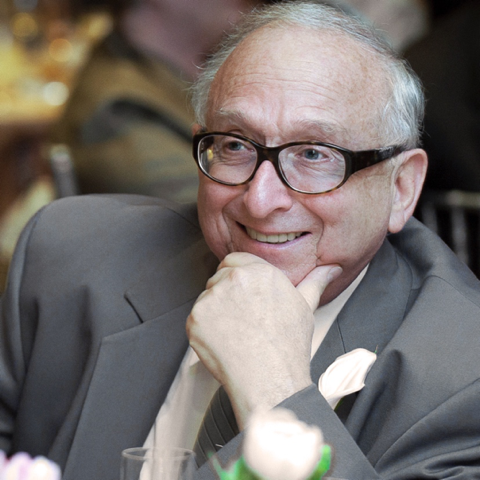 The world has lost an extraordinary man, and Earthjustice has lost a great champion. Daniel Ben Greenberg, philanthropist and CEO, passed away on February 23, 2021.
For 30 years, Dan served on the Board of the Sierra Club Legal Defense Fund (SCLDF), as Earthjustice was formerly known. He was Board Chair from 1991 to 1993, some of our most challenging times. He was named an Honorary Life Trustee of Earthjustice in 2014.
In 1977, Executive Director Rick Sutherland invited his friend Dan to become a trustee of SCLDF at a formative moment. The organization was just six years old. Dan brought expertise and business acumen that was essential to growing a strong institution. Dan became the partner Rick could always depend on for solid advice and joined his effort to make SCLDF the best environmental law firm in the country.
In the difficult years following the tragedy of Rick's sudden death in 1991, Dan took up the reins of leadership as board chair. As former Earthjustice President Buck Parker remembers, "It was as difficult a task as any board chair can undertake, but Dan stayed with it out of a belief in the work of SCLDF/Earthjustice and to preserve Rick's legacy."
With his passion for the mission, his thoughtful listening, his energetic enthusiasm, and his genuine appreciation for the staff, Dan carried SCLDF through a sad and anxious time. He took a major role with Buck Parker and Bill Curtiss, former general counsel, in negotiating the change of relationship with the Sierra Club, eventually leading to our new name, Earthjustice.
Among his many strengths, Dan created a culture that made people feel respected and engaged. As Buck relates, "He had a noticeable habit of waiting for most others to express their opinions before he weighed in. He valued differing points of view and liked to explore an issue as thoroughly as possible before any decision was made. He wasn't interested in taking anyone by surprise."
Dan attacked every day with gusto. His curiosity was boundless. He was particularly interested in people. When Dan was speaking with you, you could be sure of his full attention. He treated people with dignity. He nurtured and valued his relationships. Dan used his roles as leader, team builder, and team player to steer SCLDF through its greatest challenges.
Dan remained a lifelong supporter of SCLDF and then Earthjustice even after he retired from the Board. The strong and flourishing organization that Earthjustice is today will always owe Dan a huge debt of gratitude.
We close our tribute to Dan with a quote from one of his favorite performers:
The sun is out, the sky is blue
There's not a cloud to spoil the view
But it's raining, raining in my heart
 
More About Dan: Born in Minneapolis, Dan and his younger brother Phil were raised in Los Angeles and steeped in a tradition of public service. While serving in the U.S. Air Force Reserves, Dan taught citizenship classes and helped other service members write their wills. Throughout his life, he took on many leadership roles, including serving as a trustee of the National Public Radio Foundation, the Broad Stage in Santa Monica, the Craft and Folk Art Museum (now Contemporary Craft, Reed College in Portland (and as Chair), and member of the American Business Conference. He was also an avid art collector and, with his wife Susan, curated world-class collections that were generously gifted to museums for public enjoyment. Daniel Greenberg is survived by his wife, Susan Steinhauser; his brother, Phil Greenberg; Phil's partner Annie, and their daughter Eliana; brother-in-law Steven Steinhauser and his wife Branwen; and sister-in-law Debbie Thompson, her husband Ted and their daughters Loren and Rachel.
Abigail Dillen serves Earthjustice as our President, leading the organization's staff, board and supporters to advance our mission of using the courts to protect our environment and people's health.