10 National Monuments Trump May Shrink, Log, Mine
Interior Secretary Zinke's leaked recommendations to shrink or gut 10 national monuments would be the largest cut to protected lands and waters in U.S. history.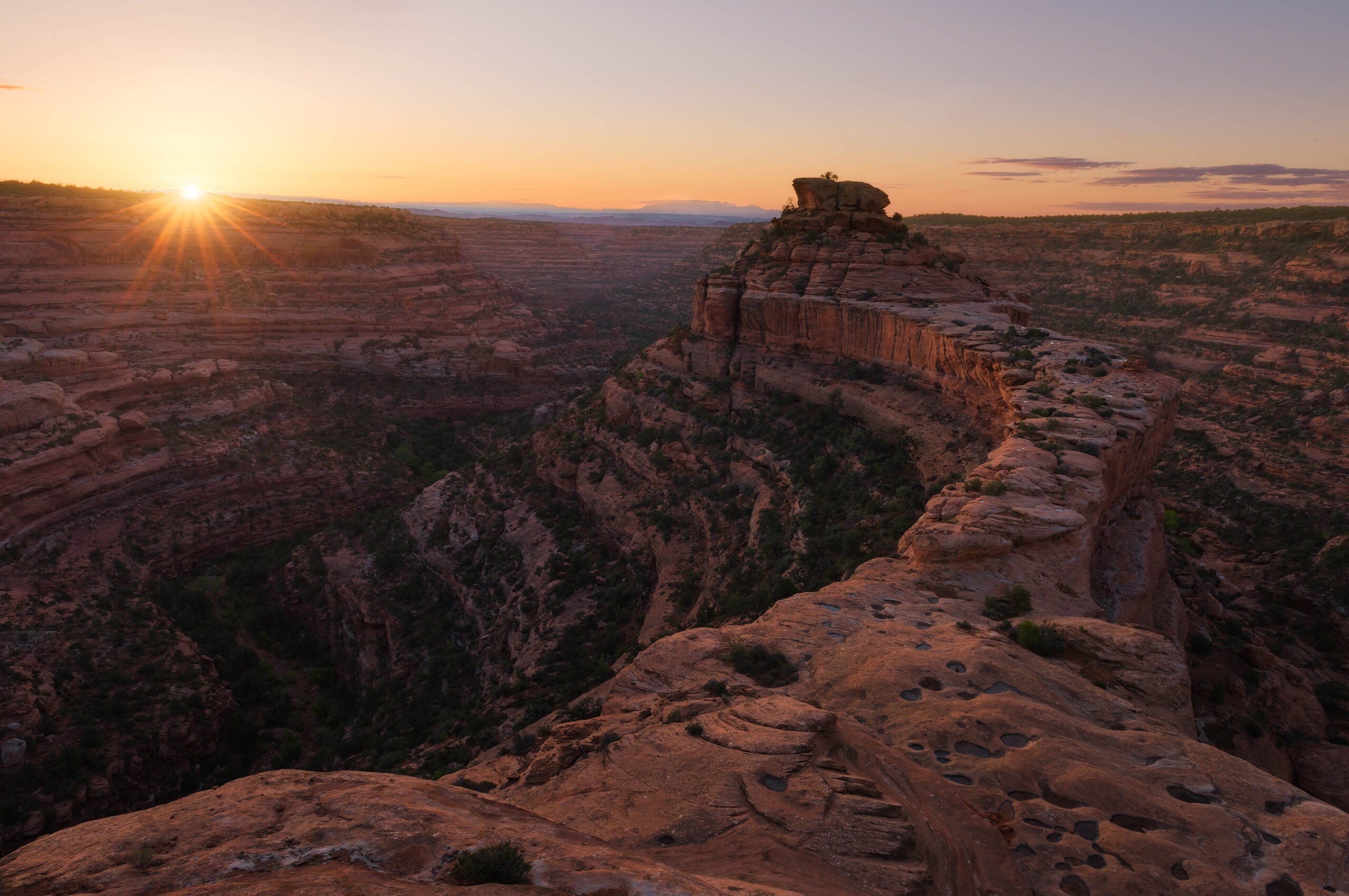 Maybe we feel wonder, or a sense of our own smallness, an ancestral connection across time, or just the warm sun. Our national monuments stir us.
But somehow, the feeling that emerged in the Secretary of Interior after his summer visiting these protected places is that they are just too grand.
Secretary Ryan Zinke's secret recommendations for shrinking and gutting our national monuments leaked to the press over the weekend, and they are even worse than originally reported. Zinke is urging the president to slash the size of six national monuments: Grand-Staircase Escalante, Bears Ears, Cascade-Siskiyou, Gold Butte, Pacific Remote Islands and Rose Atoll.
Additionally, Zinke wants four more monuments to be opened up for bottom-scouring industrial fishing, commercial ranching or commercial logging, all to the benefit of private interests. Let's not forget that these are some of America's most iconic protected lands and waters — and they belong to all of us.
The decision now shifts to Trump, but the story doesn't end with him.
Many, many people feel differently about our national monuments. More than 2.7 million Americans wrote to Zinke about why these treasures must be fully protected just as they are. That's an uproar — the largest volume of public comments ever received by the Department of Interior. If Trump carries these plans further, he cannot claim to have the crowds behind him.
Nor could Trump claim to have the law on his side. These monuments are protected under the Antiquities Act of 1906, which only grants presidents the power to designate monuments, not cut them. If Trump acts on any of Zinke's recommendations to drastically shrink monuments or gut their protections, Earthjustice will be taking the administration to court.
Here are some of the monuments that Zinke reportedly wants to shrink and gut:
Grand Staircase-Escalante, Utah
At the bottom of the slot canyons that meander for miles of Utah desert, the sky appears above like a fiery crack and the rock walls turn brilliant hues of orange and pink. Also, scientists have unearthed 21 new species of dinosaur here.
Bears Ears, Utah
Sacred land to Native American tribes, the mesas and sandstone canyons of Bears Ears in Utah contain cliff dwellings, petroglyphs, and Paleozoic-era fossils.
Cascade-Siskiyou, Oregon
The only national monument designated specifically to protect its biodiversity, Cascade-Siskiyou serves as a refuge for rare animals and plants under pressure from climate change. 
Gold Butte, Nevada
A remote and rugged landscape, Gold Butte tells the story of Nevada's early inhabitants through beautiful rock art set against the backdrop of intricate sandstone formations and twisting red canyons.
Rose Atoll, Pacific Ocean
One of the most "pristine atolls in the world," Rose Atoll is fringed with pink reef and serves as the home to a diverse set of threatened and endangered species like giant clams and humpback whales. 
Pacific Remote Islands, Pacific Ocean
These islands and reefs serve as important refuges for a stunning variety of corals, whales, and reef sharks, as well as seabirds and vegetation not found elsewhere
around the world. 
Katahdin Woods and Waters, Maine
In the quiet of the Katahdin Woods, visitors can sometimes hear the sound of moose splashing in forest-lined lakes. If Zinke succeeds in opening the lands to logging, we might hear chainsaws instead. 
Northeast Canyons and Seamounts, Atlantic Ocean
Dubbed "the Serengeti of the ocean" by one expert, this monument contains four underwater mountains located off the coast of Cape Cod, Massachusetts that support centuries old cold-water corals and many species of whales and dolphins. Zinke wants to open the area to industrial bottom-scouring fishing. 
Organ Mountains-Desert Peaks, New Mexico
Rare native cacti, mountain lions, scaled quail and javelina call this monument home. Cinder cone mountains rise up from stunning desert grasslands that will be grazed by privately-owned herds of cattle if Zinke gets his way. 
Rio Grande Del Norte, New Mexico
Wide open plains 7,000 feet above sea-level stretch to the edges of steep canyons and the flanks of volcanic peaks. The region provides a crucial corridor for wildlife, but Zinke wants private ranchers to graze their herds here.  
Ben serves as the Director of Content Strategy at Earthjustice. He is based in San Francisco.
Established in 1987, Earthjustice's Northwest Regional Office has been at the forefront of many of the most significant legal decisions safeguarding the Pacific Northwest's imperiled species, ancient forests, and waterways.
Earthjustice's Rocky Mountain office protects the region's iconic public lands, wildlife species, and precious water resources; defends Tribes and disparately impacted communities fighting to live in a healthy environment; and works to accelerate the region's transition to 100% clean energy.