Southern California Plays With Fire And Gets Burned
Oil refining in Southern California heats up with explosive results, yet the fossil fuel industry shows no sign of slowing down.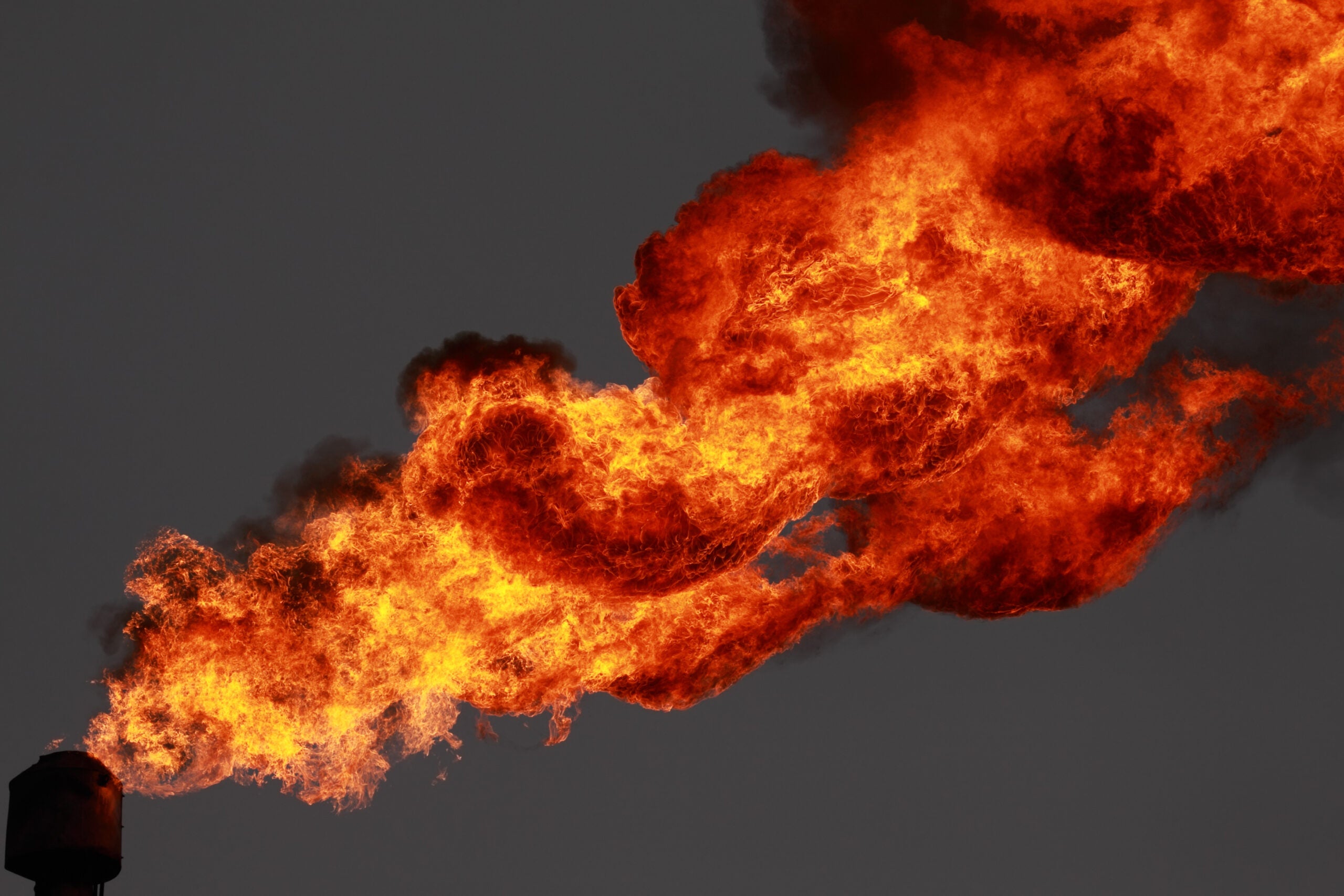 Oil refining and extraction is risky business, as is evidenced by the many disasters that have occurred at refineries and chemical plants across the country. Yet the fossil fuel industry shows no signs of slowing down, especially in southern California where we're seeing large proposals for expanded oil drilling in cities like Carson and La Habra Heights, and throughout the southland. We're also seeing a desire to refine filthier and more dangerous fuels.
A prime example of these dangerous activities becoming more prevalent is the Phillips 66 Los Angeles refinery expansion. In December, the South Coast Air Quality Management District approved a plan to allow the refinery to process dirtier and more dangerous crude oil. One month after that approval, a fire erupted at the refinery. It's still unclear what caused the fire, and the photos shared on Twitter look like scenes from a Godzilla movie, not a local community on a January evening:
Another photo taken by @CBECal staff member/Wilmington resident of #Phillips66 fire in #Wilmington last night. pic.twitter.com/AJ3XIE4CoN

— Maya Golden-Krasner (@Maya_for_EJ) January 13, 2015
To make matters even scarier, the Phillips 66 refinery is right next to the Rancho Liquefied Petroleum Gas facility, which stores up to 25 million gallons of flammable butane and propane. A brave group of concerned residents is seeking to establish that this is an unsafe facility due to its proximity to schoolchildren, houses and the nation's busiest port complex. Some officials insist that it's safe, but it's hard to believe when this much flammable product is adjacent to a highly flammable refinery that has had many fires in the past. I surely side with the community advocates questioning the safety of this type of fossil fuel facility layered upon another fossil fuel facility. 
Clearly there's a need for better oversight as the oil and gas industry becomes more aggressive in refining and extracting fossil fuels in southern California. Communities for a Better Environment (CBE), an environmental justice organization, is opposing efforts aimed at accommodating Phillips' desires to refine filthier fuels, which incidentally will impose even more health and safety risks to the communities near this refinery. Recently, the organization uncovered that the Phillips 66 Los Angeles refinery has already been refining heavy tar sands and explosive Bakken crudes—the exact same filthy and dangerous fuel that sparked huge national controversy with the Keystone XL pipeline. And, to make matters worse, there is a desire to refine more of these dangerous fuels in the future, which is why CBE is pushing back against the industry for putting the health and safety of residents at risk. 
A pun is definitely warranted here: It appears our local, state and federal regulators are playing with fire. Let's hope they listen to the people opposing these expansions and, most importantly, take action before the next fire, leak or explosion wreaks more havoc on communities in Los Angeles. 
Based in Los Angeles, Adrian works on clean air, clean energy, and healthy communities issues as a deputy managing attorney for Earthjustice's Right to Zero campaign. Follow him on Twitter @LASmogGuy.
The California Regional Office fights for the rights of all to a healthy environment regardless of where in the state they live; we fight to protect the magnificent natural spaces and wildlife found in California; and we fight to transition California to a zero-emissions future where cars, trucks, buildings, and power plants run on clean energy, not fossil fuels.