The Fight Doesn't End With Kavanaugh
The legal landscape for key environmental fights extends far beyond just the Supreme Court.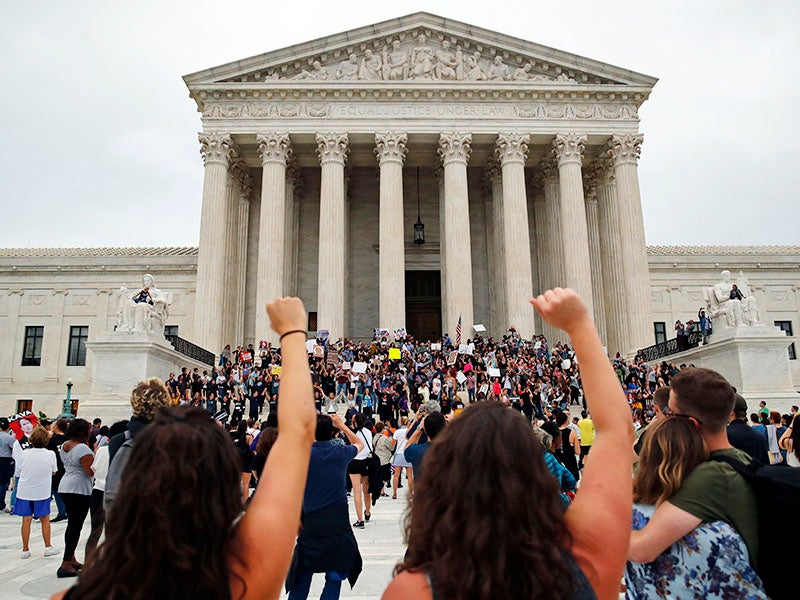 The confirmation process for Justice Brett Kavanaugh was painful for many of us. Earthjustice stood staunchly against his nomination — both because of the jurist we know Justice Kavanaugh to be, and because we believe Dr. Christine Blasey Ford. Despite having every opportunity to get it right, our lawmakers once again failed all of us by charting a course that was deeply disrespectful to survivors of sexual assault and offensive to our bedrock principles of equity and justice.
While Kavanaugh's confirmation has raised concerns about the impartiality of the judicial branch, we believe the courts remain a place for those left behind by the political system to seek justice. And Earthjustice has a plan to keep them that way.
First, the laws and statutes protecting our communities, our public health, and our planet remain robust. Earthjustice has nearly 50 years of experience navigating and pushing forward those laws to save lives, reduce pollution, and preserve our most irreplaceable natural wonders. Those laws don't simply disappear because Brett Kavanaugh got confirmed. In fact, the clear mandates in those laws provide a powerful tool that is more important than ever to push back against polluters and their cronies.
Second, the legal landscape for key environmental fights extends far beyond just the Supreme Court. In fact, the vast majority of cases we work on are ultimately decided by lower courts. Earthjustice has filed more than 110 lawsuits against the Trump administration's efforts to gut environmental safeguards, and we are winning many of those fights long before they ever reach the Supreme Court.
Third, while the Trump administration's efforts to fill federal courts at all levels with polluter-friendly judges are deeply worrying, those judges are still beholden to the laws and precedents already on the books. They cannot simply ignore the statutes that Congress has adopted. Earthjustice will continue to hold the government and corporations accountable for following those laws.
And finally, Earthjustice will continue to fight in the courts because it's what we do. It's who we are. And it's what is right.
This is a profoundly difficult time for those of us fighting for justice, but we cannot give into despair or throw our hands up at the obstacles ahead of us. We must continue protecting not only the health of our planet and its people, but the health of our democracy and our justice system. Earthjustice will remain on the front lines of these fights — in the courtroom, in communities, and in the halls of Congress. We hope you will continue to stand alongside us.
A leading environmental attorney and legal scholar, Patrice began his career as an attorney in the U.S. Environmental Protection Agency's Office of General Counsel, and later served as a counsel to the agency's Environmental Appeals Board. As a Howard University School of Law professor, Patrice taught, wrote, and spoke on various subjects related to environmental law and environmental justice.
Part of the Policy & Legislation team, Brielle covers access to courts, judicial nominations and regulatory (APA) issues.
Established in 1989, Earthjustice's Policy & Legislation team works with champions in Congress to craft legislation that supports and extends our legal gains.
Earthjustice's Washington, D.C., office works at the federal level to prevent air and water pollution, combat climate change, and protect natural areas. We also work with communities in the Mid-Atlantic region and elsewhere to address severe local environmental health problems, including exposures to dangerous air contaminants in toxic hot spots, sewage backups and overflows, chemical disasters, and contamination of drinking water. The D.C. office has been in operation since 1978.