The "Honorable Gentleman" from Kentucky on Climate Change
Senate Majority Leader Mitch McConnell has been outspoken in his denial of climate change, but many of his "facts" don't add up.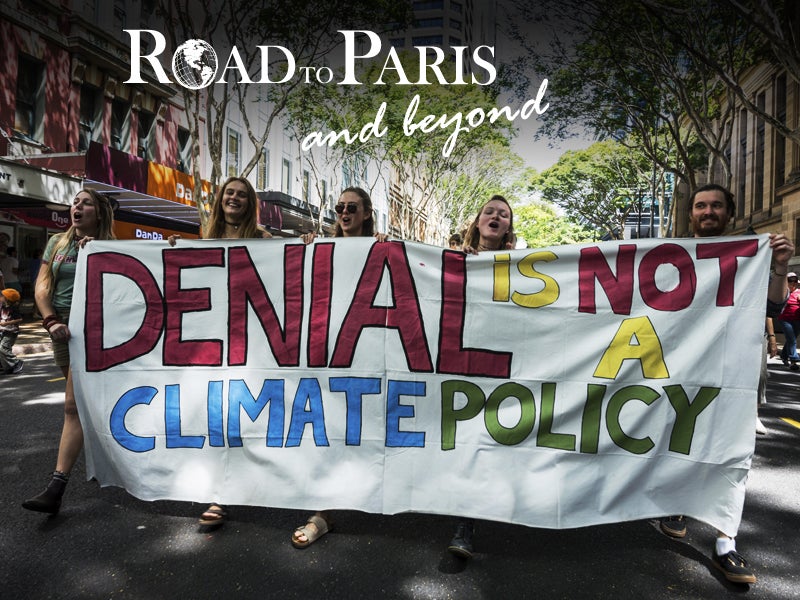 Senate Majority Leader Mitch McConnell (R-KY) often asserts that he's not a scientist, and hence can't opine on climate change. Yet opine he does, and often. Perhaps it's the millions of dollars he's received in campaign contributions from the oil and gas industry?
The United States is currently joining with scores of other nations in Paris to negotiate a bold, vital plan to counteract climate change. Perennial doubters like McConnell—among the most powerful men in Washington— are trying to undermine President Obama's mission in France, but we're confident the rest of the world sees right through him.
Here are our top ten picks for most outrageous McConnell quotes on the state of our environment:
The Road to Paris and Beyond is a blog series exploring how Earthjustice's climate and energy work will help strengthen the goals to be set by the United States and others during the 2015 United Nations Climate Change Conference in Paris, and the development of the new global climate agreement. The Paris Climate Change Conference (aka "COP21") begins on November 30 and runs until December 11, 2015.
Part of the International program, Erika's work focuses on climate change, at international negotiations and with U.N. Environment Programme and regional bodies like the Arctic Council to reduce emissions of atmospheric pollutants.
Established in 1989, Earthjustice's Policy & Legislation team works with champions in Congress to craft legislation that supports and extends our legal gains.