Millions of Acres of Ocean Are About to Go on Sale to Oil and Gas Companies—But We Have Legal Tools to Fight Back
Congress made some ugly compromises that will harm the planet and vulnerable communities, but it's not all bad news.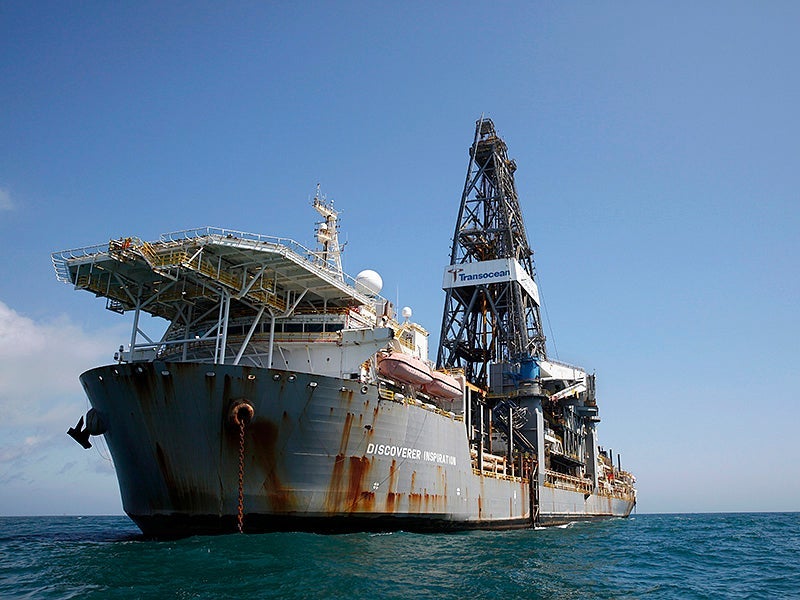 To pass the Inflation Reduction Act—a huge step forward on climate solutions overall—Congress made some ugly compromises that are about to start activating. It threw in handouts to the oil and gas industry that undercut some of the bill's carbon-reducing benefits. The good news is, none of those compromises are above the law—and we have a track record of success fighting similar polluting policies in court. 
The bad news: the Inflation Reduction Act holds investments in clean energy projects hostage to oil and gas auctions. 
The government manages millions of acres of public lands and waters on behalf of all Americans —but it has a habit of auctioning them off to fossil fuel companies. 
The bill contains language that says a certain amount of federal land must be sold to oil and gas companies first, before granting approval for wind and solar projects. 
The bill also reinstates a previously canceled sale of 80 million offshore acres in the Gulf of Mexico to oil and gas drilling. Earthjustice successfully challenged the sale last year on behalf of coastal communities, and a court upheld the victory in June. The IRA provision reverses that court decision. 
Three other previously cancelled oil and gas lease sales, in Alaska and the Gulf of Mexico, have also been reinstated under the bill. 
These handouts to Big Oil will directly harm the communities who are forced to live with them—and everyone who cares about a healthy planet. 
People who live in Gulf Coast states like Louisiana and Texas, as well as Alaska's Cook Inlet, will bear the brunt of the IRA's industry handouts through increased emissions, polluted water, and heavy infrastructure. The industry-backed politicians and lobbyists who demanded these handouts won't have to live in the polluted environments they've created – only reap the profits. 
New fossil fuel infrastructure will not affect gas prices in the short term, as new plants take years to come online. Instead, these leases will drag out the United States' inevitable transition to clean energy while locking us into decades of carbon emissions that the planet can't afford. 
The good news: the IRA does NOT exempt the oil and gas industry from complying with environmental laws and federal emissions standards. 
Nothing in the bill says that this new fossil fuel development is above federal law. 
Bedrock laws like the Clean Water Act and Clean Air Act continue to protect people's health and the environment, while the National Environmental Policy Act (NEPA) ensures that the government is transparent about potentially harmful projects and protects people's right to challenge them. 
Nothing has changed about the government's flawed environmental analysis for selling millions of acres in the Gulf of Mexico to oil and gas companies. The court in June ruled that the analysis didn't justify a sale, and that decision still stands until the government revises it. 
This is our lane.  
Earthjustice has a track record of successfully challenging polluting oil and gas projects in court and defending the communities they threaten. 
Last month, a federal court sided with our clients in the Gulf against another set of unlawful Trump-era offshore oil lease sales that violated NEPA. We also protected more than 13 million acres of public land across Montana and Wyoming from high-polluting coal and gas projects that would have substantially increased greenhouse gas emissions in the U.S. 
Our work to protect public lands from being sacrificed to oil and gas development is part of our larger fight to end the extraction and burning of fossil fuels – which our planet can no longer afford. 
Alison Cagle is a writer at Earthjustice. She is based in San Francisco. Alison tells the stories of the earth: the systems that govern it, the ripple effects of those systems, and the people who are fighting to change them — to protect our planet and all its inhabitants.
Earthjustice's Fossil Fuels Program is taking on the fossil fuel industry's efforts to pursue new paths to profit that not only accelerate the climate crisis, but also continue to cause harm to marginalized communities.