The Need to Fight for Michigan's Dirtiest Zip Code
On April 27, 2013, thick, black smoke rose high above southwest Detroit from the flames at a nearby industrial facility. Three thousand residents were then ordered to leave their homes and evacuate the area. These residents are no stranger to poor air quality as their neighbors include a coal-fired power plant, a car factory, a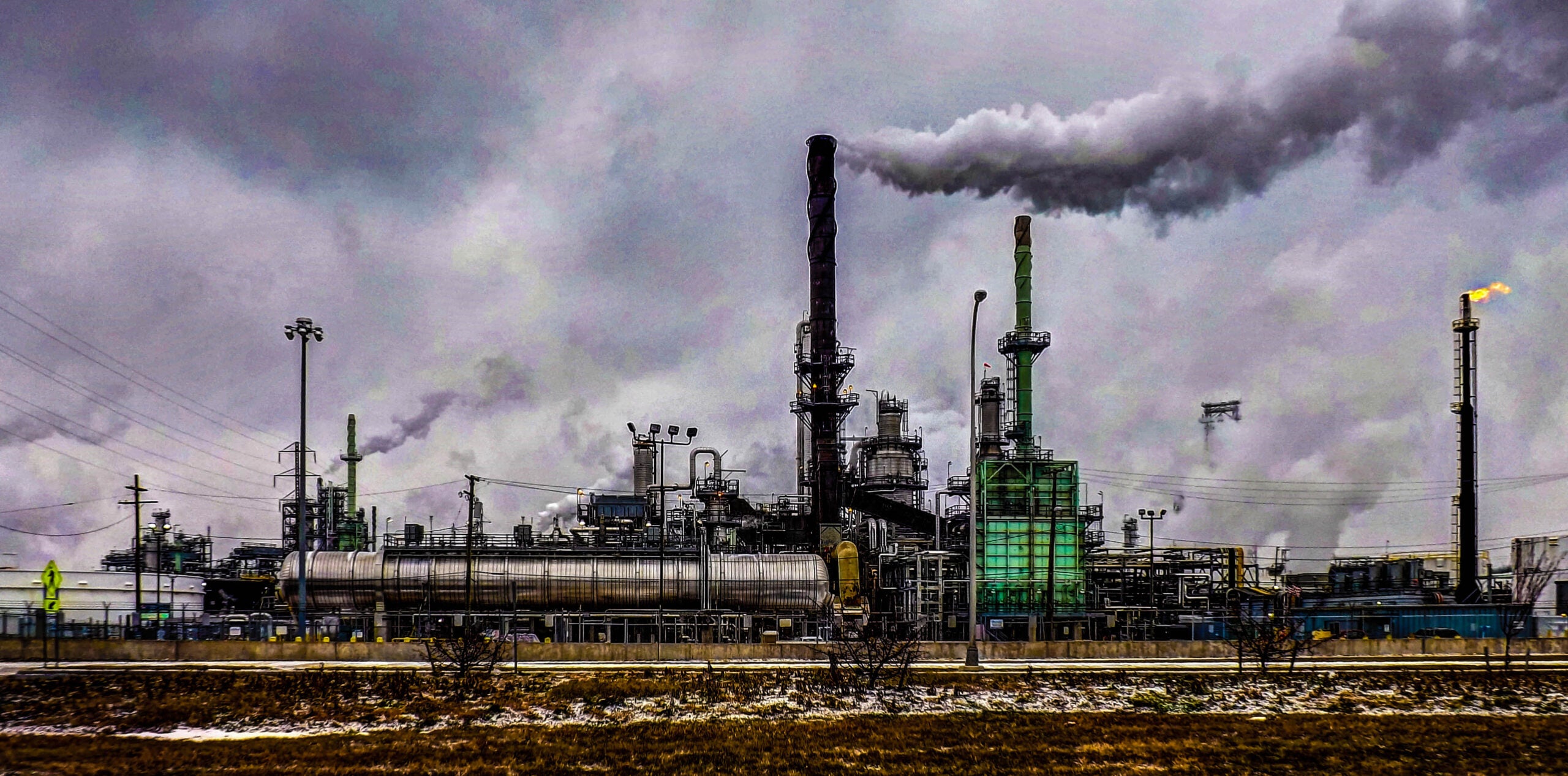 On April 27, 2013, thick, black smoke rose high above southwest Detroit from the flames at a nearby industrial facility. Three thousand residents were then ordered to leave their homes and evacuate the area. These residents are no stranger to poor air quality as their neighbors include a coal-fired power plant, a car factory, a water waste management plant, and the Marathon Ashland Petroleum oil refinery, one of 150 oil refineries in the country.
Two hours after the fire started at a tank of "sour water"—containing a mixture of hydrogen sulfide and ammonia generated from refining crude oil—residents were told that air quality levels had returned to a satisfactory level and they could return home. Citizens then reported a powerful, foul odor lingering in areas around the refinery until 9 p.m.
While no injuries were caused by the explosion, this town is suffering because of Marathon Oil. Aside from the asthma, leukemia, sarcoidosis and other types of cancer that commonly afflict residents, the town is located in the dirtiest zip code in Michigan, and the third dirtiest in the country.
Theresa Landrum, a resident of southwest Detroit, has been fighting dirty industry for years, including two years prior to the explosion when Marathon Oil received $2.2 billion for an expansion to refine dirtier and heavier crude oil coming down from Canada. Landrum, who is in remission from cancer, began researching the harmful effects of pollution from oil refineries, as she believed the cancer deaths resulted from pollution emitted by Marathon. She began attending public town meetings, informing her neighbors of the harmful carcinogens from Marathon.
The organization, 48217 Community and Environmental Health, is based in Detroit and named after the zip code. It engages local citizens when fighting the negative effects of air pollution with activities including a "Bucket Brigade Training" that teaches participants how to take air samples using a 5-gallon bucket, plastic-Tedlar bags, and a vacuum. They then complete pollution logs for reporting to the local environmental agencies.
48217 has been fighting Marathon for years. In August 2010, the Marathon facility suffered a power failure that shut down the plant for two days. During the shut down, high levels of hydrogen sulfide and carbon monoxide were released into the air. Upset that they had not been notified of the leak, residents called for an open dialogue between Marathon and the community, resulting in Marathon agreeing to alert certain resident volunteers who would then notify the rest of the community.
But, protection would be better, and would take the burden off of activists constantly playing defense. While there are some restrictions on oil refineries, all too often there are accidents like the Marathon fire that illuminate the shortcomings of those standards and the unending defense that communities must shoulder against dirty oil refineries. It is the responsibility of the Environmental Protection Agency to enact stronger standards that protect all Americans, especially those living in the areas directly next to refineries, from the harmful pollutants that threaten their health and that of the environment.
Currently, there is an open comment period during which time citizens can directly tell the EPA to curb oil refinery pollution through new regulations. For this comment period, Earthjustice has penned a community letter to the EPA's Administrator Gina McCarthy asking her and the administration to set enforceable limits on emissions to safeguard the public's health. The letter outlines the specific areas in which the EPA can improve safety and reduce risk of explosion, including the improvement of fenceline monitoring, strengthening the monitoring and combustion efficiency requirements to protect against flaring, closing all unlawful loopholes and special exemptions for the industry, and tightening emission controls for all parts of the refinery.
The letter also implores the EPA to update its risk assessment to account for real-world health impacts on children and overburdened communities. Marathon Ashland Petroleum continues to refine crude oil and nearby residents continue to suffer from asthma and other debilitating diseases. Foul odors, metal dustings and dark clouds remain common occurrences, continuing 48217's claim as the dirtiest area in Michigan and third-dirtiest in the country.
Things have reached a boiling point for residents like Theresa, who flew out to Houston last week to attend a public hearing to share her story. As EPA administrator Gina McCarthy put it, these "common-sense steps" are needed to protect citizens all around the country, especially those from fenceline communities like Theresa's.
The EPA is set to finalize the regulations in April 2015.
Hannah Stephanz was an intern with the Communications department in the Washington D.C. office during the summer of 2014. She studied Public Policy and Marine Science and Conservation at Duke University.
Earthjustice's Washington, D.C., office works at the federal level to prevent air and water pollution, combat climate change, and protect natural areas. We also work with communities in the Mid-Atlantic region and elsewhere to address severe local environmental health problems, including exposures to dangerous air contaminants in toxic hot spots, sewage backups and overflows, chemical disasters, and contamination of drinking water. The D.C. office has been in operation since 1978.