Floridians Overwhelmingly Vote for Clean Air and Water
Last week, the people of Florida overwhelmingly voted for cleaner air and water in their state.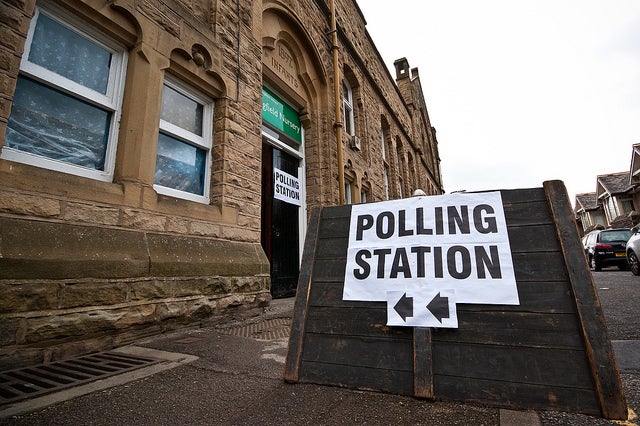 I'm happy to report that we got a major, slam-dunk win for the environment down here in Florida in the mid-term elections.
A grassroots environmental initiative was the biggest winner on the statewide ballot, more popular than any other candidate or issue. By a whopping 75 percent majority, Floridians voted to add the Land and Water Conservation Amendment to our state Constitution. Florida now has what is believed to be the largest state-based conservation initiative in U.S. history.
This citizen's initiative to amend the constitution came out of frustration that the state's Governor and Legislature were, year after year, starving our state's award-winning conservation land-buying program, "Florida Forever." Although the money was supposed to be set aside for conservation, it kept getting diverted into the state's general revenue fund. In the past five years, they've cut the state conservation land-buying program by 95 percent.
To get around the politicians, the Land and Water Conservation Amendment was born. It will ensure that $10 billion over the next 20 years is set aside exclusively for state conservation land-buying and management.
The initiative is not a new tax; it merely takes an existing state tax source and earmarks it permanently to conservation. The money comes from the state's documentary tax revenue, a tax on real estate transactions that the state has used for water and land conservation since 1968.
We're ecstatic at this 75-percent approval. It shows what those of us in the environmental movement have long been aware of: Floridians care about clean water and the environment, and their support is overwhelming. Our state leaders, who have been busy starving and dismantling environmental programs for years at the behest of corporate polluters, should take notice of this very clear message from the public they are elected to serve. This is proof that the public wants Florida's environment protected.
David Guest worked at Earthjustice from 1990 to 2016, as the managing attorney of the Florida regional office. His countless legal battles were, in one way or another, all about water. His motivation to protect Florida's water came from years of running boats in the state's rivers and lakes, which convinced him that waterways are many people's spiritual connection to nature.
The Florida regional office wields the power of the law to protect our waterways and biodiversity, promote a just and reliable transition to clean energy, and defend communities disproportionately burdened by pollution.