Updated Standard Brings Better Protections For Our Farmworkers
What's good and why in the updated Agriculture Worker Protection Standard announced this week.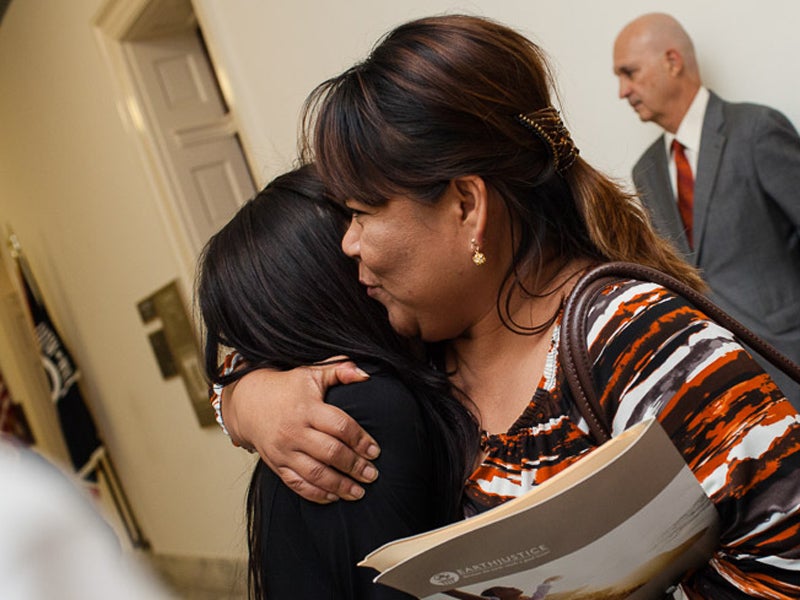 The people who grow and harvest our food will be better protected from pesticide exposure within the next year or so, thanks to an updated Agricultural Worker Protection Standard that EPA Administrator Gina McCarthy announced earlier this week. Though the new standard isn't perfect, it was welcomed by farmworker advocates from across the country who will be better protected on many fronts, as long as the states responsible for implementing and enforcing the new rules do their job.
The best news is:
Children are now banned from handling pesticides in the fields.  Believe it or not, only a few states have set a minimum age for pesticide handlers. In some states, the minimum was 16 years old.  Thanks to the new rules, anyone mixing, handling and spraying pesticides on agribusiness farms must be old enough to vote.
Annual training for farmworkers is now mandatory – instead of every five years. For a community that often works in multiple places and may move around to follow seasonal crops, education about protections available to them and instructions that aim to reduce take-home exposure from pesticides is important and necessary.  In addition, a "grace period" allowing farmworkers to work in an area treated with pesticides before they've been properly trained has been removed.   
Information on the application of pesticides will be readily accessible in both English and Spanish.
Farmworkers will have the same whistleblower protections and anti-retaliations provisions that other industries receive from the Department of Labor.  Just what the community called for – parity with other industries!
There are other advancements made as well, which are explained on the EPA website.  However, we've featured these advancements because many farmworker and advocacy groups placed special importance on these issues.  Thanks to the terrific advocacy work of groups like Lideres Campesinas, Migrant Clinicians Network, Farmworker Justice and many farmworker, labor and environmental groups, frontline agricultural workers  are now better protected from pesticides.  These courageous farmworkers, former farmworkers and advocates brought their stories directly to the decision makers. And this time, their messages were heard. 
Kari Birdseye worked at Earthjustice from 2011–2016, as a national press secretary and on advocacy campaigns protecting our health and the environment from the impacts of pesticides and toxic chemicals.